Opinion / Columnist
Zimbabweans living in SA in Catch-22 situation
04 Nov 2017 at 05:37hrs |
Views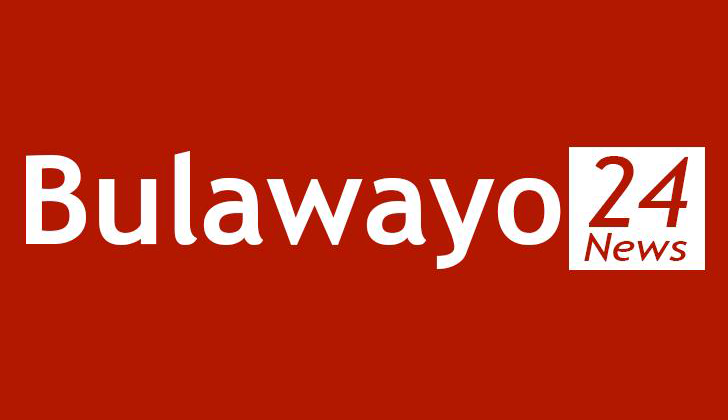 With a big basket, Hitele Hlalathi furiously picks grapes in a vast plantation that goes as far as the eye can see at a farm on the outskirts of South Africa's largest city.
It is still 6am, but he is already soaked in sweat. His hair is matted upwards like a shrub while his beard is curled out in wild disarray.
Donning a threadbare shirt that has seen better days, Hlalathi, who has dodged several xenophobic violence attacks in South Africa, takes a deep breath, gazes into space before explaining the paradox of migrating and finding the grass not so green on the other side of Limpopo.
A mechanic by profession, Hlalati migrated to South Africa at the height of Zimbabwe's economic meltdown around 2007 and 2008.
"I failed to get a formal job here when I left Zimbabwe in 2007 when inflation was rising every hour and I could not afford transport money to go to work. I could not get a formal job because I had no work permit. My only option was to come and pick grapes while searching for a better job," the 42-year-old father of two from Chiredzi's Muhlanguleni area, said.
He is paid R35 after a day, which is too meagre to sustain him and cover the needs of his two children who stay with his mother in Zimbabwe.
"We are seen as cheap labour, and the farmers like Zimbabweans, not because we are hard workers, but we are desperate. Sometimes if you are unlucky and you work for someone who wants to dodge paying you, they call the police days before month-end and you get arrested and walk away empty-handed despite the toil," he says.
According to the Human Rights Watch 2011 report on farmworkers in South Africa titled Ripe with Abuse: Human Rights Conditions in Fruit and Wine Industries, farm workers are subject to exploitative conditions and human rights abuses without sufficient protection of their rights.
When the season of picking grapes is over, Hlalathi does other menial jobs at houses like digging trenches or being a bouncer at bars.
His wife works as a waitress at a Cape Town pub, 1 400km away although she has no formal hospitality training.
He says while she gets between R1 500 to R2 000 per month depending on the sales, she also supplements her meagre earnings with generosity money from clients.
Hlalathi and wife's predicament mirrors that of thousands of Zimbabwean economic and political refugees in South Africa.
According to the International Organisation for Migration (IOM), there is no known figure of Zimbabweans living and working illegally in South Africa because some of them are undocumented and crossed through the porous border or via illegal undesignated crossing points like the crocodile-infested Limpopo River.
Although the exact number of Zimbabweans in South Africa is not clear, estimates put them at between 2 and 3 million.
However, those working on the basis of the Zimbabwe Special Permit issued in 2014 and expiring next month are 197 941, according to the South African Department of Home Affairs website.
Herbert Ndlovu, a builder by profession, but now working as a guard with a security company in Johannesburg, says things are not so rosy.
"I came here long back thinking I would continue in my profession, but I was wrong. Here I am a security guard. I do not have anything to show for all the time I have been here. I am living from hand to mouth because accommodation is expensive," he says.
"I have reached a point where I cannot go back home, but continue with this life because I do not have anywhere to start from if I get back home."
Ndlovu was affected by the xenophobic violence that rocked South Africa in 2015 and was among the 900 Zimbabweans assisted to go back home by the Zimbabwean government and agencies like IOM.
The majority of those caught in the attacks were illegal immigrants who did not have proper documentation or lived in down-the-heel suburbs and shacks.
South Africans looted businesses owned by foreigners and burned their shacks in one week of bloody hooliganism, accusing them of taking their jobs and women.
But the majority of Zimbabwean xenophobic victims retraced their footsteps to South Africa hardly three months after being repatriated to the country, citing lack of job opportunities at home.
Zimbabwe, with its Treasury dry, is grappling with unemployment triggered by massive job cuts caused by the depressed economy where most companies retrenched while others are downsizing.
According to the Zimbabwe Congress of Trade Unions, 28 000 workers were sacked following the infamous July 27, 2015 Supreme Court ruling that gave companies power to fire workers on three months' notice without benefits.
According to Zimbabwe National Statistics Agency (ZimStats), the official unemployment rate for 2014 stood at 11,3%, but civil society estimates unemployment to be over 80%.
According to the Poverty Income Consumption and Expenditure Survey (PICES) 2011/12 report by ZimStats, at least 3,7 million Zimbabweans are involved in informal sector activities and generated about $1,7 billion a year.
Getrude Sarahuro from Maranda in Mwenezi, said at one time it made economic sense to be in South Africa when Zimbabwe used its own currency, but with the introduction of the multi-currency system, the money they are getting is now a pittance if they send it home.
"At one time, we sustained our relatives' back home, sending groceries that were no longer available on shop shelves and money. But now, while the rand has value here, back home the currency is not strong against the US dollar," she said.
Dubbed injivas because of their flashy lifestyles and spending sprees when back home during holidays, Zimbabweans in South Africa no longer have disposable income.
They can now hardly afford to travel back home for holidays and family, and when they do so, they end up selling their items like cellphones for a song to get money for bus fare back to South Africa.
According to Reserve Bank governor John Magudya's 2017 monetary statement presented in January this year, Diaspora remittances, which are also a major source of import financing declined by 17,9% in 2016, from $1,917.7 million received in 2015 to $1,574 million in 2016.
Sarahuro said most Zimbabwean emigrants in South Africa have developed a wait and see attitude as they have a keen eye on Zimbabwe's political developments and will only decide to come back after elections.
After creating a base here from difficulties, people would not want to rush back home, lest things worsen and they would want to come back to South Africa. So many are waiting for elections and a change of government or when things are back to normal.
Another Zimbabwean emigrant who did not like to be identified said he is an army deserter and coming back means he will be sent to the detention barrack.
Some migrants are also political refugees who say they fear for their lives after they sneaked out of the country after falling foul with the government.
"Although I was not granted refugee status, I fled Zimbabwe after I was hounded out by State agencies. I fled for safety here. So at the moment, going back is one thing out of my mind as I fear being killed," another Zimbabwean said.
Some of the Zimbabwean emigrants are hard-up criminals on the police wanted list.
Many criminals are believed to be hiding in South Africa and will not come back anytime soon.
This year, South African police minister Fikile Mbalula torched a diplomatic storm after suggesting that members of the Zimbabwe National Army, fleeing from the military service in their country are engaging in violent crimes in South Africa.
With the increases in prices of basic commodities on September 22 and the persisting cash shortages in Zimbabwe, Hlalathi says the only way for him is to remain holed up down south despite difficulties.
Source - newsday
All articles and letters published on Bulawayo24 have been independently written by members of Bulawayo24's community. The views of users published on Bulawayo24 are therefore their own and do not necessarily represent the views of Bulawayo24. Bulawayo24 editors also reserve the right to edit or delete any and all comments received.