Opinion / Columnist
The People vs A ZANU PF Cult, a Tale of Chipinge's looting club
04 Nov 2017 at 14:39hrs |
Views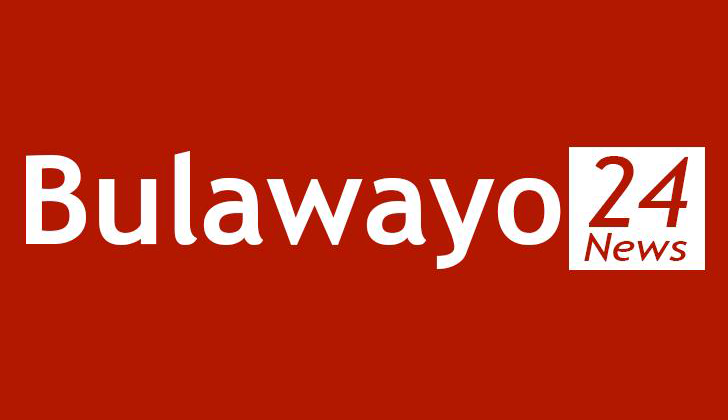 Hundreds of people were left disappointed after ZANU PF representatives actively stopped a positive engagement that was being made by the Chipinge Stands Beneficiaries Association (CSBA) in relation to the misappropriation of funds meant to acquire stands former Manicaland Chairperson, Mubuso Chinguno.
The proposed meeting between stands beneficiaries was supposed to be held at Chipinge Country Club until it was disrupted.
A certain Prosper Sithole of Clearwater area in Chipinge, an aspiring ZANU PF member of Parliament candidate is the one who led the others against this meeting. The question is who will be what kind of an MP stands against the needs of the people who will vote for him. It is clear enough that people will not vote for him and people like Sithole are a serious shot on the foot for the ZANU PF leadership if they are a about winning the election.
ZANU PF members in Chipinge did all their best to disrupt a peaceful meeting between the people who lost their valuable money to the menacing plots by Mubuso and his cohorts within the ZANU PF structure.
Their presence at a peaceful gathering and one meant to help all the bitter residents of Chipinge district came as a surprise to many. They hid behind internal party politics informing attendants that the organizers did not have the consent from the police and ZANU PF Chipinge district leadership.
However, a signed letter that was addressed to the police and it was signed by officer commanding Chipinge district was brought out as proof that the CSBA was given approval by the police.
Angry ZANU PF representatives who were not forthcoming with their names used various intimidations tactics on coordinator of the meeting Mr. Ashirai Mutirikwi Mawere using ZANU PF's name amongst other threats.
Since the meeting had been rightfully consented by the police it is not clear that these people were not acting on behalf of ZANU PF and the question becomes who were they acting on behalf of?
Here were 3 individuals who are members of ZANU PF, who were supposedly acting on behalf of the revolutionary party by threatening a peaceful meeting by people who fell victim to the devices of a high-ranking member of the ZANU PF hierarchy.
It is a basic constitutional right to allow people to air their grievances yet that right was denied to the many who attended the meeting.
Is this what the revolutionary party stands for or there are parties interested in silencing people on the Mubuso corruption issue? If that is the case, then what exactly is there to hide. How deep does this fraudulent scheme go?
A total of $89 940.00 was deposited into a curiously owned company called Causepun Investment Private Limited
Causepun was used as a front by Mubuso and his cohorts to make bank to bank money transfers to different parties that played a hand in the embezzlement of the money. The bank statement from Causepun can be used to identify the individuals and their spouses who received money from the company.
Mubuso was not the signatory of the money that was moved from bank to bank from the company If Mubuso was not the one that transferred this money then the question is who gave the directive to do so?
Various citizens from different walks of lives paid their hard-earned money to Pedzisai Mudhende yet there is no evidence of the money being transferred from his account to the company's account. The likes of Mudhende took to the streets to force people to pay money for stands even those who owned stands were threatened into paying.
To make matters worse some who paid have not received their receipts as proof of payments. The unscrupulous ways in which the whole thing was handles shows that shoddy dealings were at play.
A complaint has already been lodged against Mudhende and those who paid the money to Mudhende were told to go to the police to give their statements.
Evidence that has come out show that Mubuso is just a sorry scapegoat of a much larger scheme by ZANU PF high ranking members to misappropriate money that was meant to be used in acquiring stands for youths.
Mubuso has been smeared all across the media as the only culprit in the matter but the truth is there are many others.
If the evidenced provided is anything to go by the rot goes deep within the ZANU PF structure. Large sums of money were deposited to ZANU PF Manicaland Provincial Commissar, Simon Mapamba. There are also clear indications in the evidence that ZANU PF secretary for Youth Affairs Kudzai Chipanga was very much involved in this fraudulent scheme.
It leaves much room to question whether there are party insiders who benefited and some who are trying to protect these thieves by shutting down honest people's attempts of mobilising in order to map out the way forward.
Addressing the youths at the meeting, Mawere said, "I know a lot of educated, eloquent, patriotic and articulate youths in ZANU PF, I don't know why they let these punch-drunk individuals occupy such critical positions and allow the masses to be robbed, while they are silent."
That indeed is a critical question. Why are people keeping quite when poor citizens are being manipulated so clearly in everyone's eyes? Are they themselves profiting in some ways from this corrupt behavior being practice by their counterparts? That is the most important question to be addressed.
In an interview, CSBA co-ordinator Mawere, said he along with other victims involved in this incident were left disappointed by people who supposedly acted on behalf of ZANU PF in order to silence them.
"We cannot say ZANU PF stopped us but there are people who do not want us to get what belongs to us.
"The question is who are these people.
"The truth is there are a lot of people who stole, there are accomplices who helped in this crime and it is clear that Mubuso was not alone.
"We are not saying that we do not the stands, we still need them and Minister Kasukuwere should help us in this matter.
"I have donated $3 800 which is meant to help in running the Association's business.
"A further $5 000 will be injected on condition that a new developer and the council are put on development," Mr. Mawere said.
At a time when concerned citizens such as Mawere are doing all their best to rectify the issue, ZANU PF represantatives are only asking people to stand idle and await the decision from the party's top brass.
Given the known incompetence that has often been displayed by the police and the courts, the hope will be that these dockets are not closed and the full arm of the law and justice is practiced in order to make these people pay for what they did.
The initiative to grant stands to youths across Zimbabwe despite their political affiliations led many youths to applaud the President for his progressive efforts yet this debacle is set to undo all that good work.
As we head towards election, the party can ill afford these factions and streaks of corruption within the party to erupt like this.
Its most likely that a lot of stand beneficiaries had swayed towards ZANU PF, this debacle is set to be a setback in many ways than not.
There is an air of distrust, anger and frustration that was set by the victims and all of this is directed towards the like of Mubuso and to a larger extent the party as a whole.
Mawere conceded to the fact that this incident was a bad patch in regards to Mugabe's wishes to win the elections and to gain people's confidence.
This whole debacle is a display of incompetence at certain levels with the ZANU PF structure and something should be done indefinitely.
"If Mugabe is serious about winning elections he should not be fooled by populism and sloganeering, he should be looking facts and the fact is people paid money and that money was misappropriated.
"If the Savior Kasukuwere is as serious as genuine as we believe he is, he should come down to the ground and not talk to accomplices of fraudsters.
"If Chipanga claims that Mugabe is the modern-day Jesus why is he as a disciple of his Jesus allowing fraudsters to use the name of his Jesus and put the name of the party in disrepute.
"Nurses, teachers, youths, disabled people and many others all united under their belief in President Mugabe walked all the way here but they were stopped on the basis that why would they want to talk about this issue.
"Historical testimonies cannot pay bills. You cannot use intimidation to silence victims. I will not be silenced and at times it takes a few people to make a change. No thief should point a finger at another thief and call for justice.
"The question is who are these people representing. Mugabe deals with us as a people not political party basis. We should not let people hide behind ZANU PF as if it's a criminal organisation," Mawere said.
Mubuso came under heavy criticism late October 2017 when news of his corruption started to come out. A demonstration was held at Chipinge District Rural Council where youths demanded to know why their stands had not been given out.
Despite the youth's discontentment that led to the suspension of Mubuso from his post, the National Youth Leaders such as Chipanga failed to come down to Chipinge to solve this issue which has so far been growing bigger with time because of their failure to appropriately deal with it.
The ZANU PF National Youth League instead sent out a five-man team to investigate the corruption allegations against Mubuso. The five-man team consisted of National Youth Executive Secretary for Security, Cde. Tungamirai Mutonhodza, Cde. Letwin Dombodzvuku, Cde. Nxobile Ndlovu, Cde Vidah Garakasha and Cde Blessed Ziome.
However, in a highly questionable decision, the panel collected their evidence in secluded Checheche area. Initially the complaint was lodged in Chipinge town where the majority of the stand beneficiaries reside.
Actions like these leave little to be desired because many beneficiaries in Chipinge urban did not know that a team was sent. It was done anonymously and despite its importance to the residents of Chipinge it gained little recognition as it was given very little salience.
An issue as important as this should be given importance in order to show the people that ZANU PF is indeed a party of the people not a band of thieves.
With elections around the corner these are the people who vote and much care is needed that they keep their trust in the revolutionary party.
Source - M.C
All articles and letters published on Bulawayo24 have been independently written by members of Bulawayo24's community. The views of users published on Bulawayo24 are therefore their own and do not necessarily represent the views of Bulawayo24. Bulawayo24 editors also reserve the right to edit or delete any and all comments received.