Opinion / Columnist
Mnangagwa: Entitlement doth come before a fall
09 Nov 2017 at 05:40hrs |
Views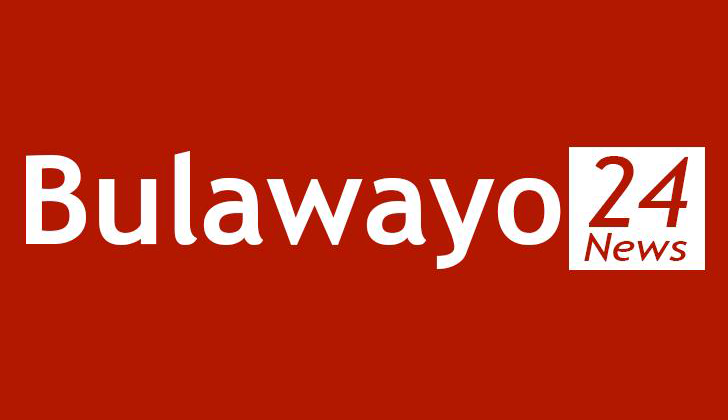 Just like that, Emmerson Mnangagwa has been fired, something nobody could have imagined just seven days ago.
That Mnangagwa was probably going to be axed was now a public secret, but no soothsayer would have guessed that his axing was going to be this dramatic, this brutal and that swift.
I have no tears for Mnangagwa because of his historical baggage, but I am intrigued by what will become of his loyalists, the most entitled and arrogant bunch of people you can ever meet.
They began moving around with airs, thinking Mnangagwa was literally the President of the country, little did they know that President Robert Mugabe and fate had other ideas.
Even when it was clear that he was going to be axed, Mnangagwa's supporters traded in denialism, thinking their man was too big to fall; how wrong they were.
About a month ago, Mnangagwa shooed off private media — that pesky inconvenience, he must have thought to himself — and gave a Press conference to State media journalists only.
Guess what Mnangagwa, those journalists you feted will not touch you with a six-foot bargepole now that you are not in government and if ever you are to get any space in the media, only the private media will be there, but since you chased us away, I can only wonder how you will approach us.
I wish other Zanu-PF hawks will learn from this — that setting up good laws and institutions is important because you will need them one day when the system spits you out.
We were fed tripe that Mnangagwa had an ear for business and could help turn the country's fortunes around.
Wait a minute, is he not the one who was responsible for running Zanu-PF's companies and how many of them are able to turn a profit?
And we were also told he has the backing of China, as if that counts for anything, as the Asian country does not vote in our elections.
Legislator Auxillia Mnangagwa was infamously referred to as acting First Lady, quite an innocuous statement by any standards, I believe, but it reveals the psyche of Mnangagwa's loyalists, they thought they had it in the bag.
I remember Vice-President Phelekezela Mphoko being apoplectic after he was referred to as the second Vice-President, arguing that he was on level footing with Mnangagwa.
Mnangagwa loyalists had drawn up an imaginary hierarchy, where their man was first in the pecking order.
His demotion was unfathomable and that is why there was a hullabaloo in Parliament when Mphoko told legislators Mnangagwa was no longer the leader of the House.
It was too surreal for them and Deputy Speaker of Parliament, Marble Chinomona, found herself making pronouncements on what is ordinarily the preserve of the executive and not for the legislature, as the leader of the House comes from the government and Parliament has no role in that.
But again, many thought Mnangagwa was too big to fall and even when the facts stared them in the face, they remained in denial.
Then there is the leadership of the Zimbabwe National Liberation War Veterans' Association, who seem to have abrogated themselves the power of determining who should succeed Mugabe.
To them, only Mnangagwa could succeed Mugabe and he was the most senior person in the party, anyone else was disparaged roundly.
Defence minister Sydney Sekeramayi was a fake doctor, they told us, while Mphoko was a war deserter and only Mnangagwa could fit the bill to succeed Mugabe.
They are caught in some time warp, where they believe that their word is gospel truth and they are desperate to re-enact the Mgagao Declaration, where they were once kingmakers.
Times have changed, those days are long gone and they should move along.
Mgagao Declaration was relevant then, but today, there are so many ways to choose a leader rather than by a grouping of former fighters.
This sense of entitlement grinds my gears.
Yes, you fought the war, but that does not mean you should hold us hostage.
Mugabe's spokesman, George Charamba is an interesting "fella" — to use his diction.
In an interview with a local radio station, he warned that Mugabe would strike one afternoon and fair enough, he did strike, but the blow was against Mnangagwa rather than the little fellas Charamba had disparaged.
"The President is not a character who rushes," he said with certitude.
"He will allow you a very long rope, you go about enjoying meaningless headlines and thinking you are on top of the world, it will take just one afternoon.
"So watch it, there are many sinister minds that speak in the name of the President, who are in fact 'successionists' and it won't be long before the headlines give you the story."
Well, Charamba, the headlines have given us a story and you were right in your wrongness that Mugabe would strike, except, as I have pointed out, you were wrong on who would receive the blow.
Added to this motley crew are a number of axed Zanu-PF youth members — Godwin Gomwe in particular — who went as far as saying "touch not the successor".
Like really, what nonsense was that.
Gomwe held several Press conferences in defence of Mnangagwa, with each more bizarre than the previous.
But I would not bet against him and his friends, the war veterans, holding more Press conferences to tell us about succession.
There are a whole lot of people, who believed Mnangagwa was next in line, but they committed the cardinal sin in Mugabe's eyes and became arrogant and conceited.
And nothing illuminated that sense of entitlement as the "I am the boss" mug, which strangely seems to be the turning point, where Mnangagwa's fortunes took a turn for the worst.
"The fault," as William Shakespeare would say is "not in [Mnangagwa's] stars, but in" himself and his supporters.
Mnangagwa's supporters thought they had arrived and that it was only a matter of time before they were handed the keys to the country.
This sense of entitlement and arrogance sometimes came off strongly as ambition and we all know how Mugabe deals with ambitious people in his party.
I am tempted to think that Mugabe probably never wanted Mnangagwa to succeed him, but used him to get rid of his predecessor, Joice Mujuru — a means to an end, so to speak.
Now that all the pieces are in place, Mugabe has pulled the trigger and, with that, literally ended Mnangagwa's political career.
How this circus plays out is anyone's guess, but Mnangagwa and his supporters are paying the price for counting their chickens before they are hatched.
Now that Mnangagwa has been sacked, we can only wonder who would be the next person in Mugabe's crosshairs.
Source - newsday
All articles and letters published on Bulawayo24 have been independently written by members of Bulawayo24's community. The views of users published on Bulawayo24 are therefore their own and do not necessarily represent the views of Bulawayo24. Bulawayo24 editors also reserve the right to edit or delete any and all comments received.