Opinion / Columnist
Our country now a playground where factionalism forms national policy, dialogue
13 Nov 2017 at 07:33hrs |
Views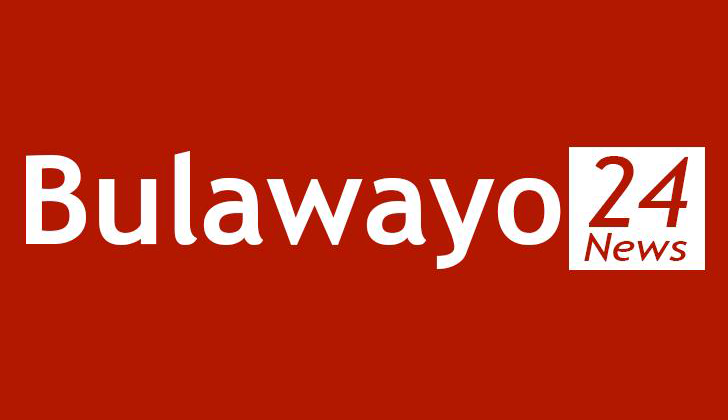 You know, on a playground, those that play there care nothing for how it came to be. They care nothing for how the sand in the sand pit came to be. Nor how often, if, it should be disinfected or changed. They care nothing for relieving themselves in their underwear. They care very little for another child's turn on the jungle gym.
Not in all cases do they respect the concept of turns on the swing, and have no problem with kicking up a huge stink to get the attention required to get others to step out of the way. Because that's what "I want and I want what I want when I want what I want."
Poor grasshoppers and chongololos are decapitated or sometimes chewed, all out of curiosity; and flowers, have their blossoms strewn around the space.
In the playground, nothing never stood a chance under these hooves, chubby grabbing fists and eyes that miss nothing.
The playground always has that gang. That gang where, believe it or not, is always led by a girl.
She calls all the shots and the boys are the muscle whose child-crushes have them clawing over each other to get noticed. Noticed for scraps. Like giving her the break that he has wrestled off a weaker kid. Like digging the hole to bury her arch-enemy's left shoe. Like pulling some other girl-threatening-popularity's locks right off in order to make her the laughing stock that runs off in tears.
That makes sense if you have ever watched a group of pre-schoolers. It's all part and parcel of their cognitive, psycho-social and physical development.
Learning to be with others, developing a sense of social responsibility, spatial awareness, environmental factors, and so on.
The playground environment is taken care of by the adults of course.
These adults have spent time studying these little creatures and have worked out how to create micro-environments from which they can learn skills that will be useful as they grow older.
Skills about how to navigate themselves physically, emotionally, socially in the real world. Skills on sharing the space with people, concrete, animals – and protecting the space for the future. Skills on how to look after each other, take care of others and oneself.
On the playground one's sense of self and belonging is challenged and negotiated, and as 'big school' draws closer, these hellions have a sense of themselves and are ready to show their skills in prep school!
The borders of Zimbabwe seem to me to be a playground. For a select few. That gang.
The citizens of Zimbabwe are the decapitated grasshoppers and chongololos. They are the decimated flowerbeds.
Partisan factionalism is the national policy!
Every morning the headlines are screaming out what who said in retaliation to what another suggested or might have said in case they did not say it, so there is a statement about it anyway, thus it must have been said by someone somewhere.
Every morning, there is a Zimbabwean who has had their lunchbox wrestled from them and the gang members, upon offering to the gang leader, get a reward.
What worries me, though, is not that there is in-house fighting.
The gossip-fuelled left-shoe burying; pulling of hair; stuffing grass in the less popular kid's underwear.
It is that these fights, of and by people who have a mandate higher than their selfish pursuits, have become the most important thing in this country.
Yet, children go hungrier by the day.
There are more and more organisations asking for donations from everyone, everywhere, just to make a difference to someone's life. Yet the institutions tasked with this duty to the nation are more concerned with who they are seen talking to.
You wonder just why is the concern not what successes can be recorded, and how to improve on their jobs instead of party rhetoric?
It seems that it is now a given that the current leadership's mentality is not progressive – they have no intention of leaving behind a country after they are done.
More and more families are forced to withdraw their children from formal education. Under the watch of this leadership children are increasingly becoming currency for perverts - traded for plastic bags of groceries that masquerade as bride wealth. And dubious religious sects endorse this.
While all of government turns away - you see, being at the feet of the leadership is more valuable than lives, economy, environment, infrastructure, health, education, security.
Fighting for recognition of the First Family, or more aptly, the First Lady, whose ambitious rise, laced with ridicule and vitriol of the skilled, the learned, the war credentialed, takes no prisoners, seems to be the priority.
As the previously limping economy now lies motionless with no pulse, the priority for those at the helm is bedfellows of their rivals.
The effects of non-currency coloured in pieces of paper leave more destitute, indeed, entire families and their worldly possessions setting for the night at filling stations. Safe places for their constant traffic and somewhat lit-up spaces. And yet. And yet. The government, and the ruling party, and the ruling family care nought.
As the First Sons, First Daughter, First De-Flowering Son-In-Law all flaunt their decadent lifestyle, their First Mother razes a party to the ground, while those within are more concerned with who will write their obituaries, rather than what the words uttered will be.
They want to ensure that there is no future whatsoever.
Given all this, it makes more sense that they hand over the national reigns to capable citizens so as to focus solely on play mates and play politics, because truly: party factionalism is not national policy.
Bridgette Malenga is a keen observer of the world around her, often running her opinions and questions off at the most importune times; she is a firm believer that there is always more to learn and better to aim for.
Source - Bridgette Malenga
All articles and letters published on Bulawayo24 have been independently written by members of Bulawayo24's community. The views of users published on Bulawayo24 are therefore their own and do not necessarily represent the views of Bulawayo24. Bulawayo24 editors also reserve the right to edit or delete any and all comments received.