Opinion / Columnist
Mugabe was constitutionally right but morally wrong
14 Nov 2017 at 10:12hrs |
Views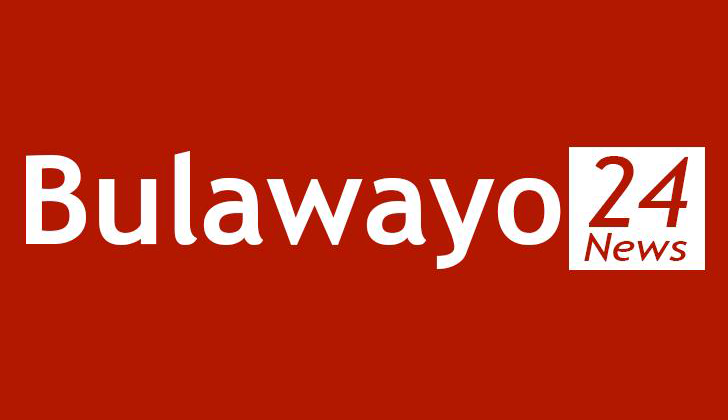 We have a dark cloud hovering over Zimbabwe, and as we closely monitor our situation, there is need to make a strong analysis on what is transpiring. I don't see anything wrong with what Mugabe did, by firing ED because constitutionally he was correct but morally he was wrong, given the timing also it was very wrong considering that ED has a strong military background and also we are an economy that is depending on other economies for us to survive, it was very important for the President to consider that before relinquishing the VP from his post.
Now that the security apparatus have taken keen interest in all this madness honestly we are under siege as a nation. I'm not in a position to support any Zanu PF wars but rather I'm just making an analysis on the impact of these wars on our economy, politically and socio-economic development as well. Everyone is so much concerned with what is happening in the country, and people have taken huge interest in all these matters simply because one day to a certain point this will affect everyone.
What Mugabe did, morally it was wrong because the way he sacked his VP was very wrong, given the node that this is a whole VP who was sitting together with him in the cabinet and at the same time, he was also running a very important program, command agriculture, it was necessary to explain to the nation what led to the expulsion and at the same time, also ED was not supposed to leave the country, if he was facing some charges measures were supposed to be put in place for his safety and at the same time, he was supposed to find his day in court. We condemn all other human rights abuse, if anyone has committed a crime, you have to find your day in court. Why I'm so much interested on this one is that, our image internationally is not good, and this will scare a lot of investors away, for the past two weeks our economy did not perform well, remember ED was given the task to re-engage on behalf of Zimbabwe, with multi – international partners and other important financial institutional which can bail out Zimbabwe, so do you think these institutions are willing to help Zimbabwe? Never.
So we have a hard time as a nation, where poverty has grounded the whole nation and brought it to halt. I'm very disappointed by the current crop of opposition leaders who are supposed to provide checks and balance, are silent on the current situation, which can degenerate the whole nation into anarchy. What Mugabe needs to understand is that he is supposed to secure his legacy, to avoid embarrassment at the end. We have a population which is languishing in poverty, over 96% is unemployed, and I thought this could be the right time to consider his legacy and retire in dignity. I'm not Zanu PF; I'm not opposition but I'm taking keen interest because if by any chance anything happens there will be a lot of damage to this nation, which will be difficult to re-build. Why would one expel a deputy President like that? Remember this is the man who was running Government business in the august house, so why would such things happen at a critical moment we are trying to mend relations with the international community? Honestly this is an embarrassment to the international community, whilst other countries are projecting good economic growth; we are busy fighting each other.
Chiwenga's remarks
I was seriously frightened when I went through the General Chiwenga's press statement. We are in serious trouble, and the Government must seriously consider re-engagement with the securocrats to avoid civil unrest. From the statement he raised critical points which Mugabe and his G40 cabal must consider of which I think as a security man he had the right to do so. I think technically Chiwenga was right by doing so, but he was wrong when he pointed out keen interests in Zanu PF future instead of Zimbabweans. The constitution which he is supposed to protect is for Zimbabweans not for Zanu PF, he cited the issue of liberation war movement, which is about to be devoured by G40 elements and he said they will do anything to protect it, but instead he was supposed to have protecting all Zimbabweans including members of the opposition, and also the issue of meddling in politics is a major concern because the constitution clearly states that he is supposed to protect all Zimbabweans.
Zanu-PF wars could be another Baba jukwa part 2
Remember in 2013 opposition members got excited by the social media blog baba jukwa, instead of campaigning, they thought baba jukwa would make them win elections. I fore see this scenario again instead of registering members of the opposition are busy enjoying ZANU PF wars, and they are very excited on the social media, whilst Zanu PF is busy registering people in rural areas, come elections someone will be in the toilet for 5 hours. Don't miss that one. This is the time to re direct your efforts, what if it is a drama to divert people s attention, so people are easily carried away by these episodes which are coming in stages.
-----------------
Tinashe Eric Muzamhindo writes in his personal capacity as the Head of Southern Institute of Policy Analysis and Research - SIPAR TRUST, which is responsible for policy Analysis and Research. He is also an academic and researcher. He holds a BA, M.A from Solusi University, and he also holds a Masters of Development Studies from University of Lusaka, Zambia. He is currently enrolled at University of Kwazulu Natal University in South Africa (PHD in Development Studies). He can be contacted at southerninstitutepar@gmail.com
Source - Tinashe Eric Muzamhindo
All articles and letters published on Bulawayo24 have been independently written by members of Bulawayo24's community. The views of users published on Bulawayo24 are therefore their own and do not necessarily represent the views of Bulawayo24. Bulawayo24 editors also reserve the right to edit or delete any and all comments received.