Opinion / Columnist
Mugabe defiant
17 Nov 2017 at 08:51hrs |
Views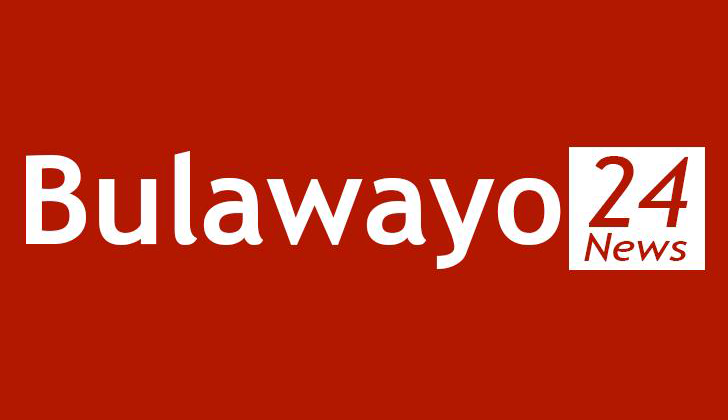 There are upheavals twists and turns in the unfolding events of the Zimbabwe's political situation as the army took over the country led by the oldest leader in the world Cde Robert Gabriel Mugabe.
There are still speculations around on what could be the move as everything has been captured. The army is still refusing that it is a military coup.
The Zimbabwe Defence Forces (ZDF) Spokesperson Major General Sibusiso B. Moyo, has said that it was not a military takeover of the
government, but It meant to pacify a degenerating political, social and economic situation. I doubted his assertion and need to interrogate this profound statement, as the political and economic deterioration began fifteen or so years ago. It is so sad that this military action looks like a continuation of Zanu-PF hegemony and internal politics.
The army is saying there are known criminal elements surrounding Mugabe and that they must be rooted out. Has the Zimbabwe Republic Police become so incapacitated that they could not effect an arrest and fight the crime? This is opening a can of worms in our police or it is just a political banter.
Well if it is so then Police Commissioner Augustine Chihuri must be investigated as there is much abuse of office where such criminals were so untouchables. Are they political thieves who were on a mission to cause economic sabotage? Did not Mugabe surround himself with them? Sad news indeed.
This military action I presume is just a continuation of Zanu-PF hegemonic umbilical cord and about outwitting each other in their internal fights.
Election figures were cooked and Mugabe lost power in 2008 and he has been serving at the mercy of the junta ever since and we are experiencing the same scenario happening right now. Mugabe was not democratically elected by the people but by the Junta who put him in that position and it is the same junta which is removing him today. One who lives by the sword will die of the sword.
If the army has decided to take over whilst waiting for a transitional government, then it must also make sure that the elections are held before 90 days, under a free and fair environment. The country needs to go back to its constitution and respect it. The constitution has been tempered with and amended several times for the sake of seeking re-election. There is need to uphold the rule of law.
Zimbabwe used to attract progressive thinking, intellectuals and critical people. It is sad that Zimbabwe is now a melting pot due to persistently holding on to power and allowing greedy people to run the country. Mugabe has destroyed all that hope.
The country has been reduced to a country of begging and most of its citizens are economic and political refugees who left the country to seek for greener pastures across the borders. The once breadbasket status of Africa has just been eroded. It's a country which has played a bigger role in naturing leaders of high pedigree and was a fountain of knowledge to most of the people.
As it stands most business owners will wantonly close the business because of the uncertainties currently prevailing and hovering over them. We are facing a constitutional crisis here, where the law has been broken. It is in the constitution of Zimbabwe that when a President fails to perform a duty or is incapacitated the person who was last acting president should take over until the next election is held.
There were celebrations all over the country when the news started hitting all corners of the world that Mugabe has been stripped his powers but the excitement has been short-lived as he is refusing to cede power and this has brought all the negotiations back to the drawing board.
The opposition has seen it as an opportunity to put their house in order and nail it, to win the election against a very divided Zanu-PF.
There is too much speculation currently going on around the country on who should actually lead the country until next elections are held. It looks like the army did not do it's homework properly hence the delay in this whole process. There are more issues to be looked at and considered when conducting a coup. Some are arguing that the army lacked the strategy to seize power from Mugabe.
I would like to believe that there was lack of consultation from the regional bodies like the African Union and SADC though they don't support a coup.
Unfortunately, Mugabe is being defiant and he wants the forthcoming extraordinary conference to be held in December to decide his fate. Well, the leader must be reminded that it's about time to hand over power without delay. I would not like to solely put the blame on the army. I applaud them for showing sympathy with the majority who had no any hope to remove him from the throne. We need to be progressive and move on. It was so embarrassing that Mugabe was hatching a plan to create a dynasty in a country of more than 15 million people. They have done their part and it is now the duty of the opposition to finish it off.
Contacts
Facebook. - Leonard Koni
Twitter. - @leokoni
Whatsapp. - +27747402042
Email. - konileonard606@gmail.com
Source - Leonard Koni
All articles and letters published on Bulawayo24 have been independently written by members of Bulawayo24's community. The views of users published on Bulawayo24 are therefore their own and do not necessarily represent the views of Bulawayo24. Bulawayo24 editors also reserve the right to edit or delete any and all comments received.