Opinion / Columnist
Rebuild Zimbabwe - time is ripe
17 Nov 2017 at 22:17hrs |
Views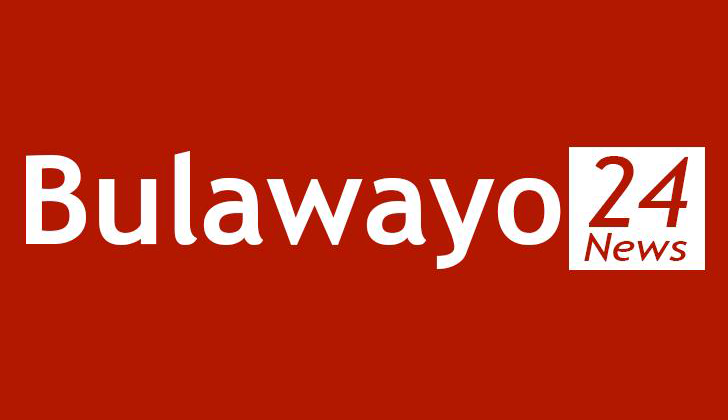 Zimbabwe has once again made headlines and surprised the world. The so called "coup" is a creature that is generally despised world over but it has been a different atmosphere in my beloved nation- in actual fact it has been celebrated. It is a nation that has suffered under authoritarian rule where only one man is been known at the helm of leadership for the past 37 years. Military take over has been a clean swipe cleansing off the rot. If the president was somehow involved in this act then he must be waking up from his long lone dream, the rot has now been profusely smelling and it was high rather overdue to deal with it accordingly and for him to directly deal with it might look like selling out on his people but rather ask the army to take charge. The military has indeed led the cry of the nation and we expect more to be under thorough investigation including Goreraza, son of Grace, the Harare city council and the board members of the government parastatals etc. It is by starting with the most influential that the little ones down their will learn that it must not and never be done- and here i refer to corruption. Lets see how the stage unfolds. We cannot allow this country to continue being ranked a fragile state. Its insane!
Time has come and we see the chickens come home to roost. It is a new era in our country. The rebirth of not just ZANU PF but the nation at large and its liberation principles. For ZANU PF, it was becoming ugly and more of a family party or rather a party led by just the women and youth leagues as they were becoming the centre of attention, the key factors and bosses in the party. Seriously it does not need one to look far just from the rallies - the youth interfaces, the old man were made to become the young kids on the block, being told who is the mother - really ridiculous. How can you be a mother of 60 -70 year old men when you are in your 50s, insanity has been driving this party but now it is waking up. Not only do we need to see Zimbabwe fostering equal opportunities across all our provinces but also implore the growing freedom of social media, our freedom to express our thoughts in humanly dignifying manner.
There are many questions that remain hanging and we hope the answers will come soon . Such questions include Is Mugabe going to step down or continue to rule until ZANU PF congress or elections next year? Is there going to be a transitional leadership if Mugabe steps down and who is going to be part of it? Is Mnangagwa going to take over until the elections and give the people of Zimbabwe the mandate to decide their future? Others wonder if the army takes a soft stance now what is the fate of the generals if Mugabe is allowed to continue to rule until Dec ZANU PF congress or elections due next year? You must remember that he is a ruthless man and is capable of anything extraordinary but we the people of Zimbabwe will rise even more if anything happens to the people who protect us and their leaders too. For they are one of us and we together are Zimbabweans. You will be surprised that in Zimbabwe, we are actually happy to have military man mount roadblocks than the police and these military man, believe you me, don't make our hearts bleed with fear but are joy and a sign of restoration of normalcy. People in the streets of Harare can freely express their thoughts and feelings and its in the presence of the army that we can do so and not police. With the latter you will be behind bars for undermining the office of the president. Ahhh come on he is equally human as everyone and he makes mistakes and we should be able to point them out freely and he should also accept and act accordingly.
Besides, now you hear calls for Mugabe to step down among those that want to jump the boat while sailing - vana mucheka dzafa- well let those that started the process finish it without unnecessary hinderances, rather preach for continuation of calm and positive outcome. I call for people to watch the events as they fold and the talks going on will yield what is right for people of Zimbabwe. As expected the voice of SADC and AU is louder than it is suppose to be and when it was time for them to raise alarms they folded their hands. This may sound ridiculous but serious those bodies are to some extend useless. Looking at the public statements, they jump into uninformed conclusion of the situation on the ground. You hear for example the African Union head, the president of Guinea Mr Alpha warning that AU will never accept a military coup d'etat. I wonder which world this man lives in? He said that Zimbabwean problems should be resolved by ZANU PF party and the army must not intervene- this makes me laugh. One would ask this man where has ZANU-PF leadership been for the past 15 years plus and worse still more recent the past 4 years when the economy continues to decline and continue to be the creators of unemployment and ploughing hatred amongst one another? So the people of Zimbabwe have the worst economic security, a high security risk and measures had to be taken. Further, you hear that SADC members calling for an emergency regional summit to discuss the peaceful situation in Zimbabwe, as if there has been an unconstitutional take over of power or a seige of some sort. Hey! In as much as we respect these regional bodies they need to be cautions of their statements. We can deal with our own problems and we have never been this united and together we shall rebuild our nation. Viva Zimbabwe!!!
This article was written by Dr. Takesure Tazvishaya in his on personal capacity as a Zimbabwean.
Source - Dr. Takesure Tazvishaya
All articles and letters published on Bulawayo24 have been independently written by members of Bulawayo24's community. The views of users published on Bulawayo24 are therefore their own and do not necessarily represent the views of Bulawayo24. Bulawayo24 editors also reserve the right to edit or delete any and all comments received.