Opinion / Columnist
Apologies for a boring coup!
19 Nov 2017 at 08:38hrs |
Views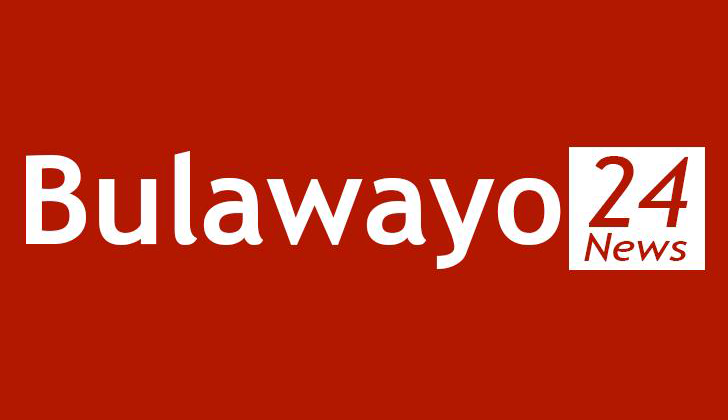 "The words you speak become the house you live in." What a killer and loaded statement from Hafiz.
Dziri seiko dzimba dzamakazvivakira nemashoko? Mumwe nemumwe mumba yake. Let me leave this story for now.
But it really wouldn't kill to remind you dear congregants that a few weeks ago, I said "ngatimbosiya Zanu-PF ichivhunura."
Now to today's sermon. Let me start with an unreserved apology.
We are really sorry. A big apology. We are very sincere about this. Our apology we didn't give the regional and international media the story that they wanted.
They wanted blood on the streets. They wanted dead bodies on the streets. They wanted to see buildings on fire, shops being looted and women being raped at every street corner.
The sound of guns was supposed to jam our ears. The Harare CBD was supposed to be turned into a war zone.
Ohh, they wanted it even more juicer. They wanted the army to be merciless. They wanted the army to be disrespectful. They wanted the army to embarrass President Mugabe. Remember what the army in Côte d'Ivoire did to the then president Laurent Gbagbo and his wife in April 2011?
Screaming and kicking, the army dragged him and his wife from their beds. Mean-looking generals pulled them as if they were pulling mabhero emazitye ane tsvina.
I remember seeing those pictures and saying to myself instead of showing a weak Gbagbo, the pictures showed how barbaric the soldiers were. Whatever crime they were accusing Gbagbo and his wife of having committed, a little respect would have earned those generals lots of friends.
Well, the generals in Zimbabwe were not being personal and it was never about kuwonererwa. Look, there is no one who doubts that President Mugabe remains an African legend. Whatever will happen won't take away the fact that this revolutionary deserves a special place in this country's history.
The "soft-military coup" as some are calling it was so smooth, you would be tempted to think izvi zvinenge nani pane kunyeperwa nedemocracy.
You see, I view democracy as the biggest cultural imperialism act ever by the West. Hehe, elections, hehe voting and hehe people's power. Democracy is a big lie, just like concepts such as good governance and human rights.
Comaroff and Comaroff (1997) argue that colonialism was multifaceted from its beginning. They assert that colonialism was as much a cultural as a political enterprise."
Pardon me dear congregants, this Bishop is a cultural relativist. I don't believe in universalism. I consider universalists, especially those in Africa, as victims of coloniality, which Nelson Torres has defined as the long-standing patterns of power that emerged as a result of colonialism, that define culture, labour, intersubjective relations and knowledge production well beyond the strict limits of colonial administrators.
Anyway, let's leave this discussion about these foreign concepts for now. We have a more serious issue to deal with.
Peace, calm and restraint is what the regional and international community called for. Hapana kana akamboti "Stop It!" Everyone was calling for a peaceful resolution to the "soft-military coup."
The regional and international media were disappointed. From South Africa, the eNCA kept asking it's reporters in Harare, "How is the situation on the ground since the military takeover?" All the time, the bored reporters had a short response, "lt's very calm and peaceful." You could see the disappointment on the faces of the news anchors. They wanted some bloody action.
As for CNN and BBC, the news anchors kept asking, "How can it be calm when the military has taken over?"
In their minds, the Zimbabwean army was supposed to be so barbaric in their acts. This is an army that was born out of a long and protracted liberation struggle. Many people died while others were injured in this bloody war. So this army was supposed to give us some blood on the streets.
But no. Everything went on cool and steady. Others said this is a "military coup that went to private school."
I particularly enjoyed this joke: "Our coup is more peaceful than elections. Can't we amend the constitution so that we can have a coup every 5 years."
Zimbabweans are an amazing lot. They joke about everything and anything. It's some socio-economic and political therapy for them. Someone said, "That's why Zimbos are easy to rule."
As the army was executing it's plan, opportunists could smell an opening. It's as if the military yakaenda kunofukunura zvitunha kusome political cemetery.
A clearly sick Morgan dumped all his medicine in South Africa and rushed home. Dumiso Dabengwa was born again. Joice Mujuru felt the comrades should not forget her.
Morgan had rushed home to something that he didn't know what it was. When he was asked by CNN "is this a military coup", he didn't know what to say for a good 50 seconds. He starred at the ground with those eyes that said, honestly I don't know but then I have to say something. Indeed, he said something. He said what was happening "was unconstitutional blah, blah." Poor Morgan. Itai mupore Save.
They all preached about something they are calling a transitional arrangement. Vese vari kuda kutokwanawo imomo. Hey vanhu, siyai mauto apedze tsoro yawo. Ukada kukwira train ichifamba unovhunwa makumbo.
Tsvangirai was even more desperate and dramatic saying he had not yet been consulted about the transitional arrangement. Kikikiki kikikiki, consulted nani? Panyaya yei? Ko Save vakuda kuchimhanya pachinhu chavati its unconstitutional? Zviri kumbofamba sei?
Imbomirai nhai imi vanhu. This is not a laughing matter. While the whole country is focussed on President Mugabe, there are some people who have suddenly become "un-people." Spare a thought for the First Lady Amai Grace Mugabe, Dr Ignatius Chombo, Saviour Kasukuwere, Prof Jonathan Moyo and others.
But this army sooka? Just like that? Ummm, indeed education is power. And as a student of social sciences allow me to add, "discourse is power yet to be seized." The army has seized discourse.
And because the army has seized discourse, I prefer they continue to own the discourse. Little puppies like Lumumba and all that harem of jokers are back in town to bark a little. This Bishop is seeing spoilers. This issue of marches is just not on for me. The opposition in this country has made marches too stale for our politics. Anyway, I am just a Bishop.
Let me finish this sermon with wise words. John F. Kennedy once said, "Those who make peace revolution impossible, make violent revolution inevitable." Very true.
Mahatma Gandhi chips in saying: "An eye for an eye will only make the world blind." Also very true.
The Holy Book warns us: "Make sure that nobody pays back wrong for wrong, but always strive to do what is good for each other and for everyone." That's 1 Thessalonians 5 vs 15.
Let's continue making this "soft-military coup" boring for the regional and international media. We are not seeking media stars, we are seeking solutions to our challenges.
Bishop is out!
Source - sundaymail
All articles and letters published on Bulawayo24 have been independently written by members of Bulawayo24's community. The views of users published on Bulawayo24 are therefore their own and do not necessarily represent the views of Bulawayo24. Bulawayo24 editors also reserve the right to edit or delete any and all comments received.