Opinion / Columnist
Mugabe gone, but the journey is still on
23 Nov 2017 at 15:30hrs |
Views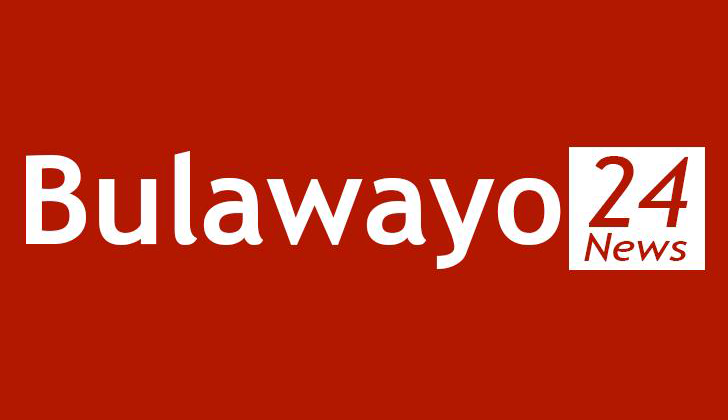 Tuesday the 21st of November 2017 was a historic day for the people of Zimbabwe as we celebrated to the news of Mugabe's resignation after close to four decades of leading the ruining of the country. We in the MDC-T youth Assembly, welcomed Mugabe's resignation with both hands as it is evidence of some of the gains of our struggle. We have been consistent from the formation of our movement that Mugabe must go, here we are, he is gone but we remain privy to the fact that it is still game on until we attain the full package of freedom for the people of Zimbabwe.
Mugabe's resignation is a victory for the people and it is a true reflection of how a united nation can change the status quo. It in this same vein that I would like to express my deep gratitude to the people of Zimbabwe for remaining loyal to the cause of seeing a democratic Zimbabwe. The fight against Mugabe and ZANU-PF did not begin today, it dates way back to the days of Edgar Tekere, Patrick Kombayi among other patriotic Zimbabweans who sacrificed their lives to fight dictatorship. Picking from these efforts, in 1999 President Morgan Tsvangirai led us in the formation of MDC and the agenda was clear and remain clear to date that we need to see a purely free and democratic Zimbabwe. I salute and acknowledge the great commitment exhibited by students, civic society, churches, youths and the entire populace in fighting for the democratization of nation.
Going forward we need to remain united and create dialogue around the critical issue of electoral reforms, to pave way for free and fair elections were Zimbabweans will have the opportunity to elect a leader of their choice. Unlike other leaders, ours is a peaceful struggle based on democratic principles where we will only seek our mandate from the electorate. Never will we resort to violence or seek a helping hand from the military to land ourselves in government. It is against this background that I urge every Zimbabwean citizen to register as a voter, and go on to vote in the next election because real freedom is found in the ballot box.
As a nation, we were liberated from the colonial rule by our esteemed war veterans, but the liberation did not culminate to our freedoms. We therefore have a responsibility to ensure that we claim our victory by eliminating the incumbent ZANU-PF government which has proven all this while that they are incapable of granting freedom to the people of Zimbabwe.
Once elected, our government will guarantee that the nation enjoys free and fair elections which will allow citizens to elect a leader of their choice and usher in uncontested outcomes. It is in our best interests and priority to decisively deal with the challenge of unemployment and create avenues of job creation. Education will regain its status as a right unlike the current situation whereby it has become a privilege to those who afford. We will bring back loans and grants to students enrolled at tertiary level to ease the financial burden on students and their families. Our government will foster the spirit of inclusion, everyone will be awarded equal opportunities and marginalisation of certain groups will become a thing of the past. We will see to it that the youth and women quotas are upheld unconditionally. Freedom to the people of Zimbabwe can never be sufficient if we continue having some individuals subjected to languish in prison based on their political activism. Today we are living our lives with Yvonne Musarurwa, Tungamirai Madzokere and Last Maingehama in prison for a crime they never committed. We will establish a purely independent and judicious judiciary system that guarantees justice, not the current system which is compromised based on political party lines.
Once again, I wish to further restate that, Mugabe has gone but that does not mean the struggle is over, we still have a task, an enormous one ahead of us. Robert Mugabe was just but part of what we are fighting against, Emmerson Mnangagwa is just another version of Mugabe and clearly under him we cannot expect any meaningful change and this is a man whom we all know that he has a tainted history and a self-confessed enemy of change.
In the middle of the current jubilation, MDC T stand ready for 2018 general elections to complete the change. As Mugabe falls, his system of oppression, destruction, corruption and patronage, ZANU PF should go down with him. The end of Mugabe is an epitome of encouragement to register to vote so that together we achieve total freedom in the next few months through the ballot, by voting President Morgan Tsvangirai for President.
Let's keep on fighting, we are almost there!!!
With love and respect for Zimbabwe.
#Chakachaya2018
Happymore Chidziva
"Ldr Cde Bvondo"
MDC-T Youth Commander
Source - Happymore Chidziva
All articles and letters published on Bulawayo24 have been independently written by members of Bulawayo24's community. The views of users published on Bulawayo24 are therefore their own and do not necessarily represent the views of Bulawayo24. Bulawayo24 editors also reserve the right to edit or delete any and all comments received.