Opinion / Columnist
Remain very sceptical about 'Disloyal, Deceitful and Disrespectful Mnangagwa'
24 Nov 2017 at 13:55hrs |
Views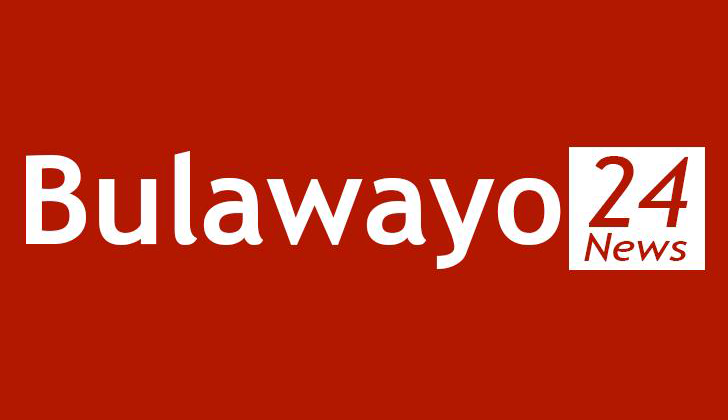 In 1955, the Rhodesian Government relocated Emmerson Mnangagwa's family to Zambia accusing them for being "Disloyal, Deceitful and Disrespectful". They were welcomed by unsuspecting Zambians and accommodated up till this day. However, in 1960,Emmerson Mnangagwa joined the Zambian, then ruling party, UNIP. Mnangagwa left the UNIP without reason, which exhibits traits of someone who is "Disloyal, Deceitful and Disrespectful".
In 1961, Mnangagwa joined Joshua Nkomo's Zapu. Nkomo valued Mnangagwa and loved and trusted him to the extent that he sent him to Egypt, to train as a Zipra Guerrilla Freedom Fighter. Abruptly, without any complaint, any reason given or any facial expression of discontentment, Mnangagwa left Zapu and connived with others to join Mugabe's Zanu. Joshua Nkomo felt betrayed and only understood, from Mnangawa's history that he is inherently "Disloyal, Deceitful and Disrespectful"
Mnangagwa worked with Mugabe since 1976 in Mozambique as one of Zanu protagonists. When Zimbabwe became independent in 1980, the people of Zimbabwe felt safe. Rallies were made by Mugabe and Mnangagwa to promise people peace, security, jobs, education, respect and prosperity. On the other side, Mugabe and Mnangagwa were weaving Gukurahundi to murder, maim, terrorise, humiliate, subdue, marginalise and silence Zimbabweans who happened to be Zapu opposition members. There was a clear element of "Disloyalty, Deceit and Disrespectfulness" in that operation.
When Zapu was completely silenced, and unity was declared in 1987, the people of Zimbabwe were made to learn new vocabulary which encapsulated "Unity, new-start, progress, democracy, Essap, etc". Reality on the ground produced farm invasions, murder, corruption, marginalisation, company closures, decay of infrastructure and the exiling of hundreds of thousands of skilled Zimbabweans. How else can anyone struggle to find traits of "Disloyalty, Deceitfulness and Disrespectfulness" in that?
In 1999, we saw a split in Zanu by people who begun to notice that Mugabe Mnangagwa leadership was taking the county nowhere. They formed the MDC which met death, maiming, property loss, oppression and jailing.
Comrade Mnangagwa is known for a unique Zanu slogan which only "himself" utters. Mnangagwa says "Down with the enemies". How can you find enemies amoung the free democratic country which you say you rule? Is that not "Disloyalty, Deceit and Disrespectfulness"
He also says "while Zanu continues to rule, Zimbabwean DOGS IN THE OPPOSITION WILL KEEP BARKING, AND BARKING AND BARKING". Are free Zimbabweans also dogs? Is that not treason? Is our leader honest that he sees every Zimbabwean with a fatherly eye? Or is it all "Disloyalty, Deceitfulness and Disrespectfulness"?
Just imagine, the last known African Dictator to describe human beings as ANIMALS was Gadhafi. Because of natural human anger, the people of Libya dealt with Gadhafi with the precision of an angry animal. A modern human being does not smile after being referred to as a DOG.
To rule a Zimbabwean, and concurrently call him a DOG, amounts to traits of "Disloyalty, Deceitfulness and Disrespectfulness"
While being insulted by Grace Mugabe, Mnangagwa was quite, sombre, smiling, comfortable-looking and showing no facial signs of anger. These are symptoms of a dangerously secretive being who can only be concisely described as "Deceitful". A normal honest human being would have reacted and protested upon being embraced on the public. But, someone "Disloyal" would keep quiet for many months while secretly infiltrating Mugabe's Army, to plot a coup.
Mnangagwa has sold himself as "Disloyal, Deceitful and Disrespectful" when he came to Zimbabwe from exile. He told his excited audience that he was all along working with the Army even from his South African base. He also uttered his "Zimbabweans are dogs" slogan in that welcome rally. Zimbabweans had just supported the army to show Mugabe that his time was over. They patriotically did this in unison, paving way for Mnangagwa. And yet, he came into the country to thank them with a slogan of "You are uselessly barking DOGS"
As Mnangagwa is sworn into office on this day, would he praise any of his loyal Cabinet to be "Disloyal, Deceitful and Disrespectful" and infiltrate to Army to dislodge him? We ask this, not because we wanted to continue with Mugabe on the helm, but to show the Nation why dealing with Mnangagwa needs a sceptical thinker.
We wish that all Zimbabweans will confront and correct, and command Mnagagwa to work Loyally for us. No Zimbabwean should legally be referred to as "DOWN WITH" Scribes must continue to write articles to align our old thinking leaders who were educated when foul language was the norm. We demand that all Liberated Zimbabweans be respected regardless of their political views. Critical views are more effective in enforcing genuine civilisation that dishonest conformity.
Source - Ryton Dzimiri
All articles and letters published on Bulawayo24 have been independently written by members of Bulawayo24's community. The views of users published on Bulawayo24 are therefore their own and do not necessarily represent the views of Bulawayo24. Bulawayo24 editors also reserve the right to edit or delete any and all comments received.