Opinion / Columnist
Music and the last days of Mugabe
26 Nov 2017 at 09:56hrs |
Views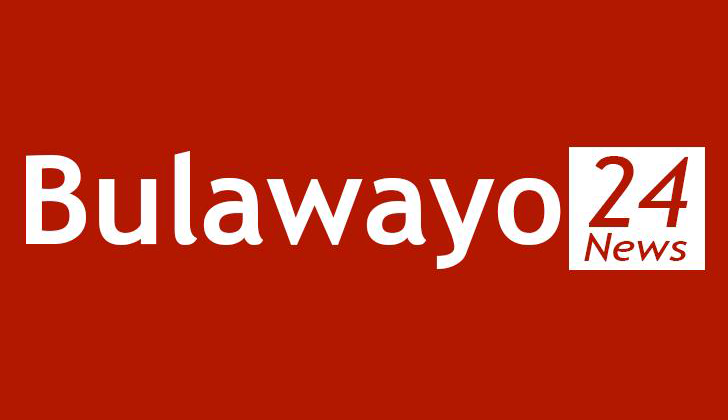 While victors are all over the place singing Jah Prayzah's Kutonga Kwaro in praise of the new president, Emmerson Mnangagwa, imagine what songs the vanquished are playing. The vanquished being former president Robert Mugabe (I'm enjoying the word former!), his wife Grace, their sons Bellarmine and Robert Jnr, and the likes of Jonathan Moyo, Saviour Kasukuwere and Kudzanai Chipanga, among others.
Upon seeing the army moving in to put him under house arrest, Mugabe must have curtly reacted with Leonard Dembo's Zvaunoda Handizvigone.
"Unoda kuti ndiite zvaunoda iwe, kwete handingazvigone zvaunoda iwe…" to which the soldiers could have responded, in Thomas Mapfumo's voice, that it was because of "pamuromo paHaruna (Grace)…hoona baba muchanyara.."
Still defiant, the foxy old leader might have pulled more Dembo songs to dare the army, "Musaona MaDhilawyo (Grace) uyu wakachena kudai iwe wotosvotwa mwoyo imari dzanguwo" then turning to wife Grace, said, "Gire ini ndinokuda nemwoyo wose mwana…hona makore awanda tichidanana ka Gire…ndamirira zuva rekufa (nekukupa chigaro changu) mwanawe…"
With noone taking it, Mugabe might have then moved into the denial mode, and started lamenting what he believed was betrayal by his old time comrades, "ndiwe here ungandidaro?" he must have asked through John Chibadura's Mudiwa Janet and Thomas Mapfumo's "sei shamwari wandiita muroyi?"
With noone listening, the old man's denial could have turned into anger, during which Mugabe could have done a Tongai Moyo piece with a voice carrying more anger than he exhibited at his last rally in Bulawayo.
"(Chiwenga) unondipinda muhomwe, uchiita zvaunoda asi ndikazovhinyuka neshungu, uchademba neshungu. Vakawanda (in this case the people of Zimbabwe who urged the army on) vanokufurira rakapusa ritonge, asi ndikazovhinyuka neshungu…"
At this time, Mugabe might still have been holding onto the belief that he could make a comeback to the helm of the country and punish everyone, including the millions of Zimbabweans who were calling on him to go.
As the days dragged and it became apparent that there was no way out of the mess, Mugabe could have eventually stopped playing Steve Makoni's Handiende and changed to that deep Mukanya tune, Kumanginde.
"Zimbabwe, Zimbabwe, ndiwe wakandiramba ndichikuda…maihwe yandiramba, nyika yababa" rang in his mind as he signed the resignation letter.
And he could have ended up being angry at his wife for causing his demise after all and he had to play for her Dhewa's Shindi. "Wapindwa neiko mwanasikana, kundisiya ndiripakaoma kudai, rangarira mwanasikana iwe, ndakakutora uri tsuro zvayo iwe…."
Grace was a typist in Mugabe's office and rose to being first lady.
Kudzanai Chipanga
Well, for Chipanga, it is an easy guess. The young man might be one of those urban songs type, but right now, he would probably prefer Leonard Dembo's Mutadzi Ngaaregererwe, "ndinoreurura ini reurura reurura ini reurura ndino reurura ini reurura kuti ndicheneswe."
Chipanga of the public apology to Chiwenga fame interestingly shares the same surname with musician Hosiah Chipanga, could — as in Hosiah's Zvavanemateya — be wishing he was still a baby.
"Shungu Dzemoyo wangu dzinondibaya, vanhu woye zvinhu zvawanemateya, kudai zvangu ndichirimucheche, ndaidai ndoyamwe mukaka, kunyaradza-PFungwa dzondisveta mwoyo wangu…"
These lines must capture the pain that Chipanga, who was one of the most powerful people two weeks ago, must be feeling.
Ignatius Chombo
Wherever he is, Chombo must be begging God to get him out of his undesirable situation. Like the late great comedian Paraffin used to imitate Machanic Manyeruke in the song-PFuurai Nepano, the white-haired Chombo must be reaching his hands out to the Lord singing, "Tinokudaidzai nepano ishe-PFuurai nepano, ohhh ishe-PFuurai nepano…" It's not funny though.
Jonathan Moyo & Saviour Kasukuwere
The two, seen in images dozing while in the economy class of a single aisle aircraft, apparently leaving Zimbabwe, must have been dreaming of what the future holds for them without an influential former first family and away from all the plush lifestyle.
In their dreams, or rather nightmare, a song by Simon Chimbetu played in the background.
"Kusina mai, kusina mai, kune rime, mmm Jehova chitibatsirai, hoo chipindirai kani ndave pamusha usina mai…kusina mai, kusina mai unobaiwa nerufeso, mmmm Jehova chitibatsirai."
As the plane reached cruising height, Charles Charamba's Kuteerera must have inspired them to give their lives to God.
"Kunyangwe nyika ino yose ikandiramba, nyika ikandizvidza, ini ndichamunamata, kunyangwe dzishamwari hama dzikandiramba, dzikandizvidza, ini ndichamurumbidza…Jehova muumbi wangu taurai zvamunoda, ndiitei zvamunoda ndiri pano zvangu," they might have sang along while looking out the window for answers.
As the plane touched down, the pair, still unsure of their future outside the walls of opulence, must have looked at each and, sang better than Alick Macheso, "Mwari wekudenga, Mwari vevapfumi, Mwari vevaranda, heuno mubvunzo todini, todini?"
Grace Mugabe
She is still in denial and clearly, cannot believe that everything is gone, all that good life as the president's wife.
She looks at her distraught and stiff husband and sings Skylar Grey's Twisted, but in a much higher pitched tone.
"You sit there stone-faced, as if I'm not here. Can't you see that I've been crying? I didn't know you'd be insane. Dreams [of being a vice-president] can be so deceiving."
I can see her shadowbox with her arms fisted the way she did at those rallies, but this time with tears streaming down her cheeks and in a voice so soft the later Simon Chimbetu would envy.
"Ndaifunga nguva iye, apo ndaigara zvakanaka…pasi riye rapinduka, handichina mufaro ini…"
And our Gucci, former first lady, could have had this Skylar Grey message to Zimbabweans who had rejected her and her husband.
Our very stylish former first lady, who, together with her husband have been granted immunity, will year from now, be writing to us, Adele's Hello.
"Hello, it's me, I was wondering if after all these years you would like to meet, [get me to address a rally maybe]. I've forgotten how it felt before the world fell at our feet, hello from the other side…"
Much love to Mugabe and his wife.
Let the music play on.
Source - the standard
All articles and letters published on Bulawayo24 have been independently written by members of Bulawayo24's community. The views of users published on Bulawayo24 are therefore their own and do not necessarily represent the views of Bulawayo24. Bulawayo24 editors also reserve the right to edit or delete any and all comments received.