Opinion / Columnist
Zimbabwe opposition's monomania renders it redundant as outwitted by ZANU PF
28 Nov 2017 at 17:48hrs |
Views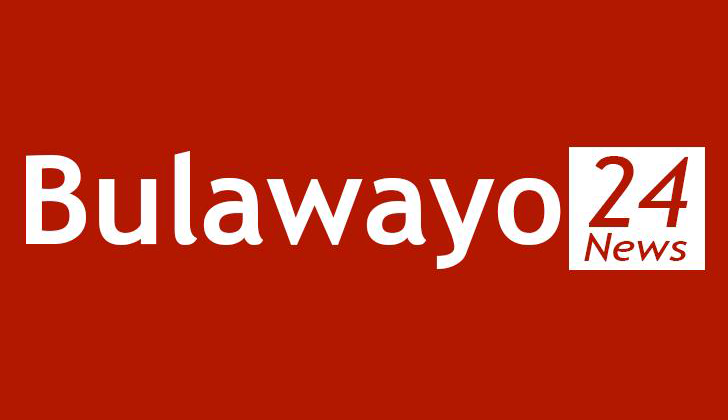 Zimbabwean opposition's witless one-track obsession with the 'Mugabe must go!' mantra, as their only strategy to unseat the ZANU PF government, has backfired after the resignation of the aging leader - leaving the country virtually without any meaningful alternative voice.
It had become so pathetic that anyone who wanted to make a name for themselves on the opposition platform had to join in the same bandwagon of ridiculing then president Robert Gabriel Mugabe's old age, and the antics associated with that.
It had become the everyday norm, to either poke fun at Mugabe's sleeping during important meetings, or his constant trips overseas to seek medical treatment.
Anyone who had a figment of a brain could clearly see that the opposition was playing on quicksand, and taking a self-destructive path, as they apparently spent all their energies and focus on criticising Mugabe and his age - without proferring any other strategy for a better Zimbabwe.
It seemed to all, that the opposition's idea of a better Zimbabwe was premised solely on the removal or resignation of only one man - Mugabe.
Considering that they could not envision him going anywhere anytime soon, they put all their strategic eggs in one basket - pinning on the idea that ZANU PF would never abandon their long-time leader.
Therefore, as far as the opposition was concerned, if one wanted to remove the ruling party, the focus had to be entirely on defaming and targeting its leader - and nothing else.
Thus, it had become so humiliatingly ridiculous that every time the opposition had a chance to speak to the nation, all they focussed on was how old Mugabe was, and how he was sleeping during meetings, wasting state funds on pointless trips, and so forth.
In fact, it had become trendy, without any concrete strategies and policies, to merely making Mugabe look as undesirable as possible in the eyes of the nation, in the hope that this would lead to ZANU PF being voted out of office.
Such a monomaniac and myopic strategy was doomed to failure from day one - and it was always a huge mystery why the opposition chose that path.
The only reason that comes to my mind is that they did not - and still do not - have any other ideas on how to capture the approval of the masses.
Mugabe was their only hope to power...and it backfired big time!
Honestly, how did the opposition expect to succeed with their plan by monomanically placing all their attention on only one person?
Bearing in mind that he was already an aged man - not that that matters much - did they ever think what they would do when he died.
That would clearly be the end of their 'Mugabe must go', or 'Mugabe must fall' strategy - as they would not have any other plan beyond that.
Which is what inevitably happened - although it was not exactly as anyone expected - it was as a result of him being forced out by his own party ZANU PF.
As soon as that occurred, the opposition was left dumbfounded, as they did not have a clue on what to do next.
Mugabe had indeed fallen and went, then what?
That is the question they had never planned and anticipated for.
It was as if they had actually subconsciously bought into the fallacy that Mugabe was here to stay as president till he was 100 years old, and as such, all they had to do was be on his case for the next six years.
Everything that went wrong in Zimbabwe was Mugabe's fault!
Without Mugabe to blame, there is no opposition, and it becomes irrelevant.
I am reminded of counties such as Iran, Russia, North and South Korea, and even the United States of America (USA), whose establishments' relevance and survival are mainly premised on the continued existence of a certain enemy.
Without the USA as a perpetual enemy, the Iranian establishment would become redundant.
Similarly, the whole hoolabaloo in the USA over Russia's alleged interference in their 2016 Presidential Elections, which were won by Republican Donald J. Trump, is primarily inspired by the need to continually have Russia as an enemy.
Without Russia as a constant enemy, the USA's deep state and military industrial complex loses relevance, and billions of dollars.
During the years of nuclear talks between Iran and the so-called P5+1 group of countries, one could easily sense that the powers-that-be in the Islamic Republic were thoroughly uncomfortable with prospects of any thawing of relations between their country and the West, especially the USA.
The Iranian Islamic establishment had managed to survive since their revolution in 1979 mainly due to their animosity with the West, and the USA in particular - such that a change in that would remove the country's only source of survival.
That's is why all these countries will never tolerate a change in the status quo.
This is not a very prudent means for survival and relevance, and it is clearly unsustainable and is suicidal.
Zimbabwe's opposition learnt this lesson painfully last week when Mugabe resigned.
In fact, their panic was conspicuous from the day the military announced its intervention in the affairs of the country's governance.
They could see the writing on the wall, as it was now obvious that the end of the road for Mugabe - and by extension, themselves - was nigh.
What was now left for the opposition to do was to suck up to the new ZANU PF leadership and beg for positions in the hope of an inclusive government.
That is why they were so welcoming of both the military intervention and the ascension of Emmerson Dambudzo Mnangagwa as the new president.
All they can now hope for is that Mnangagwa will include some of them in his new government.
Without such an offer, the opposition is as good as comatose, as they lack - and have lacked - any credible plan to win over power.
All they can do is enter through the back door.
However, that leaves the Zimbabwean people without anyone to stand for them.
No matter how much anyone believes that there is hope for a brighter future in Mnangagwa's presidency - something I have huge misgivings about - there would always be a need for a strong opposition to keep the government in check, and offer an alternative.
Now that the opposition is virtually standing on one foot, who will represent the needs of the suffering people of the country?
ZANU PF managed to do the unthinkable and renewed itself.
Now it is the opposition that seriously needs renewal, as they are the only ones still holding on to a spent leadership.
In spite of repeated calls over the years for the opposition to move away from the cult politics of ZANU PF, and pave the way forward in terms of consistent leadership renewal, they stubbornly resisted.
The opposition, in fact, mutated into little ZANU PFs, led by the same faces for as long as they have existed.
One always wonders when Morgan Tsvangirai, or Welshman Ncube, or Dumiso Dabengwa, or Tendai Biti would pave way for other leaders by resigning.
As with Mugabe, they always hide behind their constitutions, and that they have been elected by the people.
Leadership renewal is not necessarily about constitutions and elections, but a leadership deliberately making way for another.
After what occurred in Zimbabwe and ZANU PF over the last three weeks, the ruling party has managed to re-invent itself and is stronger than ever before.
That is why Mnangagwa so confidently pronounced that elections would go ahead as scheduled in 2018, because, as the situation stands now, ZANU PF would win resoundingly.
Not necessarily as a result of any tangible improvement to the people's welfare, but because of the opposition's refusal to renew and failure to have a well-thought out strategy - merely banking on insulting Mugabe.
This is the darkest time for Zimbabwean democracy, as it is very dangerous for a nation to be without a strong opposition.
Power corrupts, and absolute power corrupts absolutely.
There is nothing more seductive than power.
Thus, no matter how much people love the new dispensation - without a viable opposition, there is a huge temptation for the Mnangagwa leadership to lay back and resort to the usual ZANU PF business of looting and power-struggles, without a care for the people.
That is how the once great heroic liberators ZANU PF became corrupted in the 1980s - after the unity accord with PF ZAPU - as there was no viable opposition left in the country.
The signs are very ominous that Zimbabwe is about to witness the repeat of the 1980's de facto one party state scenario - with everything that came with that.
It is déjà vu all over again!
The opposition seriously let the people of Zimbabwe down, and will have to urgently re-invent itself, if it still harbours any hopes of doing well in next year's elections - as it is now, ZANU PF is destined for a resounding victory.
Tendai Ruben Mbofana is a social justice activist, writer, author, and speaker. He is available should you invite him to speak at any gathering or any event. Please call/WhatsApp: +263782283975, or email: zimjustice@gmail.com. Please also 'Like' the ZimJustice page on Facebook.
Source - Tendai Ruben Mbofana
All articles and letters published on Bulawayo24 have been independently written by members of Bulawayo24's community. The views of users published on Bulawayo24 are therefore their own and do not necessarily represent the views of Bulawayo24. Bulawayo24 editors also reserve the right to edit or delete any and all comments received.