Opinion / Columnist
Mnangagwa's legitimacy is threadbare because of the coup - must redouble demands for free election
01 Dec 2017 at 06:36hrs |
Views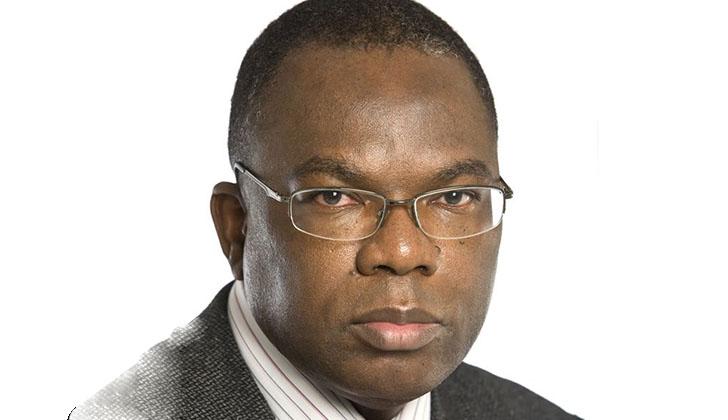 It is important to understand that Zimbabweans are the poorest nation on earth today NOT because of some natural disaster like the 2010 earthquake in Haiti or because the country has just emerged from a devastating war like WW2 that left most of Europe and beyond in ruins. We are the poorest nation, with 72.3% of our people living on US$ 1.00 or less a day, because of 37 years of gross mismanagement and rampant corruption. 37 years of tyrannical rule has stripped us of our freedoms, human rights, dreams and our very humanity, we are like a chicken with all its feathers plucked away leaving it skin undressed.
The tragic human misery in Zimbabwe is a man-made one brought about by 37 years of corrupt and tyrannical Zanu PF dictatorship!
There is very little man can do to stop a natural disaster like an earthquake other than build structures designed to withstand earthquake or else avoid living in earthquake prone areas. It is within the powers of you and me, ordinary mortals to solve all man-made problems. There is no denying that Zimbabweans have had many, many golden opportunities to stop Mugabe establishing the one-party cum one-man Zanu PF dictatorship before it even took root and, once, established to dismantle it. We have wasted each and everyone of these opportunities and, until we finally do something to end the dictatorship, we will continue to suffer in dumb anguish!
The 2008 to 2013 GNU, for example, presented the nation with many golden opportunities to end the Zanu PF dictatorship; all Morgan Tsvangirai and his MDC friends had to do then was implement the democratic reforms designed to dismantle the dictatorship. They failed to get even one reform implemented in five years. Mugabe and his cronies took full advantage of the breath-taking incompetent of MDC leaders; the tyrant rigged the July 2013 elections to get into power with all the regime's dictatorial powers of pre-GNU!
Whenever the devil's imp closes a door to imprison mankind; somewhere, the Lord opens a window to help those who wish to escape. The savage dog-eat dog Zanu PF factional war to decide who was going to succeed the aging and sick dictator, Robert Mugabe, has weakened the regime and created a chance for us to force it to accept democratic change.
As the dust of the last and decisive Zanu PF factional clash settle, it does not look like the people's democratic reform agenda ever see the light of day.
Whilst many people were over the moon with joy when Robert Mugabe was finally forced to resign they joy was misguided since the Zanu PF dictatorship itself was still in power. The demise of the dictator Robert Mugabe was not necessarily the end of the corrupt and tyrannical Zanu PF rule especially when all that happened was a surgical removal of one dictator to replace him with another in the name of Emmerson Dambudzo Mnangagwa alias Ngwena or Crocodile!
The coup, according to General Chiwenga, the ringleader, was about removing "criminal elements around President Mugabe who had seized power and threatened the country's revolutionary gains". He even code named the coup "Operation Restore Legacy". All bull!
The coup was about stopping Grace Mugabe and her G40 faction inheriting the Zanu PF dictatorship and to restore the political supremacy of the dictatorship under the leadership of Chiwenga, Mutsvangwa, Mnangagwa, etc.
If the people of Zimbabwe had their thinking caps on (alas many do not even know what a thinking cap is because they have never had one) then on 18 November 2017 they would have marched to a different drum beat to that Chiwenga and Mutsvangwa's thugs marched. Where war veterans marched north the people would have marched south.
Chiwenga's "Operation Restore Legacy" is about re-energizing the Zanu PF dictatorship. The people's Operation Restore Democracy agenda is about destroying the dictatorship. The people should have never allowed Mugabe to establish the dictatorship in the first place and now they must make sure it is totally destroyed.
Since his swearing in as the new President, Mnangagwa and his Zanu PF thugs have been on an all-out charm offensive to win back the people's trust and political support. They are the same individuals who have masterminded and executed the looting, vote rigging, the brutal political repression, etc. all these last 37 years. They are working frantically to cover the past under a thick layer of "new era" whitewash. "Let bygone be bygone," argued President Mnangagwa!
If President Mnangagwa & co. were serious about seeking a "new democratic era", the least they can do is implement the democratic reforms. The regime's charm offensive does not include giving up its carte blanche draconian powers to rig elections. The all-out charm offensive is to take the sting out of the pressure to implement the reform at a time when Mnangagwa, Chiwenga and the rest are still licking their wounds from the Zanu PF implosion and the military coup.
President Mnangagwa has no intention of making sure next year's elections are free, fair and credible because it is not in the DNA of Zanu PF to hold free and fair elections. Operation Restore Legacy was about restoring the Zanu PF dictatorship complete with its power to rig elections.
President Mnangagwa will rig next year's elections but will go the extra mile to hide the evidence. We have a real chance of forcing Zanu PF to implement the democratic reforms but we must keep our eyes firmly fixed on reforms. We must go the extra mile to uncover the vote rigging evidence.
We demand free, fair and credible elections and must not give an inch! Next year's elections must judged a sham if there is no verified voters' roll as required by law. We want a free media giving equal coverage of opposing points of view. All political parties must declare the sources of funds and audited expenditure to end the culture of looting national resources for selfish party political advantage, etc.
The Zanu PF dictatorship is still smarting from the mauling from the dog-eat-dog factional fighting. The recent military coup meaning Mnangagwa's legitimacy is threadbare, he would not want to be seen to be breaking any laws, if he can help it. There is certainly a golden opportunity to force through meaningful democratic changes and we must not waste it as happened during the last GNU brought!
Source - zsdemocrats.blogspot.co.uk
All articles and letters published on Bulawayo24 have been independently written by members of Bulawayo24's community. The views of users published on Bulawayo24 are therefore their own and do not necessarily represent the views of Bulawayo24. Bulawayo24 editors also reserve the right to edit or delete any and all comments received.