Opinion / Columnist
Shadowy corridors of Zimbabwean politics
14 Dec 2017 at 06:23hrs |
Views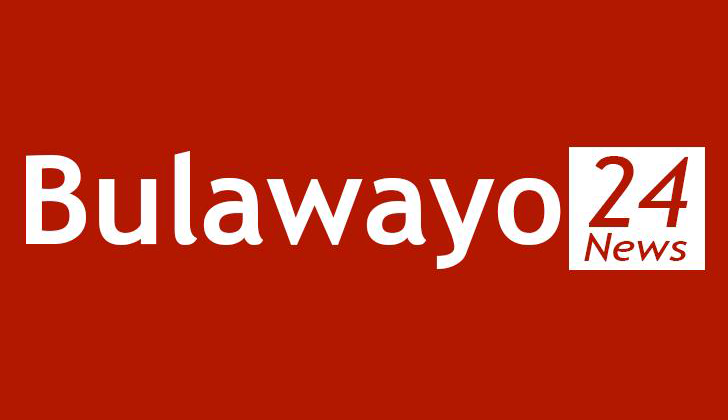 All is in the hands of the junta government to decide!
Following the Team Lacoste Coup d'état in November 2017, the continued relevance of Zimbabwean opposition political parties and their key alliances has entered a continuous road of uncertainties as their traditional political survival strategies have become open for capture by the junta government. Unless there is a swift and drastic reform of politicking strategy and approaches, the opposition fraternity is headed to a foreseeable 'no-through-road'. Same applies to Team Lacoste government. It has been left with one survival option, to capture few or all of the four pillars that compose opposition solidity or await an assured end of the honeymoon. All is in the hands of the junta government to decide.
Among many actual and impending feasibility challenges, I will discuss four most important ones that have the possibility of giving the junta actual power to liquidate opposition.
First and most important is an appeal to poverty-stricken masses in Zimbabwe who happen to occupy the largest share of voting citizens. It should be noted that opposition parties have been using development rhetoric that leaves poor people with a firm belief that ZANU-PF is responsible for their poverty and hopes of a better tomorrow after voting against ZANU-PF. Now that Team Lacoste government has been given a golden opportunity to prove that it was Mugabe and 'criminals around him' who caused suffering of the masses not necessarily against Team Lacoste, capturing this opportunity and making observable socio-economic deliverables to the masses will sanitize ZANU-PF to the detriment of opposition parties.
It is a matter of hijacking the opposition's 'blame-it-on-Mugabe' rhetoric and re-statement of their promises and channel that glory and thanksgiving electorate support to ZANU-PF. In this regard, the opposition has to keep fingers crossed lest they lose a very important arsenal. The masses need bread on the table; they are ready to fall for anyone who promises to deliver and fall worse for those who deliver. A junta government that fails to see this does so to its own peril. There are real-life incidents where junta governments have been victims of counter-coup d'états and civil wars because of failure to address these issues.
Secondly, opposition political parties have enjoyed international support and/or sympathies particularly from the West and this has been a fibre in their politicking stamina.
The alliance between the West and mainstream opposition rests in a trinity of interlinked demands and assurances:
(i) assured avenues to pursue and protect Western economic interests in Zimbabwe;
(ii) demand for the promotion of Western political ideals to make life worthwhile for Westerners and allies representing Western interests in Zimbabwe;
(iii) promises of job creation and/or 'trickledown development' benefits for the masses resulting from Western involvement in economic activities in Zimbabwe and donor funding for party campaign.
This trinity of wants and assurances has solidified opposition politics in Zimbabwe, shacking one or all of them will cause untold miseries for the opposition that has been sustained by this relationship. It will mean the end of funding and political support. The fact that those Western allies and their conduits in Africa have failed to denounce the junta and shown willingness to do deals with it is a daring surety that the junta is currently at a position to capture Western allies from mainstream opposition and harvest all benefits attached thereto.
Thirdly, opposition parties have attracted more support by promising economic recovery and good governance. This involves promises to uproot corruption, promote and protect human rights and stabilize the economy. This is surely appealing to the business community, jobless youth bulge, and will be investors. Supporting opposition parties that create this sense of hope is certain but most probable to those who prove to deliver one or all of these aspirations. Now that the junta paddles a 'restore legacy' agenda, it is thinkable that if the economic recovery is seen to be in motion, human rights respected and corruption dealt with decisively, traditional and prospective opposition electorate will be captured. This is another nightmare for the opposition.
Lastly, contested electoral politics have been another source of opposition sanitization and motivation in the eyes of the masses that vote against ZANU-PF. There has been a stern belief and/or sensation and political rhetoric that the mainstream opposition always wins elections which are unfortunately rigged by ZANU-PF. This has made people think that pinning their hopes on the mainstream opposition is not wasting time investing in assured political failures.
The junta already seems to occupy Robert Mugabe's ready-to-be-blamed post-election office. If the junta levels the electoral environment to make people believe and trust the electoral management bodies, feel the sense of fairness in access to state media for campaign purposes and observe the impartial conduct of security services in the run-up to elections, then the blame rhetoric to sanitize the opposition in the event of an electoral defeat will crumble. The future of opposition parties will look bleaker in the post-election period and membership defections to will be assured.
In conclusion, the viability of Zimbabwean opposition politics is in the hands of the current junta government and so is the longevity of Team Lacoste rule. The conduct of President ED Mnangagwa's administration, policy choices and survival strategies from now onwards will declare life or death to the mainstream opposition or to the junta itself. If the junta fails to capture these four key tenets of opposition politics, it will be left with one option; that of assuming a full-fledged despotic military regime format that relies on all forms of repression, electoral fraud and intimidation to remain in power. This sole alternative will definitely send the junta to an assured early grave through a counter-coup d'état or civil war.
Bekezela Gumbo is a Centre for Africa Studies PhD student at the University of the Free State (South Africa). His current research interests include conflict resolution through institutional reforms, political transition and enhancement of socio-economic development in Sub-Saharan Africa. He taught at the department of political and administrative studies at the University of Zimbabwe where he studied. Currently, he serves as Principal Researcher at the Zimbabwe Democracy Institute – a political economy think-tank in Zimbabwe.
Source - Bekezela Gumbo
All articles and letters published on Bulawayo24 have been independently written by members of Bulawayo24's community. The views of users published on Bulawayo24 are therefore their own and do not necessarily represent the views of Bulawayo24. Bulawayo24 editors also reserve the right to edit or delete any and all comments received.