Opinion / Columnist
Bindura University should not become the citadel of Ccorruption
16 Dec 2017 at 05:49hrs |
Views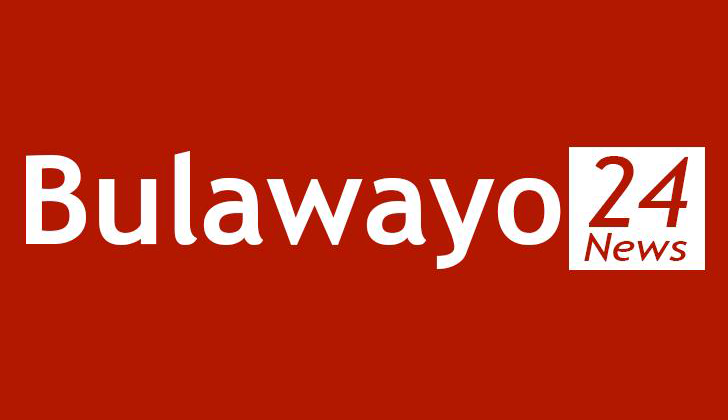 As part of the current corruption busting campaigns and in light of the efforts being embarked on by the new government, I feel obliged to play a part in aiding the government's cause, albeit, in a very miniscule way. My focus will be on the nefarious activities of the Bindura University of Science Education's Vice Chancellor which were being swept under the carpet by the erstwhile Minister of Higher Education and by extension the then Chancellor.

Some of the reprehensive actions of the Vice Chancellor include and by no means are limited to: single-handedly appointing his wife to masquerade as a full time member of staff in a part-time programme which previously was being run on a block release basis but has since been advertised as a weekend and public holidays only-run programme; the buying of a piece of property upon which he constructed a library in the light-industrial area (of all places for a location of a library) of Bindura Municipality without due State Procurement Board's approval (with the approval only being sought and strangely granted after the stand had already been bought) yet the University already had acquired a massive tract of land upon which to build such a structure before this Vice Chancellor joined the University; use of two cars (a top of the range Mercedes Benz E350 and a top end Mazda BT-50) when he is only entitled to one vehicle with the Benz having cost more than USD 120 000 (one hundred and twenty thousand dollars); abuse of block release programmes' funds which has culminated in the lecturers in the programmes not being paid as the Vice Chancellor came up with an eccentric scheme (which is being contested legally by at least 25 lecturers) of refusing to pay these lecturers dubbed a workload formula; the purchase of five houses in Bindura Town without either the State Procurement Board' or University Council's approval; the hiring of his friends such as a Mr Dhlamini as a Special Projects Director who was brought to the institution courtesy of a lie peddled by this Vice Chancellor which said that the former was seconded to the University by the University of Zimbabwe among others, when government had frozen the recruitment of staff; the continued misuse of resources as they are spent on futile attempts at sprucing up his unredeemable image through the buying of bogus awards locally and regionally using University funds, the latest of which being the one he bought from Mauritius last week which is likely to be splashed in the forthcoming Sunday Mail newspaper, again at the University's expense; the ever mounting court cases since this man was, unfortunately for those who have had the misfortune of working under him, after he was hand-picked to head the institution by his late relative, Dr Stan Mudenge, which include cases to do with unfair dismissals of staff or unfair terminations of employment contracts of, for instance, the immediate past registrar; the recent attachment of a bus and two vehicles due to a tenacious disregard of the law on the part of this Vice Chancellor; the promotion of personnel without following laid down standard procedures with examples being that of a Dr Dennis Maravanyika to Senior Lectureship who only has or had two publications to his name at the time of his promotion, ( the same gentleman is the Coordinator of the part-time programme where the Vice Chancellor's wife together with another gentleman draw full-time salaries while doing part-time intermittent work) despite the fact that the promotion tool this Vice Chancellor instituted says a Lecturer must have published at least eight papers to be considered for appointment at the Senior Lecturer grade; the promotion of a Mr Tino Gatawa from employment grade 7 to employment grade 4 without following established procedures; investment and subsequent loss of USD 500 000 (five hundred thousand dollars) with Tetrad without following laid down investment procedures at a time when his nephew was a Trainee Dealer at Tetrad who was subsequently promoted as a result of this huge investment.

As they say as far as that money is concerned all the money became is history and a story when not too long after this "investment" Tetrad closed its doors; the continued verbal and psychological abuse of staff through the institution of weirdly obstinate revolting systems that are meant to demean the University's staff.

The above should have been more than sufficient to trigger corrective action from the former Minister had he earnestly wanted to act on these immoral behaviours, but did it? Resoundingly no!



Before all the above was splashed in the public domain, this Vice Chancellor had also topped the list of Vice Chancellors' salaries which was published in the Herald newspaper when the former President had insincerely allowed a bit of space to the airing of the corrupt activities of his appointees during the PSMAS boss inspired salary gate scandals' phase. Despite the fact that even though that figure which topped the rest could have been a gross understatement which was published to cover up the dirty tracks of this incompetent yet corrupt individual. Was anything ever done then? No! There have also been reports on the Vice Chancellor drawing a lot of non-contractual benefits which the Ministry was aware of and was not acting on. Such things as a multitude of unnecessary and unsanctioned trips, outrageous telephone bills, even household furniture and effects such as sofas and gym equipment were bought using University funds, hence State funds.

In less than six years the man has "managed" to construct two mansions in leafy suburbs, one in Bulawayo and another in Mount Pleasant Heights (Harare) while concurrently affording to send his daughter to University in Australia while the other kids are enrolled at very expensive schools in Harare without any known viable business apart from the measly dogs that he breeds at the University allocated house that he lives in yet he is busy evicting others from University houses. So, how does one manage to build two houses in six years when they have failed to build even a single one for more than four times that period of time simply because they are now on an ordinary Vice Chancellor's salary while sending their kid to Aussie for a first degree? If the University fees are being paid by the University, surely this would be a deemed benefit and the appropriate portion of such benefit should be taxed at the hands of the taxpayer. Is he paying taxes on those deemed benefits? To the daughter in Australia, I say, young lady enjoy the proceeds of your father's actions while they last and as you do so always remember that we the ones who have sweated in the Block Release programmes have not been paid our dues by your father and perhaps what you are enjoying are products of our sweat, and not your father's!

I am heartened by the abrupt action taken by the new Minister of Higher Education towards eradicating rampant corruption as evidenced by the placing on forced leave of the senior members of staff at ZIMDEF. If only the same Minister could do the same for Bindura University!
Mupositora Warwadziwa II





Source - Kudakwashe Ncube

All articles and letters published on Bulawayo24 have been independently written by members of Bulawayo24's community. The views of users published on Bulawayo24 are therefore their own and do not necessarily represent the views of Bulawayo24. Bulawayo24 editors also reserve the right to edit or delete any and all comments received.