Opinion / Columnist
It's time to put people before power, says ZUNDE
20 Dec 2017 at 04:47hrs |
Views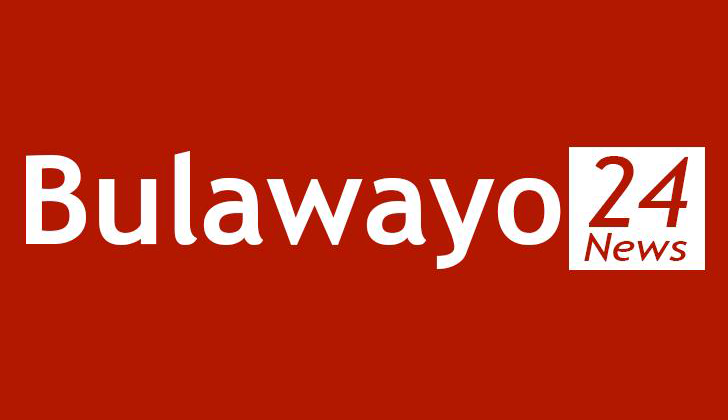 After a promising start at independence, former President Robert Mugabe became hugely unpopular in the 1990s and his popularity plunged even more sharply at the turn of the century. His protracted term in office will forever be remembered for violence, corruption, electoral theft, poor economic policies and disregard for or, at best, selective application of the rule of law.
Ultimately, these crimes and failures gave birth to the "Mugabe must go" mantra, itself devoid of economic and social policy. For the past 17 years, Zimbabweans clamoured for Mugabe's departure from public office. We could not see our country making any progress with him at the helm. We reminded him at every turn that he had failed dismally and must step down for the good of Zimbabwe. He stubbornly ignored this strident national call until eventually our men in the barracks realised that it could be ignored no longer. In what is now called a "clinical operation" in some circles, the generals finally stepped in, forced Mugabe to resign and presented Zimbabwe with a rare opportunity to start afresh, much to the delight of the Zimbabwean masses who flooded the streets in jubilation.
Emmerson Mnangagwa's ascendancy to the presidency was undoubtedly endorsed by the people despite it having all the hallmarks of a coup. That must have jolted him to realise he carries the burden of people's expectations on his shoulders. Mnangagwa's inauguration speech raised people's hopes even more. His recent address to the just ended ZANU PF special congress also sounded progressive, notwithstanding an archaic and unnecessary slogan by the new national chair, Oppah Muchinguri. President Mnangagwa's words and body language suggest that he has a different narrative and vision for Zimbabwe. What remains to be seen is action through implementation, something Mugabe's government failed to do all along. Mugabe's policies were afflicted by a disease which I have decided to call "implementisis", a dismal failure of implementation.
Given the positive intentions projected by Mnangagwa's public pronouncements in the last few weeks, it is probably time for Zimbabweans, despite political affiliation or differences, to support the new President's endeavours in the hope of taking Zimbabwe in a new direction, where serving the people's interests is prioritised.
An inconvenient truth that we cannot ignore is that we would still be stuck with Mugabe today if the military intervention and mass demonstration of November 2017 did not happen. Grace "Marujata" Mugabe would have been elevated at the ZANU PF Congress, turning our country into a disastrous dynasty. Even our neighbours south of the Limpopo have just rejected dynastic politics. We seem to be in that rare moment where we have very little choice but to give President Mnangagwa the benefit of doubt and the chance to prove that he stands on the side of the people where he will do everything in his power to alleviate their suffering. Should this be our moment of madness, for the sake of progress or at least hope, let it be!
As a nation, our focus must now be on people's welfare rather than being preoccupied with power and unnecessary tussles as we have been in the past 20 years. Until now in Zimbabwe, the opposition's key function has been to oppose and expose the sitting government. Its approach was often punctuated with negativity and despondency. But Mugabe has gone and now the opposition must lift its game. It is time for the opposition to present and advocate for sound alternative policies and progressive proposals which the government must not ignore simply because they are coming from the opposition. The opposition should support sound government policies that are pro-people and make good economic sense and should continue to vehemently oppose policies that are regressive and self-serving in order to influence the government to replace or abandon them. That is how democracy works to improve the lives of the people.
Our nation needs to recover from the ruinous policies of the past 37 years as well as the recent turbulence that ushered in the new guard. If we continue to criticise without offering alternative solutions, we will come across as people only interested in power at any cost. Of course there are times when we will disagree, but let us do so respectfully and constructively. There is never a wrong time to do the right thing. If the government starts prioritising the livelihoods of ordinary Zimbabweans and aggressively deals with lawlessness, corruption and violence, they will be taking steps in the right direction.
President Mnangagwa has two choices: to fight for and build his own legacy as the man who ended tyranny, or to perpetuate Mugabe's legacy. Let us give him a chance to write his own script if it is for the people's benefit. When we welcomed him as the new President, we challenged him to establish good governance and the rule of law, and implement the new Constitution in full; as well as to combat and eliminate corruption, put in place sound policies that will attract investment that creates jobs, release political prisoners and grant amnesty to those who were exiled by Mugabe's regime.
While we have expressed some reservations with the composition of his cabinet, in all fairness, there is as yet no evidence that the cabinet is failing to deliver. It is still early days. Instead of being too judgmental, at times driven by nothing but speculation, let us wait and see what they are going to do from now on. This is not to say the opposition can afford to be complacent. If anything, this is the time to be even more organised and more vigilant than in the past. That is what sustains a healthy multi-party democracy. There is a lot more to being an effective opposition than just taking potshots at the government.
Moses Chamboko is an unwavering pro-democracy activist and Secretary General of ZUNDE. He can be contacted at chambokom@gmail.com. 
www.zunde.org
Source - Moses Chamboko
All articles and letters published on Bulawayo24 have been independently written by members of Bulawayo24's community. The views of users published on Bulawayo24 are therefore their own and do not necessarily represent the views of Bulawayo24. Bulawayo24 editors also reserve the right to edit or delete any and all comments received.