Opinion / Columnist
A visit to my motherland
09 Jan 2018 at 11:10hrs |
Views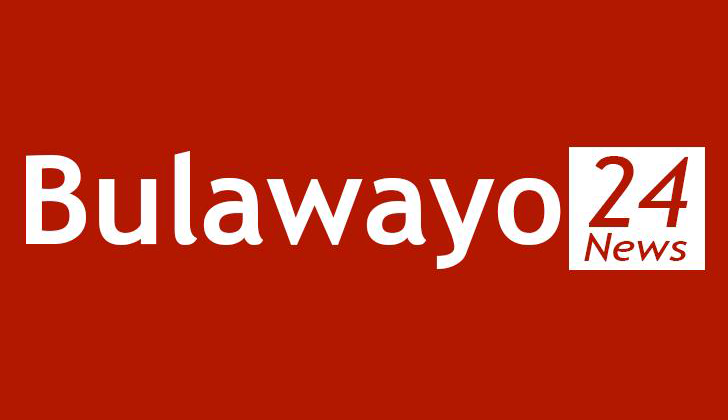 It was on a sunny Saturday morning 23 December 2017.I was travelling from Pretoria South Africa hearding to Harare Zimbabwe. The N1 freeway was so busy with traffic as Zimbabweans were travelling back home for Chrsitmas holiday to see their beloved ones and secondly to actually witness the demise of the former President Robert Mugabe.
Travelling to Zimbabwe a beautiful nation was such a very great experience. With her mountains, springs, open veld, savannah grass and rugged bush, Zimbabwe is such a wonderful country with great and resilient people.
After I have done the clearance at Beitbridge border post around two o'clock in the morning, we travelled about 25km along the Harare/ Beitbridge road and we were stopped by police officers manning a road block. Another police officer walked towards the driver and asked for a driver's licence and he was shown , the he gave us a coy smile and told us to proceed.
It was chilly the whole night with little breeze and showers just as we approached the Zvishavane turn off in Masvingo. I admired the kind of the weather which gave all the life to the serenity of the Masvingo province.
Traffic flow was smooth and all was well, until we arrived in the early hours of Sunday morning. At Mutangadura along the highway we approached a police check point comprising of the Vehicle Inspectorate team. They both flagged us to proceed. I couldn't believe my eyes to witness only two police check points from Beitbridge to Harare. It was so refreshing considering the previous years during the festive season where one could see a police road block every five kilometers.
Things have drastically improved especially the deployment and conduct of the police force on our roads. They have really reformed and must keep up the standards of such kind of policing. All hope is not lost and is still there to build a great nation.
However there are still grey areas which need a lot of attention for the country to move forward. The country is not the same country anymore. Some city buildings are showing signs of delapidating and rubbish is strewn all over. During such a festive season, there was no cash and I witnessed long winding queues from the banking halls. People have to endure tge scorching heat waiting to make some withdrawals.
Cash is so scarce and people are pushed to transact electronically as there are no any other options. Alternatively such a transaction has its own challenges especially in the rural and remote areas , where such services are poorly available. Prices of basic commodities are skyrocketing , unemployment is still major problem as more vendors have invaded some streets selling their wares and basic commodities like cooking oil and soap along Robert Mugabe road.
The streets are still dirty including the running water from the taps. Water shortages are so prevalent.
Contrary to that politicians continue to dress in designer suits and drive expensive cars. What Zimbabwe needs is a return to nomalcy and democratic rule. Corruption and greediness should be a thing of the past. Ministers and top government officials must declare their assets before running an office. At this stage we need fair reporting from the office of the government and not the that some people want us to return to by peddling propaganda. We can do better and stop being propagandistic and concerntrate on building the nation. Our people have suffered long enough from misrule and for anyone who thinks Mugabe alone ruined the country.
Dealing with corruption must not be a factional fight as we are sadly witnessing. We have past atrocities that have to be investigated. We demand. There are fundamental issues which need to be addressed.
There are things like scrapping the SI 64 to arrest price hikes which are going out of control. The scrapping of this statutory instrument will allow competition and allow cheaper goods to come in.There is need to allow the use and trading of the rand reverting to a currency system backed by banks.
Our roads are just in bad state both major ones and feeder roads. The Harare - Beitbridge road has become a death trap and the construction of this Highway should be a priority and work should start in earnest.
President Mnangagwa needs all the support from this current political discourse.
Zimbabwe ever a believer in the axiom "overpromise and underdeliver"? If we do not demand change politicians will take us for a ride and do whatever they want.
A very good example is the way Saviour Kasukuwere, Professor Jonathan Moyo and Ignatius Chombo just to mention a few. They advanced their self interests and forgot that they have people who also wanted a fair share of that small cake. They did a diservice to the nation. We must interrogate thier works without fear and put them to task. Their duty is to listen and pay attention. We cannot be glad to see them milk throughout the clock while we suffer. Reforms must be done as of yesterday.
To quote Dr King: "We are now faced with the fact that tomorrow is today. We are confronted with the fierce urgency of now. In this unfolding conundrum of life and history, there "is" such a thing as being too late.
Contacts
Facebook - Leonard Koni
Whatsapp - +27747402042
Twitter - @leokoni
Email - konileonard606@gmail.com
Source - Leonard Koni
All articles and letters published on Bulawayo24 have been independently written by members of Bulawayo24's community. The views of users published on Bulawayo24 are therefore their own and do not necessarily represent the views of Bulawayo24. Bulawayo24 editors also reserve the right to edit or delete any and all comments received.