Opinion / Columnist
Democracy demands E Roosevelt's 'great minds'" and not Zimbabwe's Lewis Carroll's Dodos
09 Jan 2018 at 22:20hrs |
Views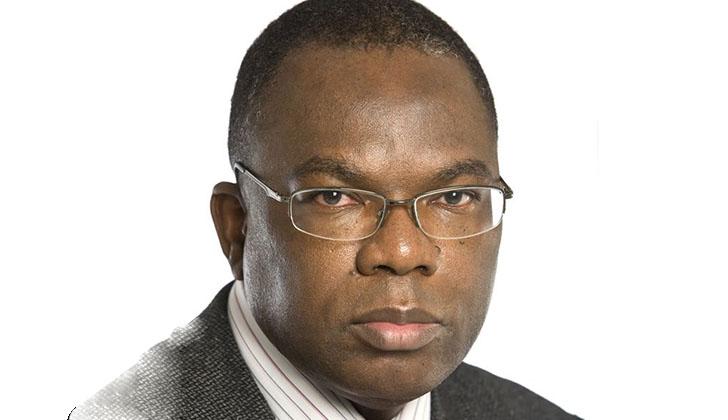 It was the wife of US President Roosevelt, Eleanor who said, "Great minds discuss ideas; average minds discuss events; small minds discuss people."
Zimbabwe is in a political and economic mess today because most of our people have not even reached the "small minds" level, they are still stuck in the minion minds level graphically portrayed by characters in Lewis Carroll's Alice in Wonderland characters where reason has been thrown out of the window and chaos reigns supreme. Where you can be hero one minute and it is "off with his head" the next for no discernible reason other than that, before, you were standing up and now you are sitting down!
"Each time this Wilbert Mukori guy writes he screams about MDC's failure to implement democratic reforms during the GNU, on the while sipping whiskey in foreign lands," wrote one commentator going by the name Fox. (Appropriately named for Carroll's animal characters.)
"I don't know why he is so mad about those reforms. Maybe he was promised something, a wife or something. His obsession with so called reforms is just surprising. He must understand the political environment in which the MDCT was operating relative to ZANU PF and Mugabe's belligerence. But alas, he is blind to all that.
"He doesn't realize that the new constitution is a product of the GNU, together with many other seemingly less important but consequential reforms implemented during the GNU."
I will just pick four things to characteristic of the irrational mind of our Fox:
a) Even with the benefit of hindsight Fox still fails to understand that the primary purpose of the GNU was to implement the democratic reforms designed to stop Zanu PF rigging the elections as happened in 2008. Zanu PF went on to rig the 2013 elections precisely because not even one of the reforms were implemented. Understand that then you will also understand why the whole nation, not just a few individuals, must be obsessed about implementing reforms because nothing of any substance will ever be accomplished without first implementing the reforms.
b) One would think that Fox would have finally made up his/her mind by now on whether MDC leaders carried out whatever tasks they were asked to do during the GNU. Sadly, the fog in the Fox's mind is clearly a permanent fixture. He/she complains of Mugabe's belligerence in one breath and is praising the new constitution in the next.
c) The people of Zimbabwe voted YES to approve the new constitution on the back of Tsvangirai and the other MDC leaders' promise that it will deliver free, fair and credible elections. The test of the pudding is in the eating; the nation had diarrhoea, food poisoning, etc. The new constitution was "dictated by Mugabe" as the Zanu PF MP, Paul Mangwana, on the parliamentary committee tasked to write the new constitution boasted after the referendum. The majority of the populous had voted to approve the new constitution on the strength of Tsvangirai's foolish assurance without even reading the document for themselves.
d) Fox is one of those Zimbabweans who have developed a distinct dislike of any Zimbabwean in "foreign lands"; in typical Alice in Wonderland chop logic only Zimbabweans in the country talk sense those who left the country talk nonsense. The nation welcomes diaspora dollar, indeed many, many more people will be suffering was it not for the billions of dollars keeping the economy ticking; but not diaspora idea and diaspora vote!
"VP Chiwenga is a true hero of our time," piped in Tinotenda Musodza in a Bulawayo 24 report. "He has managed to retire dictators by paying them a visit at their homes. VP Chiwenga visited Mugabe who was refusing to retire despite him being physically and mentally disabled. Mugabe retired and the whole of Zimbabwe exploded with joy.
"Day before yesterday VP Chiwenga visited another dictator Morgan Tsvangirai who has refused to resign despite his deteriorating health condition."
Here are two Lewis Carroll's character foolishness in Musodza's statement:
1) Mugabe managed to stay in power for the 37 years because the Joint Operation Command, a shadowy Junta comprising the top brass in the security services including Chiwenga and all the generals involved in the November 2017 coup headed by Mugabe and Mnangagwa, masterminded and executed all the vote rigging, brutal political repression, coups and the wholesale looting to raise the cash to bankroll Zanu PF's dictatorial rule. The Junta stage the November coup to remove Mugabe only because he was had initiated a process to boot the other Junta members out of power and hand over to his wife and her G40 faction.
The coup was to stop Mugabe booting out the Junta members out of power and nothing to do with rescuing the nation from Mugabe. The Zanu PF dictatorship of which Chiwenga and Mnangagwa were linchpins, did not end with Mugabe's demise, all what happened is the figure head changed.
So, why should the nation be thankful to Mnangagwa and Chiwenga for removing the dictator, they had imposed on the nation, and only to replace him with another dictator?
2) Mnangagwa and Chiwenga know that the coup, even to remove a seasoned murderous tyrant like Mugabe, is a treasonous act and it only confirmed what people already know – that Zanu PF is a party of lawless thugs. The Mnangagwa regime is illegitimate and one way for it to gain legitimacy is for it to hold free, fair and credible elections. This is proving a bridge too far for Mnangagwa and company given they are used to rigging elections. The regime has been promising free elections and yet has not implemented even one democratic reform.
As we already know Zanu PF is a party of corrupt, vote rigging, coup staging and murderous thugs; they are not going to risk losing power in free and fair elections. They will never hold free and fair elections because it is not in their thug DNA to hold free elections.
Mnangagwa and his cabal will not implement even one reform what they are hoping the goodwill generated by the removal of Mugabe will last long enough for the populous to vote for Zanu PF without the need for the usual blatant vote rigging much less the harassment, beatings, etc. The regime's failure to implement any meaningful reforms will be the stack reminder to the naïve and gullible voters that the Zanu PF dictatorship is alive and thriving.
This year, Zimbabwe is going to hold elections; the elections are nothing like the democratic elections held in many other countries. Our elections are comparable to like Lewis Carroll's caucus-race, only worse!
"First it (Dodo) marked out a race-course, in a sort of circle, ('the exact shape doesn't matter,' it said,) and then all the party (contestants) were placed along the course, here and there," was Carroll's description of the caucus-race.
"There was no 'One, two, three, and away,' but they began running when they liked, and left off when they liked, so that it was not easy to know when the race was over.
"However, when they had been running half an hour or so, and were quite dry again, the Dodo suddenly called out 'The race is over!' and they all crowded round it, panting, and asking, 'But who has won?'"
"At last the Dodo said, 'everybody has won, and all must have prizes.'"
Zimbabwe's rat-race elections there are no verified voters' roll, opposition supporters arbitrarily denied the vote, Zanu PF supporters allowed to cast multiple votes, opposition members are harassed, beaten or worse, etc., etc. In the rat-race, only one winner is allowed; Zanu PF!
SADC leaders have warned Zimbabwe's corrupt and incompetent opposition not to contest the flawed 2013 elections without first implementing the democratic reforms designed to stop Zanu PF rigging the vote. "If you go into elections next month, you are going to lose; the elections are done!" they warned just before the July 2013 elections. Tsvangirai and company paid no heed, as we know.
A healthy and functional democracy demands a diligent and wide-awake electorate who understand the national issues of the day, question and cross-examine the prospective leaders before making their selection and will hold the elected leaders to account. That is only possible when a significant number of voters are "great minds" and the great majority consider "average mind" or better on Eleanor Roosevelt's sliding scale.
Zimbabwe is in this hell-on-earth political and economic chaos of our own making because we are a banana-republic, on the opposite side of a healthy and functioning democracy, here chaos reigns. At the very best, we have a select few small-minded voters, the rest are minions, real life characters from Lewis Carroll's Alice in Wonderland!
All articles and letters published on Bulawayo24 have been independently written by members of Bulawayo24's community. The views of users published on Bulawayo24 are therefore their own and do not necessarily represent the views of Bulawayo24. Bulawayo24 editors also reserve the right to edit or delete any and all comments received.