Opinion / Columnist
Tsvangirai didn't plan succession, he fluffed it!
14 Jan 2018 at 08:55hrs |
Views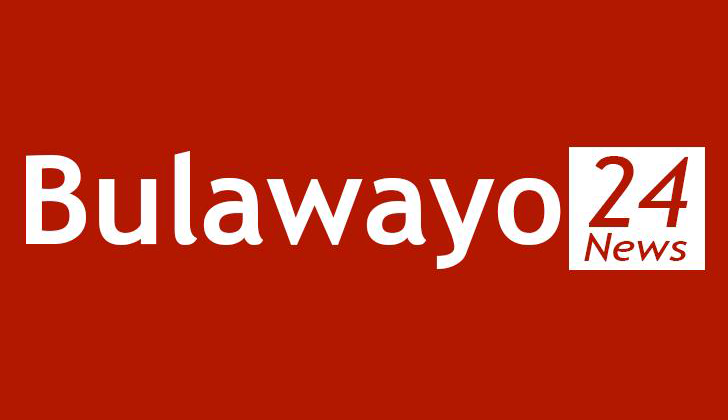 Earlier this week, ailing leader of the opposition MDC-T, Morgan Tsvangirai, issued a "New Year's message" whose biggest take-away was the hint that Tsvangirai was planning on stepping down soon and pave way for a successor.
There is a universal agreement that Tsvangirai, whose frail figure made sad pictures on the occasion of the visit by President Mnangagwa earlier, cannot run any further than his 18 years as president of the former labour-backed party.
His health has deteriorated gravely and he faces the gruelling routines of travel for medical attention in South Africa, which have become as frequent as they are expensive.
And when he issued his statement on Monday, a section of his supporters cheered him for seeking a younger leader and apparently having prudently planned the power matrix in the opposition.
The following paragraphs were widely quoted (and screenshot) and celebrated:
"I am looking at the imminent prospects of us as the older generation leaving the levers of leadership to allow the younger generation to take forward this huge task that we started together so many years ago with our full blessing and support.
"It was therefore not by accident, but by design that when I disclosed to you my health status, I also took a bold step to appoint an additional two Vice Presidents to assist me.
"I have said before, while politicians only think about the next election, true statesmen think about the next generation, for current leaders are only, but caretakers for future generations. We do not have any entitlement to lead, but we have a duty to serve."
If we peel beyond the veneer of sympathy and support for Tsvangirai, one will realise that the quoted statements represent a dishonest, deceptive and quite facetious Morgan Tsvangirai.
Tsvangirai was never a fan of succession nor leadership renewal in his party, whose constitution he had to tinker with 10 years ago to allow him to serve an unlimited number of terms outside the original two-term requirement and "best practice".
He made the open-ended term as opposition leader ostensibly until he could access State power whereupon, hopefully, the two-term limit would apply to him.
Meaning that if the opposition were not to win elections, he would be — at least going by his party's constitution — remain the party leader, forever.
After the 2013 elections, which Tsvangirai lost for the umpteenth time, there were calls for "leadership renewal" by having him step down to allow for another kind of leader. Tsvangirai resisted. That is how the MDC split for the second time under Tsvangirai's watch as Tendai Biti and Elton Mangoma, proponents of the "renewal" movement were excluded from the party, forming their own outfits.
It is ironic that at that time, Elias Mudzuri, one of the two deputy presidents Tsvangirai was to appoint in 2016, had thoughtfully presented a thesis outlining five succession scenarios for the opposition. We all remember the scenario in which he called Tsvangirai to retire and "be the Mandela of the party".
Tsvangirai did not need that renewal push and instead commandeered another split of the opposition.
Lost opportunity
For reasons that are best known to himself, Elias Mudzuri quickly withdrew from his charge for leadership renewal, a prudent call at the time. But Tsvangirai, the party and Mudzuri for that matter, lost a number of opportunities.
Tsvangirai had reached his political ceiling and the only way for him was come down crashing to the ground.
Which Tsvangirai has done in a rather slow, painful and sad manner.
We understand that if he had retired at the time Tsvangirai was entitled to a beautiful package comprising some cool $10 million payout and would accrue other emoluments including at global speaking events where he would pose as some elderly statesman.
Tsvangirai, ever so thin on advice, reportedly spurned the offer. He wanted the ultimate prize of becoming President of the Republic, and this elusive dream is coming at a huge cost.
If he had taken that money and run away, Tsvangirai would have been in a much better station in life, not least health-wise.
No, he was not selling out: he would actually strengthen the party diplomatically and even channel some funds — which are now elusive — to his party through his global networks. His stepping down circa 2013 would have allowed the electorate to acquaint with a new leader who would have the advantage of Tsvangirai's blessings.
That leader, by now, would have been visible and strong out of their own currency and the support lent by the godfather/Mandela of the party, Tsvangirai.
This would have been a whole new proposition to Zimbabwe's body politic. Tsvangirai did not think of this. He thought about himself. He did not consider grooming Mudzuri for leadership at a crucial time. Now Tsvangirai is losing out, as is Mudzuri, a man who could have mustered some decent electoral support. It is absolute nonsense for Tsvangirai to claim that the belated elevation of Mudzuri was a well-thought out succession move. If anything, his decision, on the whole, of adding Mudzuri and Nelson Chamisa as two more Vice Presidents to Thokozani Khupe, complicated the succession equation in the party as the pair did not come from the people via elections.
Only Khupe was elected and this has opened the party to fights along ethnic and gender lines.
Those that were applauding Tsvangirai's quoted statements obviously miss this point.
He did not plan succession, he fluffed it.
Messy succession
Now, as we speak, the opposition is on fire and people are tearing each other, trying to position themselves for the takeover of the party.
Tsvangirai favours Nelson Chamisa and has been trying to prop him up, quite late into the game.
Thokozani Khupe is angling for the position, riding on regional and gender platforms. She is also the only elected VP.
Mudzuri is the neutral's preference, perhaps a compromise between the former two.
At face value, Chamisa is the "natural" choice because of his young age, good looks, charisma and perceived appeal even to disinterested groups outside the party, and Tsvangirai is being populist by making Chamisa his pick, as he has increasingly put him in the limelight and sold him to the diplomatic circles. Yet it must be noted Tsvangirai is being dishonest.
He is pushing Chamisa too little too late. He should have started that renewal a long time ago, but actually he is widely believed to have engineered Chamisa's loss to Douglas Mwonzora for the post of secretary general a few years back.
Chamisa is in a weak position, an unelected position, because of Tsvangirai.
Tsvangirai's double standards are actually sickening.
Chamisa's poor unelected position means that he cannot successfully manoeuvre internal processes and structures. That is why his opponents are confident of upsetting the applecart. Chamisa will have little power to stop the deadly internal forces that are ranged against him.
To make it worse, Tsvangirai is virtually out of the party to control proceedings.
He cannot do that
We are sorry to sound so grim.
But that is the reality and Tsvangirai cannot pretend he can influence anything.
It is a free for all.
Capturing Tsvangirai
It gets worse. The contending factions and personalities are now seeking to capture the person of Tsvangirai himself to help their succeesionist cause and this is at least three levels:
For Chamisa and his cohorts such as Luke Tamborinyoka (image) they are trying to use their proximity to the office of the president, of which Luke, a fiercely loyal person to the character of Tsvangirai, is the spokesman. Luke has grown closer to Chamisa lately and the latter has not been a stranger even to the Tamborinyoka family in Domboshava where Luke hails from.
A streak of religion is also tying the two men with Luke having chosen the way of God after a brush with death a few years back.
That makes him a natural ally to Chamisa, who is a Reverend and has mixed his politics with religious piety.
The two men had sought to project their succession manoeuvres through Tsvangirai and Luke's dig at the other "black market" camp, was a show of this arrogance through the capture of Tsvangirai's office of president.
While this is on, the other camp comprising the likes of Obert Gutu, Douglas Mwonzora and Elias Mudzuri is seeking to capture Tsvangirai as an institution. Hence, when Tsvangirai hinted that he would "imminently" leave office for a younger bearer they insisted that he remained the party's Presidential candidate.
This camp insists on due process of choosing leadership at congress because they know they have a stranglehold on the structures and can easily beat opponents, including Chamisa.
This camp will likely benefit from the institutionalism of and in the youth and women's assemblies who are likely to bat for those who insist on due process.
A due process is one that will see elections and the Gutu-Mwonzora-Mudzuri camp will likely emerge victorious, followed by the Khupe faction. The third level of capture of Tsvangirai relates to the use and abuse of his family.
A statement by the Tsvangirai family issued two days ago highlights the extent that the Tsvangirai family has become a factor in succession. There have been rumours that the family was asking him to step down. But when a Collins Tsvangirai issued a statement and signed off rights to speak for the family to Mudzuri, it was a demonstration of family capture.
It will be critical to note that Collins and another Tsvangirai, Manase, are in different camps and both will try to use their influence to settle succession scores.
It is understood that in the statement issued on Thursday, Manase abstained from signing, meaning, at least, that he may yet come up with a statement of his own.
That level degenerates the whole issue into a farce.
Tsvangirai cannot pretend to be in control of this and this really must sober excitable people who claimed that he had planned succession.
This chinhu is uncontrollable now.
A fourth level — let us add that — of the capture of Tsvangirai relates to his personal condition, his poor health and his needs, including and especially those of his lavish wife.
This is interesting because Tsvangirai would need all the money, sympathy and security. This can even come from outside. Tsvangirai's wife, Elizabeth is the avenue through which this capture is being initiated because, at the very basic level, her fears can be preyed upon while she on her own will seek to use her personal friendships within political circles to negotiate certain things the availability of which can be political carrots to force certain behaviour upon her indisposed husband.
Tsvangirai has no control over this, as well.
On the main, succession will unravel, and unravel nasty in the opposition party because Tsvangirai, who wanted to lead forever, did not plan his hierarchy well.
He cannot pretend otherwise now and it is a reality that must be faced by those interested in the dynamics of that party.
The immediate reply to this tragic mistake by Tsvangirai is the opposition loss at the forthcoming elections.
Source - the herald
All articles and letters published on Bulawayo24 have been independently written by members of Bulawayo24's community. The views of users published on Bulawayo24 are therefore their own and do not necessarily represent the views of Bulawayo24. Bulawayo24 editors also reserve the right to edit or delete any and all comments received.