Opinion / Columnist
Challenges that have faced dialogue around Gukurahundi genocide
16 Jan 2018 at 13:35hrs |
Views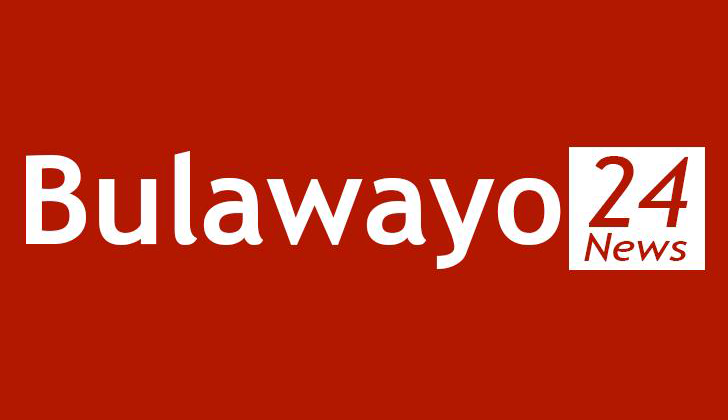 "The creation, arming and dispatching of Gukurahundi to this part of the country was not my role. It was the role of the security committee chaired by Mugabe whose members were Emmarson Munangwagwa, Sydney Sekeramayi and Ernest Kadungure" said Enos Nkala in a public meeting organised by Imbovane Yamahlabezulu in March 1998 [Read more on this from Moto magazine issue number 182].
This I believe was the first high level meeting to discuss in public the gukurahundi genocide. Enos Nkala shared the stage with Minister without portfolio and Zanu PF national chairman Joseph Msika (Was the PF-Zapu vice president up to unity) and Reginald Matshaba-Hove the chairperson of ZImRights. I personally chaired the meeting. It took us not less than two weeks to organise the meeting. Imbovane was never a funded organisation it was an open society made of activists who will meet, contribute their own resources and ask for backup from a few friends to get things done. This I believe made it possible for the organisation to crack on critical issues. Without attached funds it became possible to ignore those within the ranks who were not comfortable with certain activities.
In organising this dialogue the biggest challenge was getting top government officials attending. I was not surprised when after this dialogue we were advised that a directive had been issued that senior Zanu Pf and government officials must not attend Imbovane meetings. Msika was visited three times before the meeting. Twice in an office in the city centre and the other in his Gum tree shop on the outskirts of Bulawayo. I remember when we visiting Msika's place we were driven there by Joshua Malinga who dropped us about 100 metres away saying he does not want Msika to see him. This is how some senior Zanu pf members contributed behind the scene in getting the debate around Gukurahundi openedup. Joseph Msika was generally a heavy smoker but that day he surprised me. He opened a packet of 20 Madison and finished it before we left. The discussion was tense. And we were young we had the energy and we could push. Indeed we pushed until he agreed to attend on one condition that Enos will be there. With Enos it was not as challenging, but he doubted that Msika will turn up, so he said to us call me when Msika arrives at the venue.
We found ourselves in a very difficult situation as both main speakers had given us the same conditions for their attendance. The meeting was to start at 5pm and by 430 the large city hall was full to its capacity. Our main speakers were waiting for our calls. First we called Msika and we told him Nkala was there and ready to start talking. I felt relieved when Msika angrily said wena mfana Nkala cannot speak a head of me I am a senior government minister, stop him. Then we called Nkala who was using a land line and we said Msika has arrived. Likely for us Nkala arrived first. This was the most difficult meeting to manage.
What is important about that meeting up to day is that it opened the discussions about the Five Brigade atrocities in Matebeleland, it really broke the silence. After a lengthy discussion characterised with vulgar language and insults from the members of the public, who felt Nkala was hiding some information and Msika was protecting Mugabe, it was agreed that the government must be lobbied to release the Dumbutshena and Chihambakwe reports and to setup a Truth and Reconciliation Commission on the models of that of South Africa. The late Lupi Mushayakarara summarised the discussions of the meeting and presented the way forward to a big applause. This was after 10 pm, when the meeting was supposed to close at 8pm. I remember one guy who came forward and said to me close the meeting, your time is over, I politely said to him come and announce that, he retreated and disappeared into the crowd.
The outcome of that meeting influenced senior members of Imbovane to participate in the Constitutional Commission of 1999 to 2000. We made sure our members participated in two thematic areas only. The thematic committee on independent commissions chaired by Lupi before she was removed and the thematic committee on levels of government chaired by Dr Themba Dlodlo. An attempt to remove Dlodlo on allegations that he assaulted another commissioner was heavily resisted until the Commission's management gave in. It was clear to us that if meaningful provincial governments are achieved it will be easy to carryout proper hearings on Gukurahundi. Unfortunately we under estimated the influence of MDC and the commercial farmers on campaigning for a No vote.
The discussions on the Gukurahundi never stopped, in fact it got escalated. With senior government officials banned from participating the focus was on the people. Cont Mhlanga formed what was known as Ixhiba le nhloko a platform that discussed various issues affecting Matebeleland then.
I attended some of the discussions in the townships and the dominating topic was that of Gukurahundi. Sometime in 2006 I was approached by small organisation based in Harare called ACPDT (I don't remember well what this abbreviation stand for but I am sure it had something to do with Africa Publishing….). The organisation needed assistance in promoting democracy and good governance in the districts of Matobo and Umzingwane. Those were difficult times both politically and economically. To circumvent some restrictions by law enforcement agents we decided to implement the project through what we called study circles. Members of the communities were asked to form small groups of between 6 and 9 which became a study circle. Group leaders were trained on how to provoke discussions on topical issues. Interesting issues came up from these groups. Thus when it became clear to me that communities are more ready to discuss Gukurahundi than those in the corridors of power. Umzingwane district presented an interesting scenario as wards close to Bulawayo and were not as badly affected by Gukurahundi never wrote about it as an issue that affected their lives. Wards from the mountainous area of the district wrote a lot about Gukurahundi in their stories including the effects of dissidents.
I remember a story of a woman who I ended up visiting to verify its authenticity. The lady said she got married in 1981 and had her first son when the Gukurahundi invasion began in 1984 she was carrying another baby girl. Her homestead is located deep in the mountains of ward11. This area was the home of dissidents up to unity in 1988. According to the lady's story they were not allowed to live the area without a clearance from the so-called dissidents. Every evening these guys will order the husbands out to guard their homes from soldiers and report any suspicious movements, when they slept with the women. During that period two more sons were born. After unity the woman and the husband were blessed with two daughters. This brings the woman's children to six. After the unity accord the husband got employed in Bulawayo and decided to take four of their children to Bulawayo for accessing better schools. Those two (born during dissident era) were left behind and they did not go beyond grade 7. When she engaged me she was saying what do I tell my sons who were left behind by their father and are not educated like their other brother and sisters. This story was told in 2007 during the height of Zanupf madness. When I reflect on these issues I find it strange that people will gather in a hotel and mislead the international community by saying people are afraid to talk about Gukurahundi and other related incidences that affected them. Through those study circles people were able to mention by names those who were killed and injured by either dissidents or soldiers.
Some even mentioned the existence of shallow graves and how these are negatively affecting their social lives. I personally shared that information to what I considered strategic organisations. I am aware that there is an organisation that is still using some of that information in their so-called healing exercise.
Discussions on Gukurahundi has always been taking place since the genocide began. The problem has been our officials and our press both print and electronic. I also remember when as a small group in the early 1990s we met and made submissions objecting to the appointment of Benard Chidzero as the UN Secretary General. We wrote a lot about his role in a government that was involved in killing innocent civilians. Whether that contributed to his failure or not it's not important but what is in issue is that a lot of dialogue on Gukurahundi took place to gather information to be used to lobby different nations and UN systems.
I also remember in 2007 when the old man Mr Silonda visited my office at Esigodini with a delegation which included one woman from an organisation called Umhlahlo. We discussed a lot about the Gukurahundi atrocities. These discussions took place in a government office. People have always spoken and they will continue speaking about it. What is disturbing is that those who are new in the debates start to think it is because of them that the issue is being discussed. The danger of following such an approach is that you do not learn from others' challenges and you are likely to fall into the same trap as they did and proceed to nowhere.
The most formal dialogue on Gukurahundi that directly engaged the highest office in the land took place between 2000 and 2001. Following the adoption of the draft constitution by the government, we quickly re-grouped and formed a committee to engage Mugabe's office on Gukurahundi. As young people we avoided going it alone and decided to involve our seniors and elders in the region. At the same time we avoided involving people with a political limelight. Our expectations were that people were going to vote yes in the referendum, as such it became important to include the three governors of Mat south, Mat north and Midlands. These were Steven Jeqe Nkomo, Welshman Mabhena and July Moyo. Dispite numerous invitations July Moyo never attended our meetings. What confused me is that whenever you spoke to him over the telephone he sounded positive about the issue. Recent developments in Zanu pf and government have given me an answer after so many years of waiting. Everything went well, there was a lot of support for the effort even behind the scene.
Johnson Mnkandla a retired senior magistrate was elected chairperson, Dr Themba Dlodlo became the treasurer and I became the secretary. Mugabe was engaged and tentatively agreed to meet the team. It was reported that Mugabe was pleased because of the inclusion of the chiefs. The chiefs that were part of the committee included Nyangazonke, Charles Bango, Ndondo, Siphoso and Malisa. There was also a Mr Sibanda from midlands who was so dedicated and never missed a meeting, travelling from Gweru. After all groundwork was prepared including on how to engage the communities, the president's office advised us to communicate through John Nkomo's office. Mabhena's office has been central in communicating with Mugabe's office. At first this did not seem to be a problem as Dlodlo could talk to John Nkomo directly. The last formal communication was when Mugabe's office through John Nkomo advised the committee to draft a budget that did not exceed 10 million (ZimDollar). This was a lot of money by then and to me it demonstrated the commitment of government to collect accurate information on the effects of Gukurahundi and use that information to come up with positive solutions. The whole exercise came to a halt when Mabhena was removed as a governor. New players in Zanu pf politics came in, in the likes of Orbert Mpofu, Jonathan Moyo, Jabulani Sibanda and a Siyoka in Gwanda. The Matebeleland's political space was littered with people who prioritised patronage over people's issues. It became difficulty to engage in public on Gukurahundi with the coming in of these new players. Suddenly the police and other security agents started playing an important role in creating a fictitious story that people are afraid to talk about Gukurahundi because they think they will disappear. This was a creation of the security forces to stifle discussions on Gukurahundi. It is unfortunate that we have people who claim to be academics and champions of human rights who have fallen into this trap.
Matebeleland is a very resilient region, when they thought they were done, in came Ibhetshu Likazuu. The differences in the behaviour of the police during Imbovane's meetings and Ibhetshu's public engagement shows a policy shift in government towards the Gukurahundi issue. For example there was never an attempt by police to block Imbovane's meetings, on the other hand there have always been an attempt to stop Ibhetshu's meetings. This can be explained by the loss of control by pure Zapu elements in Zanu. When the new crop of Zanu took over in Matebeleland their ambition to please Mugabe made it difficult for public engagements to take place on Gukurahundi.
In Mat North Obert replaced Mabhena as a governor. In Mat South although Jeqe remained for a while Siyoka as the Zanu pf pronvicial chair took over the running of the governor's office.
Ibhetshu has done well to keep the dialogue forward. I am impressed by their attempt to move forward and bring new ideas into the discussions. The lighting of candles in Bhalagwe and the visit to mass graves in Tsholotsho and Lupane with international media, to me is going beyond what Imbovane and others did.
In conclusion it is important to note that with an Act on peace and reconciliation in place there are many players that will emerge with a lot of money and attempts to re-invent the wheel will be the focus. Lessons learnt so far shows that the problem about resolving past human rights abuses it's not about the victims but about those in power. What is interesting is that the behaviour of the current civil society might make it possible to go nowhere in trying to resolve the Gukurahundi. On the side, there is very little evidence that this government is committed in resolving the Gukurahundi genocide. Whatever the way forward on this issue the starting point should be the release of the findings of Dumbutshena and Chiyambagwe commissions on the Matebeleland atrocities. Government must explain the operations of the Five Brigade, how it related to other military units. The role of other military units in Matebeleland must be explained, the Support Unit, CIO, those on horse backs etc. Some civilian ministries also played a role. For example the ministries of Youth, Women's affairs, Education, Health and Local Government and what was called National Supplies. Their roles need to be known. This will help change mind-set of some government bureaucrats who are still stuck in the past. These ministries are still not comfortable with employing people from this region into senior positions. What are they hiding? Who was providing information that such a headmaster or a nurse had a Zapu back ground? Where are the records about civil servants who either died or disappeared during that period? What happened to their benefits? How were these processed without necessary documents like death certificates or dismissal letters? Is the information about who headed which school and died or disappeared a security issue? Something doesn't add up here, the Gukurahundi issue is bigger than what we have been focussing on.
Ladies and gentlemen bo baba labo mama I rest my case here and wait for the court application on the state to release those critical documents as the most promising step forward.
Dumisani Mpofu. [These are my views if there is a need lets engage on dumisanimofu@yahoo.co.uk or freedom.first.zimbabwe@gmail.com]
Please donate!
If Bulawayo24.com has helped you, please consider
donating
a small sum to help cover the costs of bandwidth. Anything you can provide is appreciated, thanks!
Donate with PayPal
Source - Dumisani Mpofu
All articles and letters published on Bulawayo24 have been independently written by members of Bulawayo24's community. The views of users published on Bulawayo24 are therefore their own and do not necessarily represent the views of Bulawayo24. Bulawayo24 editors also reserve the right to edit or delete any and all comments received.