Opinion / Columnist
'No fighting! No fighting!' twittered ED - 'You sure know how to pickle!' twittered #FL
16 Jan 2018 at 17:59hrs |
Views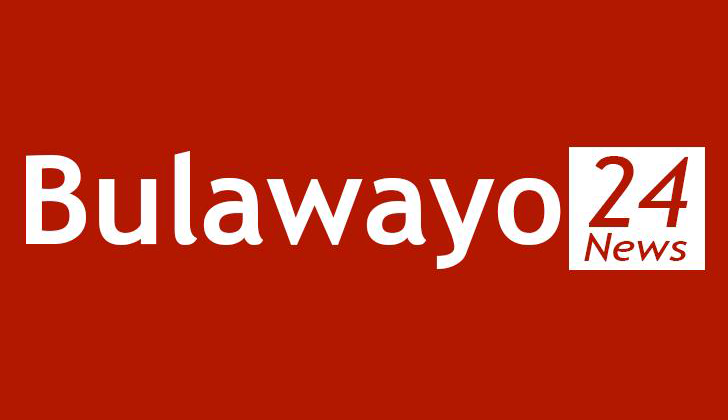 Change is part of life, we are told but there are some things that are as constant and fixed as the Northern Star! Zanu PF's commitment to the idea that its alone is the party that must rule Zimbabwe come rain come sunshine, is one such unchangeable fixture of in Zimbabwe politics.
Robert Mugabe and his Zanu PF thugs wanted post independent Zimbabwe to be a one-party, Zanu PF, state. (Unknown to his naïve fellow comrades, Mugabe wanted a one-man, Mugabe, dictatorship for life. He added "to be succeeded by wife Grace", in the last five years.) When Mugabe and his Zanu PF delegates realised the British were going to impose a multi-party constitution on Zimbabwe during the Lancaster House talks in 1979, they found this totally unacceptable, they walked out. It was a phone call from President Samora Machel of Mozambique warning them that if they walked away, they will not be allowed to wage their gorilla war from his country. They signed on to the multi-party constitution but determined to impose a one-party state at the next opportune moment.
The quarrel with Dr Joshua Nkomo and his PF Zapu, Mugabe and Zanu PF's big obstacle to their one-party state ambition, just a few years after independence was the opportune moment Mugabe had been waiting for. Mugabe's response to the dissident threat posed by military elements in PF Zapu was aimed at not just crashing the rebel elements but at crashing PF Zapu itself. In the end Dr Nkomo was forced to sign the 1987 unity accord with Mugabe in which PF Zapu was to seize to exist as a party and join Zanu PF and Mugabe was named in the accord as the First Secretary and leader of the unified party.
Zanu PF has ruthlessly crashed any opposition parties that have emerged since 1987 under the pretext they were a threat to the nation's new found unity and peace. Mugabe had got what he wanted, a de facto one-party dictatorship. He has systematically undermined the country's democratic institution turning them into Zanu PF departments in all but name, all committed to no-regime-change mantra.
It is true that Mugabe was passionately interested in seeing Zimbabwe prosper; his drive to have Zimbabweans educated and his ruckus "Gutsva ruzhinji!" (mass prosperity!) call were all heartfelt. None of his economic ambition came to much, as we can see with the country in to total economic meltdown with 72.3% living on US$1.00 or less a day. The contrast between the filthy poor majority and the filthy rich Zanu PF ruling elite few is shocking.
VP Constantino Chiwenga, just one of the ruling elite, who until the November coup was the ZDF commander, has an impressive asset portfolio comprising properties, farms, companies, lives in mansion, a fleet of cars, 40 gold watches, etc., etc. Mugabe himself has 14 farms, lives in a US$4 billion mansion, has been going to Singapore for health needs as often as 12 times a year @ US$3 million plus a trip. There reports he has offered to return US$ 5 billion, small change, new found generosity since his forced resignation in November.
Gutsva ruzhinji was doom to fail because it was subordinate to Mugabe's first and only true love absolute power. To ensure unwavering loyalty to him Mugabe devised a patronage system in which he rewarded loyalty to him and his iron grip on power at all cost. He promoted simpletons whom he gave fancy titles but never gave them any real power and authority to do anything in case they should outperform him. It is little wonder his reign has been characterized by the gross mismanagement and rampant corruption. The national economy collapse under this criminal waste of human and material resources and so did gutsva ruzhinji.
Mugabe has kept Emmerson Mnangagwa close to him throughout his 37 years as Zimbabwe's top dog because of the latter's ruthless determination to ensure Zanu PF remains in power at all cost. Early in his rule Mugabe establish the Joint Operation Command (JOC), the shadowy Junta comprising the top brass in the security services headed by Mugabe himself and assisted by Mnangagwa, the enforce. It was Tendai Biti, then Minister of Finance in the GNU, who described JOC as a parallel government complete with its own funding that governed the country. He was right!
JOC made all the important decision which parliament rubber stamped and implemented. The discovery of diamonds in Marange gave the Junta its very own resource of wealth to finance the ruling elite's extravagant lifestyles and bankroll Zanu PF's expensive vote rigging schemes and thuggery that have kept the party in power.
"Zanu PF ichatonga! Igotonga! Imi muchingo hukura! Muchi hukura!" (Zanu PF will rule! And rule! Whilst the opposition bark! And bark!) Was the first thing Emmerson Mnangagwa told the Zanu PF faithful on his return from the short exile in November last year after Mugabe was toppled in the coup.
The coup plotters dubbed the coup "Operation Restore Legacy"; they all knew exactly what that legacy is – that Zimbabwe is a one-party state and they, as the divinely appointed leaders of the party, are they only people who will rule the country come rain come hell brimstone. Mnangagwa, who was to be given Mugabe's crown, stood up to assure them all that this was his life time mission from which he will never ever wave one bit.
President Mnangagwa has already shown that he has a lot more economic common sense than his predecessor, Robert Mugabe, and will go a long way to bring about some economic recovery. Like Mugabe's ruckus gutsva ruzhinji, Mnangagwa's economic recovery is also doomed to fail because it too is hostage to the cursed Zanu PF legacy.
Since his swearing in President Mnangagwa has had to dish out patronage jobs to his fellow coup plotters and promote many of the JOC members out of the shadowy Junta into formal political office. Their succession in everyday politics has been agreed. VP Chiwenga is to take over from President Mnangagwa, for example. Whatever President Mnangagwa says or does to revive the economy it must NOT compromise in any way the Zanu PF legacy.
President Mnangagwa knows that Zimbabwe's economic recovery will never happen until the country bites the bullet and end its lawlessness, implement the democratic reforms and hold its first free, fair and credible elections. Zanu PF's iron grip on power is totally dependent on the party resisting all pressure to implement reforms and hold free elections. Mnangagwa's response has been to make all the right noises on holding free elections whilst doing absolutely nothing to undermine the legacy!
"When we go to the elections you should not fight," twittered President Mnangagwa. "When people support their parties it's their choice. We should work for the people and not be selfish.
"There should be justice and national reconciliation because we cannot progress when communities are in conflict. God bless Zimbabwe"
This was Mnangagwa's reply to EU EU ambassador to Zimbabwe, Philippe van Damme's, twitter. "If really what he (Rugeje) said, needs public condemnation by @zanu_pfleadership! Intimidation incompatible with commitment 2free& fair elections."
The ambassador was commenting on the story that Zanu PF's Political Commissar, retired Lt. General Engelbert Rugeje had reminded people in Masvingo that the violence of 2008 would return if they did not vote for Zanu PF. Zanu PF had launched Operation "Mavhotera papi!" (Whom did you vote for!) to push the people for rejecting Mugabe in the earlier vote.
The nation witnessed its worst cases of politically motived wanton violence that left over 500 dead and hundreds of thousands beaten and raped. Rugeje headed the thuggery in Masvingo Province and it was for that reason President Mnangagwa appointed him commissar. Rugeje is only doing his job just like everyone else in the true spirit of securing the Zanu PF legacy at all cost.
As far as President Mnangagwa is concerned EU ambassador is just another manifestation of the opposition barking for democratic reforms. Vacha huruka! Zanu PF ichigotonga!
"ED, you sure know how to pickle!" must have been the twitter from
#FirstLadyspotit
, impressed by her husband's endless Machiavellian political intrigues, shenanigans and machismo!
Enough of all this ED double talk! You, Mr President, have talked and twittered about free, fair and credible elections and yet have continue to pursue your Zanu PF legacy, Zanu PF must rule regardless of the democratic wishes of the people. Many of us have barked about implementing the democratic reforms and you have ignored us with you usual self-assured and insufferable arrogance. Enough is enough.
The issue of free, fair and credible elections is the one issue holding back the nation's economic recovery today as it is the root cause why the country is in this economic mess in the first place. The issue must be settled this year, 2018, once and once for all.
If Zanu PF does not implement all the democratic reforms, all means ALL, to guarantee free, fair and credible elections this year then the elections must be declared null and void. The country must then appoint a body to implement the reforms and hold the country's first free, fair and credible democratic elections.
The right to free and meaningful say in the governance of the country is not a privilege to be given some and denied others. Zanu PF leaders led from the front in the struggle for independence, the nation will always be grateful to all who contributed in this struggle, but what the nation will not accept is for the nation to be held to ransom be the very people claiming to be its liberators.
Zanu PF's ethos of one party state is at odds with the one-man-one-vote rallying call that everyone had subscribed to and cherished throughout the struggle for independence. Zanu PF's no-regime-change has allowed the few ruling elite to amass wealth and live in luxury at the expense of the overwhelming majority who have wallowed is abject poverty and despair.
The madness of greed and inhuman indifference to fellow Zimbabweans' suffering and deaths must stop. Change in Zimbabwe is long overdue, real change and not the swapping of one dictator for another we saw after the November coup. You, President Mnangagwa, and your fellow Zanu PF thugs can accept orderly change or violent revolutionary change; either way change is coming of that you can be certain!
All articles and letters published on Bulawayo24 have been independently written by members of Bulawayo24's community. The views of users published on Bulawayo24 are therefore their own and do not necessarily represent the views of Bulawayo24. Bulawayo24 editors also reserve the right to edit or delete any and all comments received.