Opinion / Columnist
ED's regional trips are strategic, critical and promotes regional integration
19 Jan 2018 at 10:19hrs |
Views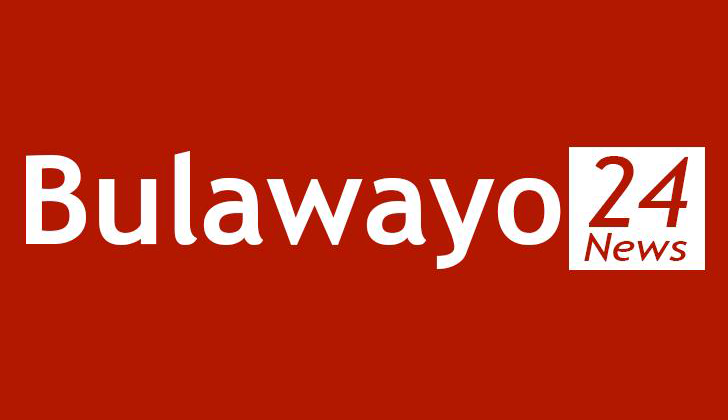 Regional trips are critical if Zimbabwe is to remain relevant on international markets as well as regional integration. Well for now many people may be surprised with exactly what is happening on the ground, it is very simple mathematics, and the President is consolidating his power base within and outside the country. He started with Zanu PF structures and he went further to Government structures, and now he is concentrating with regional and international standards. History repeats itself that ED has been off late a strategic person who is very calculative. What he is simply doing is to make sure that the international community easily accept his leadership and endorse it. It is also very important for him to have such trips at a time when our country is going through rough patches.
If you remember very well in the past Mugabe had created so many enemies within SADC and outside, and he had remained with few friends. What ED is doing is simply to go and re-engage the outside world. He is re-branding Zimbabwe and sends a clear message to the international community that we are ready to do business with you. I'm writing this article with economic interest not political, so to me ED is simply putting the record straight that Zimbabwe is ready for business with anyone. He was in South Africa and met Zuma together with Ramaphosa the SA deputy President, he also travelled to Namibia where he met the President, and his message was also a demonstration that Zimbabwe is ready to commit itself to the international community. He concluded his trips by visiting Mozambique and Zambia. Today he will meet Edgar Lungu, the Zambian President where is also expected to update him on the Zimbabwean situation, security wise and political as well. Lungu is the deputy Chairperson of Africa Union on security and Defence.
Strategic Visits
As you all know that we are going for elections and you have to pay courtesy calls to your counter parts. Zimbabwe has been a thorny in the flesh for most SADC leaders and he is simply re-assuring them that we will hold free and fair elections and the results will be credible. Whether the outcome will be credible is another factor. Off course Zimbabwe largely depended on Zambia and South Africa during its survival in politics here could be also some political highlights and development during these high level meetings. Off course there are some facts that will not be for public consumption. His meetings especially with Lungu may be very strategic as well considering that Zambia's patriotic Front played a critical role in Mugabe's rule. If you remember very well, it is Mugabe who made sure that Lungu was very safe in terms of power transfer and ensure Lungu retains presidency both at party and Government level. Mnangagwa also has some deep rooted history in Zambia where he studied his Law degree before independence. They enjoy mutual understanding. Zambia and Zimbabwe has so many bilateral agreements which are critical in the area of trade, commerce and industry. The military takeover of governance issues though endorsed by Sadc , there so many reservation within and outside the country, so this move to visit other heads of state may be viewed as an attempt to cement relations which went sour after Mugabe's ouster who was viewed as a friend to Lungu and Zuma.

Critical Analysis
Off course the trips maybe viewed as waste of resources but for future engagements and investments it is very critical to have such trips. If you remember very well there have been numerous complains regarding the issue of isolation. There was a public outcry after Zimbabwe withdrew from the Common Wealth and we were isolated to an extend that most of our economic gains were reversed because we were not in good and regular standing in the global sphere and relations. Our last solution was South Africa and Zuma's reign was at the edge which made Mugabe's rulership more difficult even to get lending from our neighboring countries. Most regional countries in SADC largely depend on South Africa for trade, commerce, exports and imports and it would be very important for us as a nation to be in touch with those leaders for economic survival. If you remember very well, Jonathan Moyo is causing sleepless nights to the current regime, and such trips may help to verify the state of our political and economic affairs. SADC played a critical role for Zanu PF in previous elections, going to them might also be a serious move to consider them to help in electoral issues and same time, and these are the people who are prepared to defend ED in the event that there is an election dispute. Off late ED has been visiting churches which most political analysts view this as an attempt by ED and his entire Government to cleanse themselves from many accusations of atrocities committed from 1980 till date where a key player in politics and economics.
Promotion of Regional Integration
Regional integration is a process in which neighboring states enter into an agreement in order to upgrade cooperation through common institutions and rules. Regional economic groups eliminate or reduce trade tariffs (and other trade barriers) among the Partner States while maintaining tariffs or barriers for the rest of the world (non-member countries). Regional Economic Integration offers many benefits to the participating member countries. Regional Economic Integration (REI) refers to the commercial policy of discriminatively reducing or eliminating trade barriers only between the states joining together. Hereby, the lowest level of collaboration involves trade while a deeper integration goes beyond trade. Geographical proximity, cultural, historical, and ideological similarities, competitive or complementary economic linkages, and a common language among the Partner States are importantly required for effective economic integration. Of late we have not been doing well in terms of economic performance and it is important for the President to strengthen relations with other SADC states for re- engagement and other vital issues. Zimbabwe is also facing a litmus test as we go for elections it can also be viewed as consultation from other leaders on how best he can hold these elections. If Zimbabwe's outcome is regarded as not free and fair then it will be a blow to ED and his entire Government and that means most regional countries will find it difficult to have trade relations with Zimbabwe.
Tinashe Eric Muzamhindo writes in his personal capacity as the Head of Southern Institute of Policy Analysis and Research – SIPAR TRUST, which is responsible for policy analysis and research. He is also an academic and researcher. He holds a BA, MA from Solusi University, and he also holds a Masters of Development Studies from University of Lusaka, Zambia. He is currently enrolled at University of KwaZulu Natal University in South Africa (PHD in Development Studies). He is also an adviser to many financial and political institutions within and outside Zimbabwe. He can be contacted at southerninstitutepar@gmail.com
Source - Tinashe Eric Muzamhindo
All articles and letters published on Bulawayo24 have been independently written by members of Bulawayo24's community. The views of users published on Bulawayo24 are therefore their own and do not necessarily represent the views of Bulawayo24. Bulawayo24 editors also reserve the right to edit or delete any and all comments received.