Opinion / Columnist
Who should be afraid of elections MDC-T or Zanu-PF?
21 Jan 2018 at 11:22hrs |
Views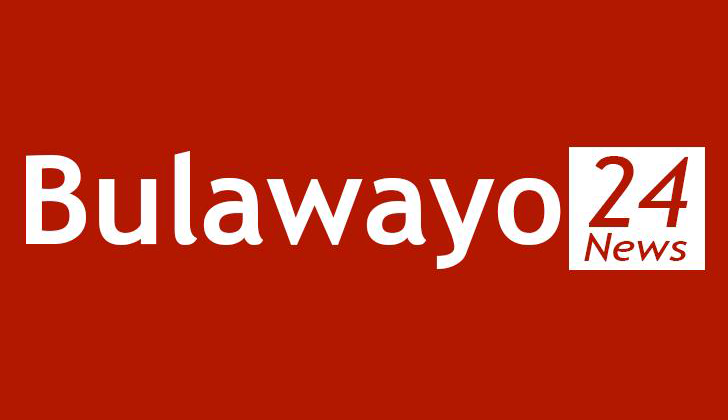 Some will argue saying the MDC-T can spring a surprise in the next few months, but hey, hey lets be very honest – this party failed to take over power with a fit and strong Tsvangirai, why should anyone be afraid of them now?
JAMES Maridadi? Kikikikiki! They used to call him James "Mari yadaddy." Don't ask me why but on a serious note this former DJ is beginning to embarrass the journalism fraternity. Did you see how emotional he was as he was talking about Minister Obert Mpofu's wealth in Parliament?
Kuita kupupa furo pamuromo Jomisi. Bishop Lazarus is not going to preach about where Minister Mpofu got his wealth, but just briefly there is need to tell Maridadi to cool it off a bit. It's not a crime that someone is rich and haisi mhosva yedu kuti Maridadi ari kushupika necheuviri. Getting so emotional and angry as if someone has just snatched your wife? Take it easy Jomisi. Hapana mari yadaddy apa.
Was it Minister Patrick Chinamasa who responded saying: "You know where the problem is Honourable Maridadi? We are not accustomed to see a rich African. We are very much comfortable to see a rich white person, but when we see a rich black man, we conclude that he is a thief."
Good going Minister Chinamasa. Maridadi will do with lots of some education. Even the Holy Book in Jeremiah 29 vs 11 says: "For I know the plans I have for you, plans to prosper you and not to harm you, plans to give you hope and a future." Maridadi thought he was being clever kutaura nyaya dzemubhawa in Parliament but it backfired. Kuti kana adzokera kuMabvuku vari pasi pemuti oti makandinzwa here boyz dzangu?
But then Maridadi is not the only one in the MDC-T who thinks is clever. Did you see how the opposition party was last week asking for an "Operation Restore Legacy" through the back door? Without thinking properly, some faction in the MDC-T came up with a sickening lie that the army preferred Nelson Chamisa to take over the MDC-T.
The permanent secretary in the Ministry of Information, Media and Broadcasting Services, Mr George Charamba quickly saw the mischief and dismissed this lie telling the opposition party that it has no wings that stretch anywhere near the army and so should stop dreaming. But Mr Charamba was being too generous.
The truth is that the MDC-T, after Tsvangirai revealed plans to leave politics, has no clue on the way forward and they were silently requesting the army to assist them in their succession politics. That is how smart and smooth "Operation Restore Legacy" was. Opposition yakutodawo yayo. Unfortunately, there is no legacy to restore in the MDC-T. Ngadzitungane tiwone mudanga guru!
Now to today's sermon. We now know that President Mnangagwa is not afraid of Gukurahundi. He will address the issue, not on Professor Jonathan Moyo's mischievous and divisive terms. There is another issue that needs some demystifying. Kune vari kuti Ngwena ingangodaro iri kutya maelections.
One of the few people who think President Mnangagwa is afraid of elections is Brian Kagoro (yes, Brian you remember him from the forgotten past?). According to Brian, the President won't win the forthcoming elections if the army does not campaign for him.
Some call Brian a respected lawyer, others call him a civil rights activist, but I see a pathetic failed politician who is out of touch with reality. He is in the same class with Dr Ibbo Mandaza, the only difference being that Ibbo is tired and no one seriously cares to listen to him anymore. You can add Professor Arthur Mutambara on that list.
We are fully aware that when speaking at events sponsored by organisations such as Zimbabwe Election Support Network, one has to tell the organisers what they want to hear and poor Brian did exactly that last week during some public meeting whose theme was; "Making Elections Make Sense." Brian could have chosen to be honest and retain some measure of dignity, but then donor funds and honesty have never been neighbours. We fully understand Brian had to earn a few dollars and they were paid in US dollars. Election time is pay time. Nawo maUS dollars kumusika mutema.
If we really want to be sober and if we really want to be honest with each other – with the way things are politically who between President Mnangagwa and MDC-T would be afraid of elections? Just look at the political field – the candidates, the policies, the strategies, the linkages and the visibility? Who should be very, very scared of elections?
Surely, it can't be Ngwena. NO! Ngwena iri yoga mudariro. Bring Tsvangirai, bring Chamisa, bring Khupe, and bring Arthur Mutambara. I am not talking of jokers like Nkosana Moyo here. Bring serious candidates kwete tumbuyu.
Some will argue saying the MDC-T can spring a surprise in the next few months, but hey, hey lets be very honest – this party failed to take over power with a fit and strong Tsvangirai, why should anyone be afraid of them now?
If you think Bishop Lazarus vari kunanzva President Mnangagwa, let me recap what the President told Alec Russell of the Financial Times on January 16.
"After pronouncing that Zimbabwe is open for business; Zimbabwe wants to reintegrate with the international community; Zimbabwe will accept those who accept her. We want fair, free, credible elections. In the past the countries who imposed sanctions on us, we would allow them to send an observer if they so desired. But those who had pronounced themselves against us, who predetermined that our elections would not be free and fair, we not allowed to come in.
"But now with this new dispensation I don't feel threatened by anything. I would want that the United Nations should come, the EU should come. If the Commonwealth were requesting to come, I am disposed to consider their application to come.
"The same with other countries; the more we have observations across – and I don't think we have anything to hide. I am preaching this day in, and day out. I would contradict myself if I say, I will be discriminatory. But of course if some people made conclusions now, we know the elections will not be free and fair, so they cannot come and observe; they have had made decisions before the elections take place."
There is the election gospel according to President Mnangagwa. This is not the language of someone afraid of elections. Kuti kana UN ngaiwuye, kana EU ngaiwuye, kana gudo ngaawuye. He doesn't "feel threatened by anything."
Indeed, there is no threat. Kagoro and company can try to massage the truth to make donors happy but kuribe opposition.
The Financial Times was so impressed by President Mnangagwa's views that they made it their lead story with a catchy headline: "Zimbabwe leader signals break from Mugabe era with open election vow."
Russell even asked the President about buying cars for chiefs saying some people thought this was vote-buying by Ngwena explained things very clearly.
"The chiefs are on the Government payroll. One of their conditions of service is to give them motor vehicles. Whether there's an election or there's no election, we'll still give them the motor vehicles and their salary or allowance, whatever.
"This was done by the former administration, except that they had not been given, so I've gone ahead to give them. In fact, the later vehicles I've given have not been bought by this administration; they were bought by the former administration. It has nothing to do with vote-buying and so on; it's part of the conditions of service of those chiefs."
The opposition still thinks it has a weapon against election – there is this something that they keep on calling electoral reforms. They think President Mnangagwa is afraid of reforms.
Well, they should brace themselves for interesting times ahead. Mathew 7 vs 9 to 10 says: "Which of you, if your son asks for bread, will give him a stone? Or if he asks for a fish, will give him a snake?" President Mnangagwa won't give his son a stone and he won't give his son a snake. Uyu chingwa chake, uyu fish yake tigonzwa kuti vanochema vachiti chii?
Mr Charamba has already hinted on the forthcoming attractions in the broadcasting sector. "In a matter of months from now, I'll be dealing with licenses for new TV stations, such that this whole fascination with ZBC will cease to matter to ensure the playing field is level." Kana pachitaurwa nyatsobatisisai mashoko.
President Mnangagwa and his administration know that there are some who are still questioning their legitimacy. He knows the next election is not about contesting against the MDC-T or any other opposition.
The next election is a contest for legitimacy and the President knows what needs to be done. Remember he is a lawyer by profession.
Bishop is out!
Source - zimpapers
All articles and letters published on Bulawayo24 have been independently written by members of Bulawayo24's community. The views of users published on Bulawayo24 are therefore their own and do not necessarily represent the views of Bulawayo24. Bulawayo24 editors also reserve the right to edit or delete any and all comments received.