Opinion / Columnist
MDC hypocrisy exposed
23 Jan 2018 at 14:34hrs |
Views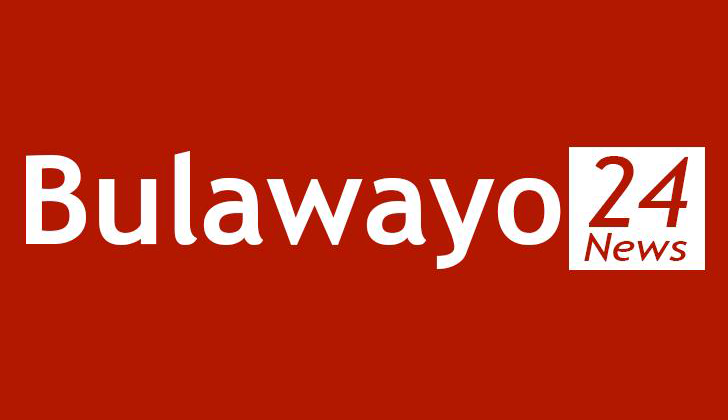 Movement for Democratic Change - Alliance (MDC Alliance) has been exposed for its double standards. The Alliance is one minute denying that it ever called for the postponement of the 2018 harmonised elections and the next minute it is shouting "No to early elections", whatever that means?
In a situation that resembles having a carpet pulled from under their feet, MDC Alliance is shocked to discover that they have been sleeping on the job since the last election in 2013. Suddenly it is time to go back to the people and campaign to be voted into power but the tide has change and it doesn't seem to be in their favour as they have failed to even sink a single borehole for the people in the last five years. All they did was talk, talk and talk with no action.
When a woman conceives, she knows that she will have to give birth at nine months, so she starts preparing for the delivery of her unborn child. The parents of this unborn child cannot then turnaround and demand for the baby not to be born in 9 months, because they have failed to buy preparation for the baby on time. The baby will still come and no one can stop it.
Similarly, the MDC knows that the country's Constitution clearly states that after every five years, general elections should be held. In 2013 when they failed to garner enough votes to win the election, their campaign trail should have begun then, knowing fully well that they will definitely have elections in 2018. Their reasons for the postponement of elections are unfounded and insincere. They have been caught pants down and the situation is embarrassing. The people of Zimbabwe are not as gullible as they think, and this time around, the moto is that a Member of Parliament who failed to deliver in the past should not be voted back. It is time people voted for result oriented leaders that deliver on their word.
During an MDC-T meeting in Epworth on Saturday 22 January 2018, MDC-T vice president Nelson Chamisa, mentioned that the MDC Alliance will not participate in the 2018 harmonised elections. This followed President Mnangagwa's announcement that Zimbabwe will hold elections in the next five months. The reasons raised by Chamisa for the apparent postponement of elections show that the MDC Alliance is unprepared as they have been sleeping on the job. Their campaign 'Ace'
#MugabemustGo
has been snatched away from them by the restructuring that took place in ZANU PF. They have been left clamouring for relevance and none is available, since President Mnangagwa is doing everything within his power to ensure a free and fair election and to meet the said electoral reforms.
President Emmerson Mnangagwa took over from former President Robert Gabriel Mugabe on the 24th of November 2017, and ever since he is working hard to try and revive the economy that was destroyed over a span of 20 or so years. He is almost 60 days in office and has managed to follow the constitution which requires that elections be run every five years. That he has only been a few days in office should have been motivation enough for him to coin a reason for the postponement of the elections, but he wishes to follow the Constitution in order to move the country out of the election mode by allowing the party that will win the elections an opportunity to develop the country.
By looking at Nelson Chamisa, one is somewhat forced to think that he is educated only for him to open his mouth and speak without thinking, hence, coughing out laughable utterances such as he said on Saturday at the rally. "Mnangagwa wants to arm twist us into an early election before levelling the political playing field," said Chamisa. If he thinks its Mnangagwa calling for an election, then he must re-read the Constitution to understand it, and stop blabbering like an ignorant man in front of educated Zimbabweans. The Constitution clearly stipulates that election be held every five years.
Obert Gutu on the other hand shows that he is not well read and does not keep up with current affairs because he would not have said what he said at the said meeting. "We want foreign observers to be allowed in the country to observe the election," he blurted out. President Mnangagwa is on record inviting observers from the European Union (EU), United States of America (USA) and Britain to come and observe the elections. He has since opened the doors. This attitude of taking people for granted is what will seriously cost the MDC Alliance the much needed vote.
A plethora of confusion seems to have engulfed the MDC Alliance, with the likes of PDP's Jacob Mufume actually coming out in defence of postponing the elections, citing that the country is not yet ready for elections. It's about time the opposition woke up from their slumber and get to grips with the reality on the ground. The Registrar General's office has been busy issuing free birth certificate and identification cards to assist people to register for elections. The Zimbabwe Electoral Commission (ZEC) has also been busy throughout workdays and weekends registering people to vote, and to date they have managed to register a whopping 5 021 295 voters, as of 21 January 2018. This throws away all assertions by the opposition that the country is not ready for elections. They are the ones who have been complacent all this while and they can see that progress on the ground spells out that they have already lost the election for taking people for granted.
Source - Prosperity Mzila
All articles and letters published on Bulawayo24 have been independently written by members of Bulawayo24's community. The views of users published on Bulawayo24 are therefore their own and do not necessarily represent the views of Bulawayo24. Bulawayo24 editors also reserve the right to edit or delete any and all comments received.