Opinion / Columnist
The love scandals that rocked Zanu-PF
27 Jan 2018 at 15:57hrs |
Views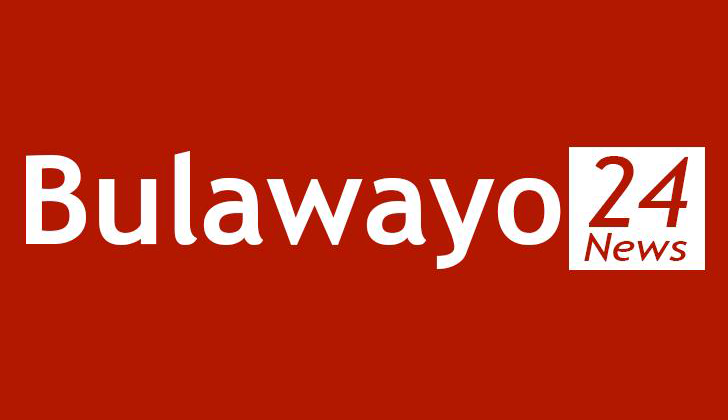 Those who live in glass houses should not throw stones, but obviously someone forgot to tell the folks inside Zanu-PF. In this expose, we look at the love scandals that have dominated Mugabe's party since independence in 1980.
President Emmerson Mnangagwa
Robert Mugabe told a bumper crowd in Bindura that a 72-minute video presented in the Zanu PF politburo by Higher Education minister Jonathan Moyo on July 19 claimed Mnangagwa almost killed and succeeded in ending the career of the then ZBC television star.
Mugabe claimed at the weekend rally that Mnangagwa found legendary newscaster, Godfrey Majonga in a flat of his girlfriend and, raging with fury, allegedly forced the soft-spoken media personality to choose between sitting on a red-hot stove or jumping to his death from the third floor of a downtown high rise building in the capital.
Majonga allegedly took the easy route of jumping through the window of the flat where the stand-off occurred, according to Mugabe.
The former broadcaster, who now heads a nine-member Zimbabwe Media Commission - the reformed regulatory body presiding over the media sector - sustained multiple injuries following the fall, with his nervous system devastated by spinal cord injuries from blunt force trauma after landing on hard concrete.
He became paralysed and wheelchair-bound for life.
Ironically, the incident took place in the same year that Zanu and Zapu signed the Unity Accord to end the bloodletting in the Midlands and Matabeleland Province, through what became known as the Gukurahundi era.
Mnangagwa has since sued political rival Jonathan Moyo for $3 million.
George Charamba (Mnangagwa spokesman, ex-Mugabe spokesman)
In February of 2004, President Robert Mugabe's spokesman George Charamba bashed his wife Rudo in what her close friends claimed was an attempt to kill her. Details of the case were that Rudo confronted Charamba, accusing him of picking up prostitutes in the Avenues and infecting her with the HIV virus.
Charamba who has a black belt in karate, deployed those skills in battering her until she was unconscious. Rudo was taken to a local hospital, bleeding profusely. Her friends rushed to report the matter at Borrowdale Police Station and also kept her blood stained dress as evidence.
Although the police responded by arresting Charamba for the savage assault, Mugabe intervened, ordering police Commissioner Augustine Chihuri to ensure the case was dropped. The case file at Borrowdale Police station went missing and the official line put out was that Rudo had dropped the charges.
Ignatius Chombo (Local Government Minister)
Local Government Minister Ignatius Chombo was embroiled in a messy divorce with his wife of 26 years, Marian Mhloyi. Not only did the case expose his massive property portfolio published as a result of the case, but his affair with former ZBC news anchor Nanette Silukhuni was blown into the open.
Marian Mhloyi not only sought to divorce the bed-hopping love rat Minister but she also filed a Z$2 billion dollar lawsuit against his mistress (Silukhuni) who was branded "a classy man eater who has lived all her life pursuing rich men."
Silikhuni had previous flings with the late businessman Rodger Boka who once bought her a Mazda 626 Executive car when she was at the Harare Polytechnic. She also dated then Natbrew MD Myethi Mpofu, leading to a heated clash with fellow journalist Lydia Mavengere who was involved with Mpofu at the time.
During the hearings in the Marian case, it was claimed Nanette had married Chombo under customary law and was not aware that Chombo was married to Marian. Ironically Marian also married Chombo under customary law in 1985 but had the marriage formalised in 1993.
Cain Mathema (Zanu-PF governor for Bulawayo)
The Zanu-PF governor for Bulawayo, Cain Mathema hit the headlines after being extremely offensive to his wife about her private parts, saying he wanted to marry a v-irgin to satisfy his ravenous sexual appetite. The Governor at the time was reported to be having an affair with ZBC reporter Jocelyn Muguya.
Mathema's wife sought to divorce him, arguing in court that she had had enough of the abuse. She said Mathema was an alcoholic and was very abusive every time he arrived home drunk. She said the abuse also took place in front of the children. The case exposed Mathema as a sex mad alcoholic.
John Nkomo (Vice President)
Vice President John Nkomo was in the news in August 2009 when a 31 year old Bulawayo man Mncedisi Twala, sensationally claimed that the then ZANU-PF National Chairman molested him in April 2002. After fleeing to South Africa Twala says he came back and filed a police complaint in July 2009.
The police however refused to investigate his complaint until they called him to supply more information. He was arrested, allegedly for making a false report, and spent 6 days in custody. Twala also claims attempts were made at Luveve Police station in Bulawayo to inject him with a mysterious substance.
Twala was taking photographs at Centenary Park in Bulawayo where he says he met Nkomo, then Home Affairs Minister. Nkomo invited Twala to his room at the Rainbow Hotel, promising him a job. Twala claims the Minister then tried to kiss him while pressing his body against his and dancing to country music.
Twala claimed Nkomo's bodyguards threatened him with death if he reported what happened. He was then given an envelope containing Z$2,000, with a note marked 'Service Fees'.
In his defence Nkomo claimed the whole case was manufactured to undermine his chances of becoming Vice President, following the death of Joseph Msika in August 2009. Nkomo's supporters even accused Twala of being used by Zanu-PF governor Cain Mathema and Mines Minister Obert Mpofu.
Robert Mugabe (President)
President Robert Mugabe 'snatched' his current wife Grace Mugabe from under the nose of then Air of Zimbabwe (intelligence officer) and husband Stanley Goreraza. The current First Lady then known as Grace Marufu worked as Mugabe's secretary before she became his mistress while still married to Goreraza.
At the time Mugabe's first wife Sally Mugabe was battling a chronic kidney ailment while Mugabe was having an affair with Grace. The affair resulted in two children, Bona, named after Mugabe's mother, and Robert Peter, Jr.
Sally was never able to have any children with Mugabe after their only son, Michael Nhamodzenyika Mugabe, born 27 September 1963, died on the 26th of December 1966 from cerebral malaria in Ghana where Sally was working.
Sarah Francesca (Hayfron) Mugabe, popularly referred to as Sally Mugabe, was Mugabe's wife until her death in 1992. On the 17th of August 1996, Mugabe married his former secretary, Grace Marufu, 41 years his junior, with whom he already had two children while she was married to Goreraza.
Bona Mugabe is currently 23 years old, meaning she was born in or around 1989, some three years before Sally Mugabe died. Robert Jnr, is 19 this year, meaning he was born in or around 1993, a few months after the death of Sally in 1992.
Meanwhile Mugabe dealt with Grace's husband, Wing Commander Stanley Goreraza by dispatching him to work as a defence attaché at the Zimbabwean embassy in China. Goreraza and Grace had one child, a son, Russell Goreraza, who now manages his mother's extensive farm property, Gushungo Dairy.
The couple only divorced between 1995 and 1996.
Last year in December, it was perhaps unsurprising when Mugabe departed from his usual vitriol against Tsvangirai and urged the state controlled media to back off and stop talking about the Premier's love affairs.
Mugabe said Tsvangirai's "love life" and choices did not justify the "hullaballoo" in the media, adding the PM was free to choose his bride.
"We want peace, we want people to be happy, we don't want them to live in fear and we want them to be their own masters, mistresses, to marry people they choose. He who wants many wives, one or two, it's his own choice.
"If one chooses his wife, why should people mind about that? It's his own choice. Now newspapers write about that (the PM's 'marriage') and are on his case, why? We don't have that policy (one-man/one-wife) because we know our elders had many wives.
"My father had two, my maternal grandfather had one, my grandfather Karigamombe Matibiri had five. When he came to church, it was not possible to throw away the other wives and he was told to choose one and he chose the youngest and wedded her.
"He was told that the others would continue to stay with him, but not as his wives. Imagine people who were your wives and you stay with them without doing anything to them, but just looking at them," Mugabe said.
Gideon Gono (Reserve Bank of Zimbabwe Governor)
Several years ago it was reported how the Reserve Bank of Zimbabwe governor Gideon Gono was "having year-long secret trysts with former Miss Zimbabwe and Miss Malaika winner, Brita Masalethulini."
To make matter worse when Gono's wife Hellin found out about the affair, Gono bluntly refused to end the relationship and even sought to formalise the relationship with Brita by entering into a customary marriage.
Gono allegedly showered the then 27 year old Brita — 16 years his junior — with presents and promises that he would marry her. The two are said to have met during fund raising activities for beauty pageants, including the Miss Malaika 2002 pageant hosted in Zimbabwe.
When Brita became a mother at 28, she had to fight off speculation that the baby was Gono's. She later confirmed the baby's father was Harare businessman Tongai Kasukuwere, younger brother to Youth and Empowerment Minister Saviour Kasukuwere.
Gideon Gono's bed hopping antics did not end there. His wife Hellin had to put up with finding out that Gono fathered an illegitimate child with former television personality Nanette Silukhuni, who also had an affair with another "bed-hopping love rat" in Local Government Minister Ignatius Chombo.
Gono at the time was paying maintainance for his then four-year-old daughter with Silukhuni. The former ZBC presenter was forced to make the admission in court papers after Chombo's jilted wife Marian Mhloyi filed a Z$2 billion dollar lawsuit against her. She later divorced the minister.
In yesterday's Part 1 we forgot to mention how Marian wrote a letter to President Robert Mugabe asking him to intervene in the acrimonious divorce between her and the Minister. She exposed how Chombo had four other wives, Nanette Silukhuni, Angela Rugara, Bessie Mugabe and Chipo Jandya.
Canaan Banana (Ceremonial President)
The country's first ceremonial President after independence, Canaan Banana, was arrested in 1997 on charges of sodomy following revelations made in the murder trial of former bodyguard, Jefta Dube.
Dube had shot dead a fellow police constable who taunted him as "Banana's wife'.
The trial exposed how Banana coerced numerous men in his service as President, ranging from domestic staff to security guards, into accepting sexual advances. His preferred method of seduction was to dance to Dolly Parton records, while wearing a belt of bullets across his chest.
Banana even targeted members of some of the sports teams for whom he had acted as referee during matches. When Dube complained to the deputy police commissioner, he was told that nothing could be done. When he asked Banana to stop, Banana refused, telling him: "I am the final court of appeal."
The case also embarrassed President Robert Mugabe because it became clear he knew about the sodomy allegations but did nothing about them. Banana dismissed all the allegations against him as "a mortuary of pathological lies and a malicious vendetta of vilification and character assassination."
There was to be however an army of accusers including dozens of former University of Zimbabwe students, members of the State House football team, assorted policemen and air force officers. There was even testimony of sex with cooks, gardeners and several aides, a jobseeker and a hitch-hiker.
After seeking help from many people in the Zanu-PF government, Dube finally found help from the now late Vice President Simon Muzenda. According to reports "Muzenda arranged for Dube's transfer out of the State House, after asking Dube to write up his allegations against Banana."
Banana was eventually found guilty of eleven charges of sodomy, attempted sodomy and indecent assault in 1998.
Although Banana fled to South Africa while still on bail he eventually returned to Zimbabwe in December 1998 after being convinced by the then South African President Nelson Mandela to go back and face the ruling. Banana was sentenced to ten years in jail, nine years suspended.
In November 2003, Banana died of cancer.
Edson Shirihuru (Late CIO Deputy Director)
An incident that has highlighted the impunity of the Central Intelligence Organisation (CIO) in Zimbabwe is the May 1990 disappearance of Rashiwe Guzha. It was widely reported that the then CIO Deputy Director Edson Shirihuru was the man responsible for her disappearance.
Guzha, a young typist within the CIO had just broken off an affair with Shirihuru. Although an enquiry was set up by the Zimbabwean government the results were never made public. Because her remains were never found many believe Guzha was killed and her body dissolved in acid.
As Shirihuru awaited trial for the abduction and disappearance of Guzha, it's suggested that he "whispered just that little bit too loudly to friends saying that if he were convicted "I will not go alone". He intended to squeal. Not so long after making the threat, Shirihuru was a dead man in August 1993.
At Shirihuru's funeral, President Robert Mugabe claimed the case was closed. This was despite strong evidence implicating Shirihuru, Collen Chingura Ndangariro and Cleopus Budiyo Gwinyai in Guzha's disappearance. Additionally the police had a reported 53 witnesses.
Collen Chingura, one of those implicated, is now a lecturer in commercial law at a technical college in Gweru and last year claimed Shirihuru framed him. He claimed Shirihuru went into a jealous rage and murdered Guzha after discovering she was two-timing him with a cabinet minister.
In a report run by The Zimbabwean newspaper last year "Chingura claims he only drove Guzha, as he usually did on Shirihuru's instructions, to a hotel used as a love nest on the day when she was last seen alive."
James Makamba (Former Zanu-PF MP)
Businessman, Radio Presenter and former Zanu-PF MP for Mt Darwin James Makamba fled to the United Kingdom in 2005 after rumours of his alleged affair with First Lady Grace Mugabe threatened to complicate his defence of 'dodgy' charges that he had externalised millions of dollars in foreign currency.
A US diplomatic cable titled "First Boyfriend Released" and 'Wiki-Leaked' in 2009 suggests the late army General Solomon Mujuru 'weighed in' to support Makamba during his incarceration. The cable quotes Makamba family sources who also say Grace Mugabe repeatedly called Makamba's wife to apologise.
The reason for the apology was never fully explained.
Makamba denied both allegations but after more than 6 months in custody, decided to flee the country when he was out on bail. Last year Makamba and businessmen like him who were facing charges of externalising foreign currency were 'de-specified' and told they were free to come back.
But rumours of Makamba's affair with First Lady, Grace Mugabe appeared to complicate his position. In 2005 Mugabe had ordered that the Central Intelligence Organisation (CIO) do a 'sweep' of Makamba's Johannesburg home in South Africa after hearing claims that he was secretly seeing his wife.
One report said "Makamba did himself great harm by sending flowers and presents to Grace Mugabe through intermediaries. Some of the flowers were received on behalf of the First Lady by the CIO security men. Grace justified the meetings as being related to 'business and agricultural' matters."
According to the report, in one incident "Makamba visited Mrs Mugabe in a Johannesburg hotel for a long period one night. Her security detail recorded the incident and later advised her husband." Makamba has remained media shy and refuses to discuss the matter with journalists up to this day.
When Makamba's daughter Chiedza died in a tragic car crash last year in December, Makamba was not able to attend the funeral in Zimbabwe and told his colleagues in Zanu-PF to help with the funeral. He explained that he could not attend "due to his invidious position".
Roger Boka (Late businessman aligned to Zanu-PF)
Business tycoon Roger Boka, one of the pioneers of black empowerment in Zimbabwe, had a soft spot for the ladies. He successfully wooed and had a long running affair with then ZBC TV presenter Nanette Silikhuni. Boka who was diabetic died in February 1999.
Boka bought Silikhuni a Mazda 626 Executive vehicle when she was still a student at the Harare Polytechnic and her children were also well looked after by the businessman. One of Silikhuni's friends recounted how she had a "beautiful Samsung mobile phone — a rare luxury for college students."
Another report on the New Zimbabwe.com website recounted testimony from a witness who said "I used to be Silukhuni's neighbour in the late 90's at Zambezi Flats on Quendon Road in Malbereign. I would see Boka in a white vest relaxing at Silukhuni's balcony."
Another friend of the presenter told the website that "At around the same time she was running off with Boka, we had Lydia Mavengere (former ZBC TV presenter) confronting her over Myethi Mpofu (Natbrew MD). She (Nanette) just has an uncanny predilection to sleep walk into love triangles."
As reported before Silukhuni was to later have another affair with Local Government Minister Igantius Chombo which resulted in a nasty divorce between the Minister and his wife Marian Mhloyi. Marian sued Silikhuni for Z$2 billion dollars blaming her for the breakdown of her marriage to Chombo.

Jonathan Moyo (Tsholotsho North MP)
Several reports including one January 2010 article by veteran journalist and editor of The Zimbabwean newspaper Wilf Mbanga state that "Moyo is a man whose wife has taken him to court for beating her. He kidnapped his children and took them to Kenya in defiance of a High Court order."
In January of 2003, Beatrice Moyo, (Jonathan's wife) instructed her lawyers to sue The Daily News for Z$10 million (US$182 000) for damages allegedly caused by an article republished by the paper in Zimbabwe but which had initially been written by the Sunday Times newspaper of South Africa.
The article claimed Moyo beat up his wife while they were on holiday in South Africa. The paper also said that Moyo went on a shopping spree while in South Africa while millions of his countrymen faced starvation in Zimbabwe. Mrs. Moyo however claimed that the story was not true.
Mrs Moyo claimed there were disturbances among some guests who were in their hotel room on that new year's eve, but denied that she called for the police to intervene nor that her husband beat her up. Sources close to the case claim the two had reconciled and the law suit was part of a damage control exercise.
Meanwhile the article by Mbanga says Moyo "has been accused of fraud not once but twice by the Ford Foundation in Kenya and at Wits University in South Africa. He left both reputable institutions under a cloud that has never been dispersed." Mbanga also reminds us that:
"In the 1970s the cowardly Moyo fled from a Zanla training camp in Tanzania and sought refuge in the USA – a country he now purports to hate. He is nothing but a political prostitute who made his name as an arch critic of Robert Mugabe in the 1990s, and morphed into a craven acolyte of the aging dictator."
Moyo was also sucked into a huge scandal involving the former Director General of the Zimbabwe Broadcasting Corporation (ZBC), Alum Mpofu. Moyo recruited Mpofu into the position but the ZBC boss left in a huff after it was alleged he was having an affair with Moyo.
The resignation, citing 'personal reasons', was submitted to stop an inquiry after Mpofu was caught in a homosexual act in a Harare night club owned by a Zanu-PF MP. Moyo's alleged affair with Mpofu is said to have started in 1999 when the propaganda chief was at the University of Witwatersrand in South Africa.
Several male journalists who worked for the state media during Moyo's reign also alleged that they had to resist his sexual advances. Responding to the allegations of an affair with Mpofu, Moyo used his participation on the New Zimbabwe.com forums several years ago to give this reaction:
"As a probable pervert," Moyo snapped back, "you wish I had a sexual relationship with him. No, I did not and could not because I am not a homosexual like he allegedly is, never have been, never will be….I have made it clear I don't wish to be a bedroom policeman."
Simon Khaya Moyo (Zanu-PF national chairman)
Still sticking with the Moyo's, former ambassador to South Africa and now Zanu-PF chairman Simon Khaya Moyo filed for divorce from his wife of 30 years, Sibonokuhle Getrude Moyo (nee Ngwenya).
On the 23rd of August this year, Moyo filed divorce summons at the High Court claiming there was no 'love and affection' and the marriage had irretrievably broken down and there were "no conjugal rights enjoyed between the parties."
It was left to the Daily News newspaper who managed to get hold of the affidavit to report that Moyo's wife was bedding another man and the marriage is broken beyond repair because of this "infidelity" among other reasons.
"The defendant (Gertrude) has committed infidelity with another man," Khaya Moyo reveals in the court papers. Although the other man in the love triangle is not mentioned, sources familiar with the case say he is a farmer known as Machemedze.
Khaya Moyo, married Getrude at independence in 1980 and they have two adult children, Khanyisa Khaya Mduduzi Moyo (born on 7 July1982) and Langa Mandlenkosi Khaya Moyo (born 4 April 1986). Khaya Moyo says he cannot pay maintenance to Getrude since their two sons are now adults.
Grace Mugabe and Gideon Gono
In October of 2010 the South African Sunday Times newspaper ran a story claiming Reserve Bank of Zimbabwe governor Gideon Gono was bedding Robert Mugabe's wife, the First Lady Grace Mugabe over a 5 year period.
The two allegedly met as often as three times a month at Grace's Gushungo Dairy Estate, at expensive hotels in South Africa and on foreign trips to Asia. It was claimed Sabina Mugabe, 75, warned her brother before she died that he was being betrayed by two important people in his personal and political life.
The story claimed Mugabe's 36 year old bodyguard Cain Chademana was poisoned because he admitted to the Zanu-PF leader upon questioning that he knew about the affair but had decided to keep quiet about it. The newspaper claims officials had hoped the secret affair would be buried with Chademana.
However Chademana's death certificate, swiftly leaked to online media along with an accompanying letter from a hospital where he was treated , said he suffered cardiorespiratory arrest, disseminated tuberculosis, pneumonia and 'retroviral infection' — a medical euphemism for HIV.
Both Grace and Gono denied the affair and claimed they are partners in a number of business enterprises and this explained their close working relationship. The fact that Gono managed to retain his job as central bank chief suggests to many that Mugabe believed his side of the story.
Phillip Chiyangwa
Pamela Rusere a Harare woman, who claims to be customarily married to Zimbabwean businessman Phillip Chiyangwa, filed summons at the High Court claiming US$13 087,50 in maintenance for the upkeep of the couple's two children.
Rusere who is said to have dated Chiyangwa since 1998, claims to be customarily married to the businessman.
In the application two birth certificates of the two children - Trevor and Jayden - which show Mr Chiyangwa and Ms Rusere as the parents were attached.
A document labeled 'Kuroorwa KwaPamela Rusere' dated June 8 2013 was also submitted to the court as evidence of being customarily married to Chiyangwa.
Chiyangwa is currently involved in another divorce storm.
Source - nehandaradio
All articles and letters published on Bulawayo24 have been independently written by members of Bulawayo24's community. The views of users published on Bulawayo24 are therefore their own and do not necessarily represent the views of Bulawayo24. Bulawayo24 editors also reserve the right to edit or delete any and all comments received.