Opinion / Columnist
Thokozani Khupe's Triple Jeopardy
28 Jan 2018 at 11:31hrs |
Views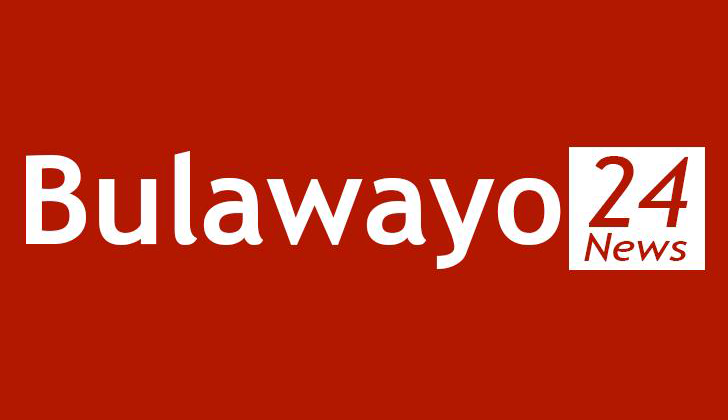 Life is amazing. If you are lucky, you might just be in the right place at the right time and things turn out great for you. Sometimes you have it all planned, but bang! in a flash of an eye, you miss the turn and you find yourself miles off your destination. It's either too late or too dangerous to make a U-turn. That is if you know you have to turn back, because some roads have no filters until you get to the next town. Conventional wisdom has it that you roll down the window and ask: "Am I heading the right direction?" Those that have been bestowed with applied knowledge laced with humble submission will admit and find the nearest filter. Others, gifted with arrogance, pride and brittle life-sized egos will remain stuck in their debilitating denial and trudge on, ignoring all the warning signs until they fall over the cliff on an incomplete overpass. Such is the world, endowed with numbing diversity.
As you read through this treatise and know me well, you would be aware that I heave off a chunk of my time dedicating some writings and work to the empowerment of women. You have doubts? Follow the adventures of women's business member and related activist civil organisations for credible empirical evidence. Using acres of space and lots of time working with women at all levels – I mean all – has given me a front row insight into their legitimate but unfairly ignored demands. I have thus applied this experience to assess why most women in politics view proportional representation and quotas with (the) contempt (it deserves). In business, they frown upon matters of privilege because what they want – and deserve – is to be treated as equals, not objects of pity or beneficiaries of benevolence. While us men fret over sympathy for the fairer sex, they have since moved on to demand their seat at the PESTL high table. We had better catch on, but there are still the loose ends that require attention, especially in political leadership circles.
The global woman-in-politics pace has been set already, because Angela Merkel, Theresa May, Ellen Sirleaf Johnson, Joyce Banda – are or have been there before – right at the front of the pack. Perhaps they enjoy(ed) the benefits of solid gender-neutral systems. I would not say it has been easy, but the fact that they have done it means signals its possibilities. So, the question then is: how has it not been possible with Zimbabwean women at that level? What are both visible and invisible impediments in their progression towards the penultimate high office? Joyce Mujuru was on the verge until the carpet was vigorously swept from underneath her feet by vicious factional wars, ironically bankrolled by men but laced with 'woman rage'. If Grace Mugabe was herself ever going to be president, it is now in her dreams. And this is where I agonise over Thokozani Khupe.
Zimbabwean politics is contaminated with tribal and patriarchal innuendos. Its terrain is not only subjective but also skewed towards regionalism. Ms. Khupe's political ambitions are balancing precariously on a three-pin explosive which can go off at any time – hence my triple jeopardy analogy. One only hopes that her well-publicised anti-alliance stance is not just the right tremor needed to inadvertently drop the pins. She is of Ndebele orientation, if not Kalanga by origin. Unless our politics has moved on while I was fast asleep, Joshua Nkomo encountered the same nearly-there scenario and floundered at presidential deputy level. And let's be honest, neither John Nkomo nor Phelekezela Mphoko – even with the best of intentions – would have taken over from Robert Mugabe any time soon.
Ms. Khupe is a woman of immense activist and political experience. Had she been in the alliance, her political maturity would have had rivalled only one worthy competitor – Welshman Ncube – but now the pendulum of popular sentiment is swinging towards both Nelson Chamisa and Elias Mudzuri. Can a woman prevail under such competitive circumstances where rules are determined by men? Even if she had been pro-alliance, would Mudzuri and Chamisa been magnanimous enough to request Morgan Tsvangirai to "please be a sport and give this woman a fighting chance"? I doubt it. Zimbabweans – and prove me wrong – have it at the back of their minds that women are not ready to wield the ultimate levers of political power. Now if you are Thokozani Khupe – a native of Matabeleland, a woman, anti-alliance and surrounded by two male vice-presidents, what chances do you have to assume the leadership of MDCT? Assuming she bites the bullet and joins the 'coalition caravan' already dominated by Lucia Matibenga and Joyce Mujuru, what chance does she have taking up the tenancy at State House?
Let me hazard a reality check. Those, like Obert Gutu, Douglas Mwonzora, Lovemore Moyo and Abednico Bhebhe who believe the MDCT can still prevail outside the alliance are – in a constitutional democracy – entitled to their opinion. But are they saying on a clear political day, they can galvanise the countryside around Ms. Khupe's candidature and actually prevail even where the alliance has own candidates already in a terrain congested with ZANU.PF contestants? Another perspective: assuming the Gutu-Mwonzora-Moyo-Bhebhe stance prevails and the alliance disintegrates, will there be ground swirl of support around Ms. Khupe sufficient enough to win her the presidency against the mass vote of disgruntled and vengeful pro-alliance voters?
Without sounding like a clairvoyant consumed in own apocalyptic prediction, my fear is that Ms Khupe, either way (inside or outside the alliance) would still require nothing short of 100% electoral support for presidential victory – only because she is a woman of Matabele origins in a society where men not just dominate politics but where both men and woman voters still, by design, doubt the capacity of women to assume national presidency. Conversely, had she been pro-alliance and her only beef was seat allocation, there would probably be more conceited efforts by both men and women from all regions to rally behind her efforts to break the glass ceiling. Unless proved wrong, that, my friends, is the reality.
Source - Rejoice Ngwenya,
All articles and letters published on Bulawayo24 have been independently written by members of Bulawayo24's community. The views of users published on Bulawayo24 are therefore their own and do not necessarily represent the views of Bulawayo24. Bulawayo24 editors also reserve the right to edit or delete any and all comments received.