Opinion / Columnist
Of MDC-T crisis and the man Strive Masiwa
29 Jan 2018 at 14:09hrs |
Views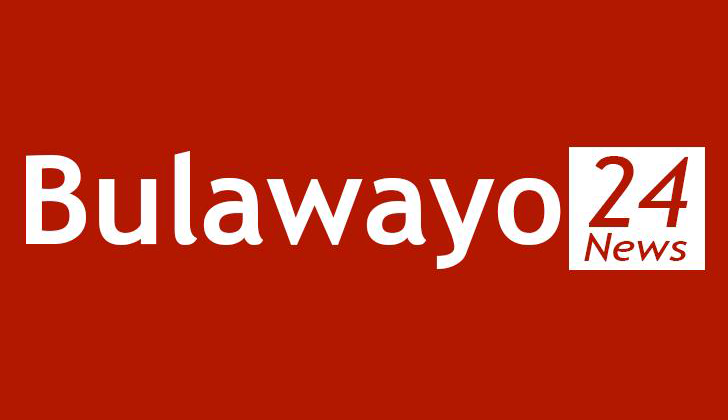 It is very unfortunate that Dr Morgan Tsvangirai is not feeling well and his condition has affected opposition politics in Zimbabwe .With the courage that Tsvangirai has bestowed in fighting an oppressive and undemocratic government of Robert Mugabe which continuously rigged election and killed innocent citizens through genocides, torture, assassination, poor health care, and poverty it is difficult to find a new face of opposition politics if by any chance the ailing leader is forced out of his seat by either forced resignation or death, to me if that happens that will signal the death of opposition politics in Zimbabwe. Leadership change is necessary but it is wrong timing for it to be rushed while the nation gears up for the forthcoming elections. It will be difficult for the mainstream opposition party to regain its status if Tsvangirai is gone, and more so the so called MDC splits of recent years has proved that the former premier holds the brand of the opposition politics. Prof Ncube walked out but up to today his MDC breakaway has been performing dismal in general elections to the extent of failing to win a parliamentary seat only to come in nicodimasly through the proportional representations, Job Sikhala followed but the wind was to cold outside there and he came back, Tendai Biti and Elton Mangoma followed but the two guys later separated like oil and water while they fought for the top spot in the former MDC Renewal. Biti's party later split into two while Elton Mangoma is still irrelevant in opposition politics. All these cases brings how all these deserters thought they were popular not knowing that it was the shadow of Tsvangirai which gave them a name.
Let me start by unpacking the causes of the struggle for power in the MDC which has seen some of the top official calling for the resignation of the former Trade Unionist leader. Just like Zanu Pf MDC finds itself with two distinct camps the Chamisa and the Khupe camps. Both being the vice presidents of the popular opposition party are angling to succeed the former premier who has not been well for some time. Just like Robert Mugabe the former premier failed to groom a successor though it looked like Khupe was the heir until Chamisa and Mudzuru came into the presidium last year, It terms of succession Tsvangirai and Mugabe both failed the test and earlier on Mugabe was forced out of power and the same might happen to Tsvangirai but if that happens it would be a recipe for the waterloo of opposition politics in Zimbabwe and with the military government in place Zimbabwe will be posed for a one party state in which the Gukurahundist will be ceding power from one to another other as a matter of escaping the guillotine of their actions. More so the succession politics of MDC have also been fueled by the illness of its leader and those that are jostling to take over lacks the mantra that of the former premier it is of paramount importance for the reader to note that the succession matrix in the opposition party have reached a boiling point because Dr Tsvangirai overlooked Thokozani Khupe just the way Mugabe overlooked Joice Mujuru and later on Mnangagwa.It is thus this whole circus that MDC finds itself in two camps with those close to Tsvangirai saying Chamisa is possed to take over.
Scenario number one neither Chamisa nor Khupe will stand a chance with the junta government in the fourth coming election both vice presidents lack the popularity and Mnangagwa won't even rig an election if those guys are to succeed Tsvangirai. President Mnangagwa is more popular than Chamisa or Khupe By the time we will reach the election date they is high probability that if Khupe doesn't succeed Tsvangirai in favor of Chamisa MDC will have split again already it is in public domain that Khupe is against the MDC alliance. Hence any move that will see one of the two cadres taking reigns from Tsvangirai will result in another split of the MDC, collapse of the so called MDC Alliance and finally the death of the opposition politics in Zimbabwe
Scenario number two, if Tsvangirai resigns or die as the incumbent leader of MDC before the elections they is high probability that the MDC Alliance will also collapse. As I noted earlier on, the former premier is very unfortunate to have suffered from colon cancer when Zimbabweans needed him the most. While Zanu Pf might seem as if it is not involved in the infighting and illness of the former premier one should not that money is being used behind closed doors to win some of the mercenaries in the main opposition party while the illness of Tsvangirai is a bonus to Mnangagwa as he knows himself that if Tsvangirai was fit he was going to be embarrassed come the elections. Just as what is happening in Kenya Uhuru Kenyatta is trying his best to establish a one party state by making sure that they get rid of Raila Odinga. With the oblivion surrounding Tsvangirai's future and life the opposition needs a new face that will carry the momentum of Tsvangirai in case nature calls him.
Scenario number three, who then should take from the ailing former premier. The new comers Joice Mujuru has proven beyond doubt that she is a kindergarten politician who still believes that she can win an election against Zanu Pf forgetting that she has been part of a rigging brigade that kept the ousted aged leader from power more so Mujuru's alliance with briefcase political parties such as Farai Mbires Zunde is not an alliance rather a group of comedians who should join Gonyeti and crew as they have proven beyond doubt that they are out of touch with the current political dispensation in Zimbabwe, but being led by a blind leader in the face of Joice Mujuru who should now being possed to take over from the ailing premier if she had joined the MDC alliance back then but she failed to read the political climate in the opposition circles and after the elections she will join the political zoo, as for Nkosana Moyo I do respect and cherish his views but just like Mujuru she should enroll for a political science degree at either UZ or MSU and learn the basics of politics and governance in Zimbabwe.
Considering the palpable economic and political environment in Zimbabwe the Econet Wireless boss Strive Masiwa is the best candidate to take over from Morgan Tsvangirai. I am not campaigning for this man but he is the sought of a person that can neutralize our disintegrated opposition, if the prospects of a united opposition are anything to go by as purportedly by respected political sentient Prof Eldred Masunungure, with the track record of this man Zimbabwean are more than guaranteed that foreign direct investment will flourish while he takes over the button stick both in the MDCT and MDC Alliance However the onus towards this move belongs both to Masiwa and the opposition. If Masiwa is to join politics he should not make a political blunder as the one portrayed by Mujuru and Nkosana Moyo of forming parties these fellows should have joined MDC and by doing so Zimbabwean by now would have been guaranteed of an opposition alliance victory however they made that wrong decision not understanding how deep the opposition of opposition are. Its high time Strive Masiwa should join the opposition and make Zimbabwe strive again. The opposition should be ready to integrate him as its new face if a real chance of a new Zimbabwe is to be realized.
Knowledge Hakata is a cutting age independent political analyst and Co-founder of Demos'Cratos a political consultancy organization. He can be contacted on knowledgehakata@yahoo.com
Source - Knowledge Hakata
All articles and letters published on Bulawayo24 have been independently written by members of Bulawayo24's community. The views of users published on Bulawayo24 are therefore their own and do not necessarily represent the views of Bulawayo24. Bulawayo24 editors also reserve the right to edit or delete any and all comments received.