News / National
Zimbabwe must invest more agriculture to improve food security
30 Jan 2018 at 12:40hrs |
Views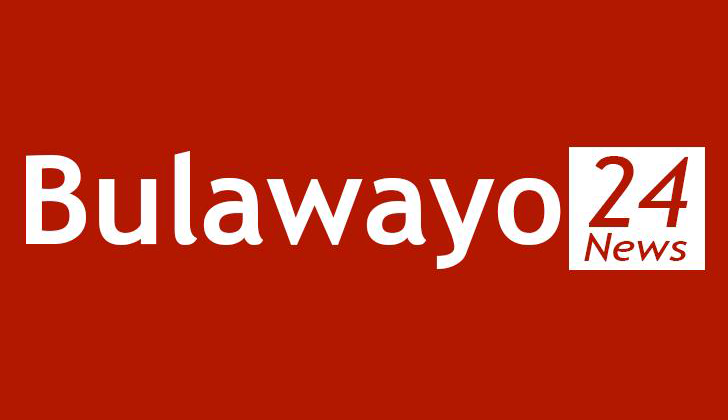 Politics of grandstanding should be a thing of the past and must not find its way to the new political dispensation currently prevailing in the country. People now want tangible things.
Zimbabwe is not on sale and neither should we try and auction it to the highest bidder with some few silver of coins. We have the resources and those countries who are keen to come and invest in the country and should run to us. We should strike mega deals which will give us a very strong economic growth and re-ignite our industries and factories.
Yes as of now the country needs that direct foreign investment to work as a catalyst but we should not beg for more because we will be shooting ourselves on the foot.
There is nothing wrong to borrow money from other countries for investment but on the other note we should also bear in mind that we need to return that money with the highest interests. The much talked hype of the MDC-T $15 billion to be given to them if they win in this forthcoming election is not enough for Zimbabwe. I think the opposition must come up with other ways of improving the economy of the country without borrowing too much from regional and international community.
Zimbabwe is so much blessed with trained agritex officers, farmers and agriculturists who are ready to exhibit their skills in the agricultural sector.
We have to fill the grain silos around ghe country to the brim and have enough for export.
Zimbabwe's economy is agro-based. This new adminstration must support the agricultural sector.There are a lot of Zimbabewans in the diaspora who have fled the country due to the ailing economic environment and they have set up their roots in foreign lands and would not like to come back home but are willing to reconnect with their colleagues and start rebuilding the country through the farming business.
This is a new opportunity for the government to link and support this sound initiative. The Zimbabwean economy cannot be worse with such kind of expertise possessed by many Zimbabweans both locally and in the diaspora.
There are huge investment opportunities for commercial and small scale farming in the country. Farming business has always been the mainstay of our economy and the government must make sure that the land is at the right hands especially to people who are knowledgeable in agriculture.
There is huge demand for tomatoes, cabbages, onions, potatoes.There is also a big demand of pork, beef and chicken. Some small scale farmers do not have the capital and capacity to produce them and there is need to create co-operatives and business partners with people from diaspora so as to inject enough flowing capital to such small subsistence farming.
I had an opportunity to visit Kenya sometime in 2009, where I discovered that the Kenyans in diaspora have invested so much in agriculture and are making huge profits and improving their economic sector, thereby creating employment and boosting the local markets.
Our land is still virgin and we need to till it all year round with irrigation facilities in place for winter cropping. Zimbabwe has vast tracts of land which is lying idle and need to be fully utilised. The more we financially and technically equip our farmers the more the produce in the country, the more jobs we create to resuscitate the dying industry.
Zimbabwe used to produce one of the best tobacco.
We have to stick to farming. This is a sustainable path to food security. We need to produce more for the local consumption and export. I believe the only countries with very strong agricultural policies will benefit much more in this global market. Zimbabwe has vast virgin land and we are our own masters. We are not poor as some would like to label us. We have the capacity to grow our economy four fold. It's only a matter of time and the willingness to venture into serious business. We have just opened the doors.
Developed countries are facing a challenge with obesity and are looking for nations who produce organic foods. We can grow such foods and make billions of dollars and supply them with organic food. Fisheries in Lake Kariba must get more funding so that they can produce more fresh and dried kapenta. Sweet potatoes are becoming very important tubers which provide iron to the body. Such type of food is on high demand in the European community.
Lots of research is continuously bringing those goods on western supermarkets' shelves. Okra 'derere' for instance. It's now almost in every main supermarket in United Kingdom.
The Command agriculture is a noble idea and it must spread to unprivileged small scale farmers who are struggling to pull their resources together. We won't go wrong if everything is done transparently. Our leaders must be committed to leading an ethical and transparant government. Corruption and embezzlement of funds have been the greatest impediment in the country and must be sternly dealt it in order to achieve our goals.
We have to grow again as a country without being stuck in debt all over again. We are sitting on billions of dollars and all what we need is to awaken the giant.
Contacts
Facebook- Leonard Koni
Twitter-@leokoni
Whatsapp-+27747402042
E-mail-konileonard606@gmail.com
Source - Leonard Koni
All articles and letters published on Bulawayo24 have been independently written by members of Bulawayo24's community. The views of users published on Bulawayo24 are therefore their own and do not necessarily represent the views of Bulawayo24. Bulawayo24 editors also reserve the right to edit or delete any and all comments received.