Opinion / Columnist
Another Gukurahundi Judas Iscariot humiliated in Mashonaland
01 Feb 2018 at 13:19hrs |
Views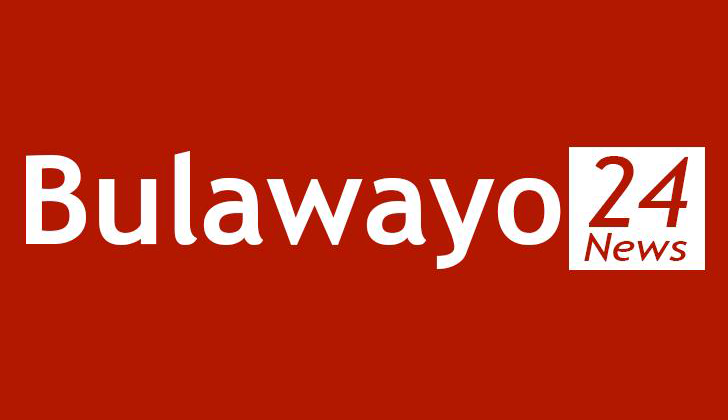 A few days back we wrote, "We are aware of Judas Iscariots of our times who are enjoying blood money in the cult called Zanupf. They once believed that the surrender document called the Unity Accord had solved Matabeleland genocide only to realise now that it did not. They are also coming out to give us a scrip to be followed on Matabeleland genocide. We say to the sellouts, enjoy the blood money but be careful as sand is slowly shifting under your feet."
It is hardly a week now, and one of them, Angeline "Mthengisi" Masuku has come out guns blazing against the survivors of Matabeleland genocide, blaming everything on the victims. She was chocking with anger on behalf of Matabeleland genocide perpetrators, prepared to defend cruel butchers of innocent Matebeles with the last drop of her blood. Fat cheques will keep on coming and so are promotions. It pays to be a Zanupf "impimpi"!
It is blood money! Ngesindebele sithi uyidle uyibekele amathambo. It does not come without consequences. Angeline " Mthengisi" Masuku learnt it the hard way at Rev Ruben Mabhena's funeral.
Fit for a shameless sellout who has grown so fat because of receiving blood money from genocidists, the people of Matabeleland booed and drowned her nonsensical speech. Rightly so and very good for a sellout, she was humiliated and forced out of stage.
We hope the other well known sellouts who are receiving blood money from Zanupf to betray their brothers were watching, including those who run with the hare and hunt with hounds, they will be exposed and cut to size too. It is just a matter of time. People of Matabeleland are not fools and they cannot be fooled.
We were also surprised by articles from Mashonaland that justify Matabeleland genocide and defend perpetrators like Emmerson Mnangagwa.
Sam Wezhira a blind supporter of Mnangagwa from Mashonaland believes that "Gukurahundi discussions stink to highest heavens". "I don't remember a single voice raised against the Gukurahundi atrocities among the Shona people. Whoever was dealing with the dissidents was viewed as a hero and Mugabe was a hero", he wrote. He is damn right. No one amongest Shonas raised their voice when the people of Matabeleland were being slaughtered like chickens. Instead they were singing and dancing, shacking what their mamas gave them in support of 5th Brigade which was on duty in Matabeleland committing genocide. It was under the command to wipe all Matebeles out of the face of earth. Emmerson Mnangagwa was untouchable during those days of pain, he was stocking the fires of the genocide. All he said is recorded in black and white. To him Matebeles were no longer human beings but cockroaches that needed to be wiped out of planet earth using DDT. Is it not out of his cruelty that he volunteered to be the architect, advocate and spokesman of Matabeleland genocide? We demand the truth and apology from Mnangagwa.
One, LIoyd Msipa also from Mashonaland still believes Matabeleland genocide was a conflict. We do not know if the guy knows what a conflict is. He wrote, "The Gukurahundi issue must be understood in the context of a political conflict between the two leaders of Zapu and Zanu in post liberation war politics. The differences between Nkomo and Mugabe after Lancaster were the catalyst to the conflict that followed". It was genocide not conflict. Soldiers armed to the teeth with latest weapons murdering unarmed innocent civilians that included the defenseless old, born and unborn children and women.
Like the Unity Accord, Emmerson Mnangagwa's so called National Healing and Peace has failed before it even starts. It is driven by the perpetrator who appointed his friends into the commission and gave them his (perpetrator'script) to be strictly followed during the so called national hearings. The results will be null and void.
Matabeleland genocide is not limited or restricted to the physical annihilation of more than 40 000 innocent Matebele civilians in the 1980s. It is more broader as it extends to the extermination of identity, culture, languages and identity which continues to this day. It is founded in deep Matebele phobia which seeks to promote Mashonas as supreme ruling class and Matebeles as inferior second class citizens to be destroyed. Marginalisation in the areas of politics, economics, job market, higher education and development is evidence of tribal hatred and intention to annihilate Matebele nation by any means possible.
This is the subtle continuation of Matabeleland genocide which the world cannot talk about because it cannot see it. The perpetrators cannot address it because of many reasons. But believe it or not this will result in the restoration of Matabeleland statehood.
In South Africa the Truth and Reconciliation process was successful because it was handled by the government formed by the victims, Same applies to Rwanda. In Germany the unrepentant wheel chair bound Nazists are still hould before courts to face justice for their participation in the holocaust.
No truth no reconciliation, no justice no peace!
Source - Wilson Mahlafuna and Khohliso Maqhoba
All articles and letters published on Bulawayo24 have been independently written by members of Bulawayo24's community. The views of users published on Bulawayo24 are therefore their own and do not necessarily represent the views of Bulawayo24. Bulawayo24 editors also reserve the right to edit or delete any and all comments received.