Opinion / Columnist
The election cannot be free and fair
13 Feb 2018 at 08:57hrs |
Views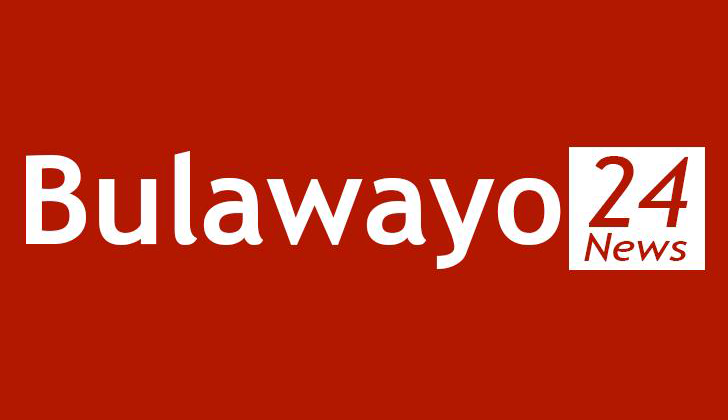 The forth coming general elections cannot be free and fair. After holding violent successive elections since 1980, the Mnangagwa regime is not showing any signs of allowing a truly democratic process to prevail. The coup politicians have talked well, even going all over the world telling everyone that elections will be free, fair and peaceful. This is contrary to what is on the ground.
Everyone who is interested in our political situation knows pretty well that ZEC is not independent. Zapu did highlight the gross anormalities of ZEC in 2013 and our calls were ignored even by other opposition parties. We had raised many issues such as the multiple appearances of voters on the voters roll. This time around Zimbabweans still have to go with this same ZEC that is far from being independent. It is a ZanuPF controlled set up that can never produce credible election results if those results are against ZanuPF. It is a fact that Zimbabwe has never had free and fair elections ever since. The progressive and democratic forces the world over must not be hoodwinked by those who have their long standing clandestine deals with ZanuPF and Mnangagwa precisely for selfish business interests.
It is an open secret that coup politicians have engaged the traditional chiefs to violently campaign for them. A very brutal and primitive method of denying non ZanuPF members food is being used by the chiefs who have been bribed by expensive cars. Is it fair to expect starving peasants to vote otherwise?
Zapu's prospective candidates have been complainig of specific and open intimidation by the powerful ZanuPF chiefs and councilors who have demanded their voter registration slips. No -one has dared to take this seriously. From Matebeleland North it was reported in detail how a ZanuPF seating MP threatened the villagers warning that a soldier, Rugeje would come down on them. These villagers are people who survived Gukurahundi mass killings. Rugeje could have been one of the murderous Gukurahundist soldiers. All this rampant intimidation can not in any way go along with a democratic process whatsoever.
There are similar reports from Matabeland South at Bayethe of Esigodini where a certain village head Sindiso Ncube forced every registered voter to surrender their voter registration slip for recording in a form with a ZanuPF candidate. Those failing to do so were threatened with unspecified punitive measures. This has been reported but nothing has been done. What kind of free and fair elections can come out of such a political environment?
Addressing people in Mashonaland West in Shona Mnangagwa referred to political competitors as dogs. Of course this is not new to ZanuPF. It is typical of their inborn undemocratic tendency. With such hate speech coming from the top man one wonders what his armed trigger-happy murderous supporters are now saying and doing to the un- armed and defenseless civilians. Zapu deplores this obvious level of irresponsible and violence -insiting gesture. Of course ZanuPF possesses no other political vocabulary. They have never acquired any political communicative capacity that can be devoid of violence or threats especially on un-armed people.
Then, there is the role of the army. Phillip Valerio Sibanda has been visiting soldiers and telling them not to be bribed by the rival G-40 ZanuPF faction. Obviously he is involving the whole army into politics. How does the public respond to this situation? General Chiwenga explained the coup by saying ``our party Zanu PF was going to be like UNIP of Zambia.`` It is clear that the army is a ZanuPF political branch. Who can ever win an election if it is common knowledge that the army supports ZanuPF? The army removed Mugabe, can they allow another political party to rule even if that party wins an election?
Zapu would like to tell SADC, the AU and all democratic forces the world over that Zimbabweans just need genuinely free, fair and credible elections organised at internationally acceptable standards. Foreign governments that are now engaging Mnangagwa believing that there is a new political despensation are helping ZanuPF to do its usual game of denying Zimbabweans to decide and shape their own political destiny. Some of these countries did so in 1980 and during Gukurahundi. They only started `` mposing some sanctions`` when Mugabe refused to stop the people from grabbing the land from the whites. Now that there is talk of whites getting back their land, these governments want to lie to the world. There is no way elections can be free and fair unless there is a radical transformation from the government to uproot all the deeply rooted traditions of repression of ZanuPF.
Patron Khutshwekhaya Nketha - Zapu Secretary for Elections.
Source - Patron Khutshwekhaya Nketha - Zapu Secretary for Elections
All articles and letters published on Bulawayo24 have been independently written by members of Bulawayo24's community. The views of users published on Bulawayo24 are therefore their own and do not necessarily represent the views of Bulawayo24. Bulawayo24 editors also reserve the right to edit or delete any and all comments received.