Opinion / Columnist
MDC implodes - Rumours and gossip destroys the once strong party
18 Feb 2018 at 19:41hrs |
Views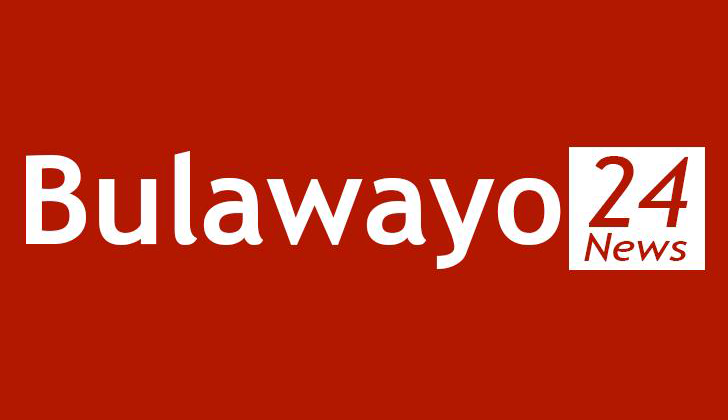 Zimbabweans owe Tsvangirai some gratitude for supporting maintaining democracy but It feels as if he was doing it to become a dictator himself. Ironically the constitution of the MDC is the most undemocratic and chaotic piece of paper. Tsvangirais death brought up great fissures within MDC. Where the family of Tsvangirai suddenly decides who should take over from Tsvangirai. As long as the party has Tsvangirai's name in it it becomes a family property.

The Tsvangirai Chete chete mantra has plunged the party in a big pool of destruction. The MDC will never remain the same MDC has shown us a vivid illustration of the unity of purpose that characterizes this party when it is at its worst. It was that unity of purpose that drove MDC leaders to be rumour mongers in their quest for snatching leadership reins from Chamisa. It was that unity of purpose that laid the foundations of division within MDC. It is that unity of purpose that is the key to OPPOSITION progress in the years ahead.

Rumours and scandals were spread around in a bid to disqualify the youthful Chamisa. Tsvangirais family was made believe that Chamisa was sexing Tsvangirais wife. This rumour was spread with specific purpose of demonising Chamisa and hoping to drum up the support for Mudzuri an Khupe.

It was well known Khupe never worked well with Tsvangirai but on Tsvangirais death Khupe shared more tears that bereaved.

Unity of purpose was used negatively in the case of MDC.

We can see concrete examples of that unity of purpose in so much of MDC public spats.

Unity of purpose guides MDC's collaboration for democracy, human rights and good governance, to fly away into the thin air. It drove their collective efforts for peace and security -- including being champions of democracy to vanish into thin air.



The same applies to efforts to build enduring peace in parties recovering from the loss of a leader. The leader who had hoped to keep the party as his personal property yet he claimed to be democratic.

Throughout history, political parties that reaffirmed their enduring spirit, have come together to work towards their mutual gain. In a nutshell, that is the simple meaning of unity of purpose. But MDC has transformed it into a confusion and dying party now left in the hands of rumour mongers scandrous bigots power hungry hypocrites and dangerous leaders.

People may use different paths but all travelling the same journey; holding on to the ideals that are important to all of them. Unity of purpose also means the ability to identify, negotiate and resolve differences. MDC is now bedevilled by lack of these qualities, hence its perennial problems. It behooves on members of the MDC to take advantage of opportunities, to participate, promote collective responsibility, and foster a strong sense of belonging. Honesty and hard work; shared understanding and support for each other; sense of identity teamwork and social solidarity; high level of involvement in political projects; courage and fair play; mutual co-operation and tolerance; emotional support for members; and loyalty and patriotism. All these values, if held sacrosanct, and if people had pulled in one direction, MDC would have certainly achieve unity of purpose, which is the sum total of a stable political party. In the MDC such values have been devalued to nothing like the legs of the snake. It is because theirbpriorities are wrong. Right now the process of mourning Tsvangirai is not given the importance it deserves, yet it is the only process that can heal the wounds and bring about order and mutual respect among party members. But what is a good MDC brand or a beautifully written Constitution when the people are at each other's throats? Unity of purpose is the ultimate goal and aspiration of any party.

First and foremost, let us accept that there is still unresolved anger, hatred, fear, worry and stress which continue to haunt MDC arising from different episodes of their history.

Of what use is it, to build a big party which can go up in smoke in one day as violence flares up within MDC the nation is reminded that MDC only brings violence and no progress. It does not stand for a single democratic value. Chamisa was a cart before the oxen. He was appointed then the constitution was amended. The idea of giving a party your name shows the greatest hypocrisy being paracticed by MDC. Politics must know that it pays more dividends to invest in peace. The violence shown by MDC. Reconciliation is focused on building relationships between antagonists. The relational dimension involves the emotional and psychological aspects of the fighting parties. As a concept and praxis, reconciliation endeavours to reframe the conflict so that the parties are no longer preoccupied with anger or seeking revenge. The prime objective, which is, achieving unity of purpose, is how to seek innovative ways to create time and space within various levels of the populations for long lasting reconciliation to be implemented. This is imperative in order to address, integrate and embrace the painful past, and the shared future, as a means of dealing with the present.

So MDC should not start talking about unity of purpose before it is at peace with each other. They have neither the unity and they are not convinced for what purpose. All the challenges they have faced and continue to suffer emanate from unresolved past grievances. They are a people spell bound by a curse. MDC therefore needs to come to terms with its past in order to achieve unity of purpose. Zimbabweans are known for their resilience. ZANU PF will win it will walk through this dog's breakfast being created by MDC.

As the elections come closer MDC will be preaching rigging. They have nothing they are offering to any person. All their supporters are being fed with imaginary fear. ZANU PF shall attain unity of purpose come hell or Chamisa. MDC is now breaking into pieces. It will be buried together with its leader. Already it is fighting itself it is now using thugs called vanguards to prohibit others to attend the office. They again are using Tsvangirais stepmother muzvari Manyonda to divide the party further. MDC is surely in a horrible fight with itself. If it is brutally bruised it will then blame ZANU PF for its loss in the coming elections. ZIMBABWE must unite and remove this cancer called MDC. Zimbabwe should not be led by a Movement of Democratic Confusion

Vazet2000@yahoo.co.uk



Source - Dr Masimba Mavaza

All articles and letters published on Bulawayo24 have been independently written by members of Bulawayo24's community. The views of users published on Bulawayo24 are therefore their own and do not necessarily represent the views of Bulawayo24. Bulawayo24 editors also reserve the right to edit or delete any and all comments received.