Opinion / Columnist
Tsvangirai Death: The only truth is
19 Feb 2018 at 07:50hrs |
Views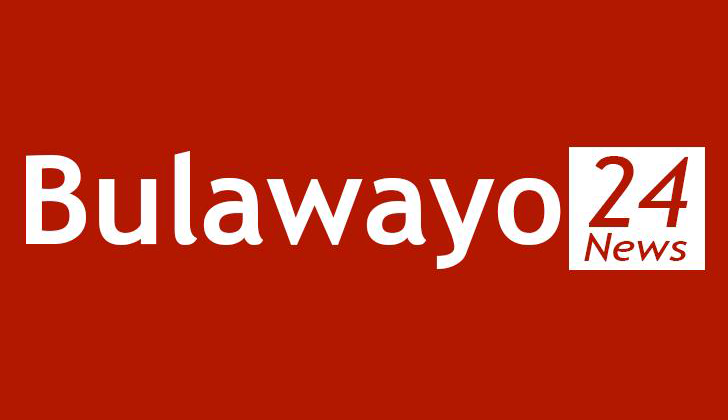 Amidst all the speculation and misinformation surrounding the final days of the late former Zimbabwe Prime Minister and leader of the MDC-T, Dr. Morgan Richard Tsvangirai, it remains to be seen whether the truth-sayer will eventually rise and set the records straight. What has complicated the unfolding events is that even members of the family seem to have picked their own favorites amongst the contesting sides and thus seen as effectively meddling in the succession politics of the party. This has compromised the credibility of facts in their side of the story too.
Just like during the transitional negotiations of Operation Restore Legacy, every Tom and Jerry claims to have an inside 'source' with first hand knowledge of the happenings in the final days of Morgan Tsvangirai. Baba vangu Shumba! In those days between 15-21 November every person on the street became a journalist, with an inside 'source' as they put it, dishing out even the most microscopic of developments in the negotiations between the army and Mugabe. It boggles the mind that, more or less about 8 people were involved in the actual negotiations with Mugabe and yet, every pompous Zimbabwean you meet on the street from Mbare to Jahunda in Masvingo boasted that he has a source who sat around the negotiating table. Does this then mean the more or less 8 people in the negotiations were 'sources' to 4 million adult Zimbabweans who followed the events, and claimed to have inside sources?
Whilst this is a mathematical lie, let us be generous and extend the numbers. If we add Mugabe and Chiwenga, we now have 10 people who were involved in the actual negotiations. While this remains a mathematical lie again, but it presupposes that even the old man himself, Mugabe, was an inside 'source' to some vendors at Mbare musika. While taking 15 minute breaks during the negotiations, Mugabe would supposedly call these banana-selling vendors and update them on any developments. All while Chiwenga and Mukonori updated theirs too. Charamba as well. During the march on 18 November 2017 at Freedom Square, Victor Matemadanda the war vets Secretary General, climbing and standing out of the sunroof of an SUV, shouted at the top of his voice to the crowds gathered around him that he too had 3 'sources' (including a Mugabe family member) involved in the actual negotiations who informed him that the old man had resigned. It later turned out that as late as 20 November the old man was still pulling tricks up his sleeves to retain office, and yet Matemadanda's 'inside sources' had fed him that Mugabe had resigned 2 days before. That is how corrupted news had become. Welcome to the age of 'inside sources,' speculation and as Donald trump coined it, fake news.
The last days of Tsvangirai have been marred by a lot of speculation, untruths, half-truths, sugar coated truths, sunbaked truths, bended truths, diluted truths, Chamisa truths, Mudzuri truths, family truths, name-your-own truths. The real and only truth, has gone with Morgan Tsvangirai himself. Firstly, we were told the family denied Elizabeth access to see her husband in hospital, but during an interview with Mutumwa Mawere, Tsvangirai's brother Collins, submitted that it was indeed Morgan Tsvangirai himself who, angered by allegations that Elizabeth had been seen in Harare the same day that she allegedly opted to spend the day in bed in Johannesburg because of a headache, barred his wife from seeing him after learning of her suspicious movements. The rumour mill even went as far as alleging that Chamisa and Elizabeth are romantically involved as evidenced by their closeness. Secondly, Collins Tsvangirai, Edwin Tsvangirai, his wife Diana, and Vincent Tsvangirai were interviewed by Sophie Mokoena of SABC on 9 February outside the hospital. While Diana categorically dismissed any speculation that Morgan Tsvangirai had met with 'any' politician from the MDC-T, Edwin confirmed right there and then that Mudzuri had indeed met the MDC leader not once, but twice in two days. Unless this means Mudzuri is not an MDC-T politician, this somewhat was contradictory. Third, a picture allegedly showing Morgan Tsvangirai signing the letter appointing Chamisa as acting president went viral, only for the family and Mudzuri to dismiss the letter as fake and fraudulent.
Such are the effects of modern technology on information degeneracy. The incidence of the family picking sides in the succession fray has compromised their side of the story too. The succession issue remains one of the MDC-T party. It must be solved by the relevant bodies within the party, and not the family. As things stand the tide is moving against the family's favorite, Mudzuri, but this will pull away any gratitudes to the family, from the party, going forward when another leader other than Mudzuri is well and confirmed as substantive leader ultimately. As clear leader going forward, Chamisa is unlikely to favour gogo Tsvangirai with 'thank you groceries' when she has publicly chosen his rival and dressed him down openly. The truth of what led to all this state of affairs, will be buried with Morgan Tsvangirai. The truth of who actually barred Elizabeth access to her husband, has gone with Morgan Tsvangirai. The truth of who signed the letter appointing Chamisa as acting president, has gone with Morgan Tsvangirai. The truth of Morgan Tsvangirai's wish to be buried either in Buhera or anywhere the government sees befitting a former premier of state, has gone with him. The only truth confirmed so far, is that Morgan Tsvangirai is gone.
Zororai murugare Save.
Robert Sigauke is a Legal Advisor, Author, Entrepreneur and Political Analyst based in Johannesburg. He can be contacted at dialogue@highveldmail.co.za Facebook facebook.com/TheRobertSigaukeDialogue
Source - Political Analyst, Johannesburg
All articles and letters published on Bulawayo24 have been independently written by members of Bulawayo24's community. The views of users published on Bulawayo24 are therefore their own and do not necessarily represent the views of Bulawayo24. Bulawayo24 editors also reserve the right to edit or delete any and all comments received.