Opinion / Columnist
Gukurahundi: Walking in the deathly shadows of Kigali and Banjul
20 Feb 2018 at 15:19hrs |
Views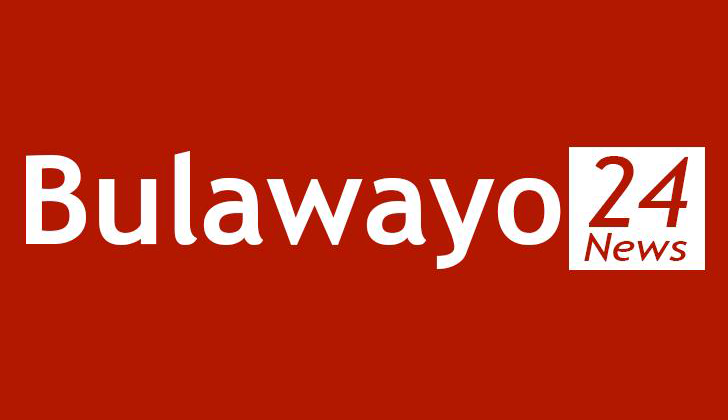 Should the architects of the Gukurahundi atrocities committed in Matabeleland and Midlands face legal action in an independent court of law convened in Zimbabwe, Africa or abroad? On May 30, 2016, Hissène Habré, the former dictator of Chad, was convicted of war crimes by a court in Dakar, Senegal. His victims waited 26 long years to see justice served but the wait was worth it. Habré was found guilty of crimes against humanity, summary execution, torture and rape - and sentenced to life in imprisonment.
Later that year, on November 16, Jean-Claude Iyamuremye and Jean-Baptiste Mugimba were extradited from the Netherlands to Rwanda to face charges for crimes committed roughly 23 years ago. The Rwandan suspects stand accused of participating in the 1994 Rwandan genocide. And, in August 2016, Jean Twagiramungu was extradited to his homeland from Germany after he lost a two year-battle to evade a process of answerability in Kigali for the role he played in the dreadful killings of over 500 000 mainly Tutsi Rwandans who were executed by the infamous Interahamwe militia.
Now, almost 24 years later, a fresh battle awaits human rights campaigners in Africa, as a campaign for justice in the Gambia was established on October 21, 2017, in Banjul, by an all-encompassing alliance of ardent campaigners. Former dictator Yahya Jammeh has been incriminated in arbitrary arrests, torture, enforced disappearances and extrajudicial killings, like that of Solo Sandeng, an influential activist with the opposition United Democratic Party (UDP), who was arrested on April 14, 2016, after he led a protest calling for electoral reform in Serrekunda, a suburb of Banjul. Sandeng was beaten to death while in police custody and buried clandestinely.
Police discovered his remains concealed in a secretive burial site in March after suggestions from Saikou Omar Jeng, a former National Intelligence Agency director, led them to a grave in Tanje, a small fishing village around 33km from the capital. While the fight to incarcerate Jammeh for crimes against humanity has just begun, justice for victims of the Rwandan genocide came about after the United Nations Security Council set up the International Criminal Tribunal for Rwanda (ICTR) in 1994.
Former high-ranking government officials and influential militia leaders were tried through the ICTR and European courts. And although thousands of hastily arranged trials were held in conventional Rwandan courts, with up to 130 000 prisoners facing trial and only about 1292 suspects tried by 1998, the legal system could not cope. So Rwanda established an efficient justice scheme called Gacaca: a community-based dispute resolution mechanism that oversaw two millions cases by 2012. The Gacaca system is based on the principles of full confessions and societal reconciliation in troubled communities.
The Campaign to Bring Yahya Jammeh and his Accomplices to Justice could attempt to have the Equatorial Guinea-based Jammeh tried in Africa or abroad. Former Gambian interior minister Ousman Sonko is languishing in a Swiss jail and could face trial for committing crimes against humanity. More than ever, what remains clear is, no matter how religious or repentant Sonko and Jammeh are, they will have to account for all of their despicable deeds right here on earth, and possibly, in the afterlife.
Accordingly, people who lost family and friends during the Gukurahundi military campaign can opt to go the Rwandan route – or if such an opportunity is denied in Zimbabwe, seek help through the International Criminal Court of Justice (ICC). A crucial understanding from the Rwandan experience and post-World War 2 search for justice in Israel is that evil actions hardly ever go unpunished. A court in Northern Germany in 2015 sentenced a then-94-year-old Oskar Groening, a former SS-Unterscharführer, or junior squad leader, to four years in prison for being an accessory to murder under the Hitler regime. That was exactly 70 years after the end of World War 1; and the lesson from that is: no society will ever neglect a savage, collective atrocity, or let it go unpunished.
That is because leaders are not excused from legalistic accountability under international law. Late Yugoslav and Serbian politician Slobodan Milosevic became the first sitting head of state to be indicted when prosecutors at the International Criminal Tribunal for the former Yugoslavia (ICTY) charged him with 66 counts of crimes against humanity, genocide and war crimes committed during the Yugoslav Wars of the 1990s. While former Bosnian Serb leader Radovan Karadzic was sentenced to 40 years in jail by U.N judges at the ICTY who found him guilty of genocide for the 1995 Srebrenica massacre and nine other war crimes charges.
And former Chilean president Augusto Pinochet was detained in London on 16 October, 1998, in a case that set a precedent in international law. The Pinochet regime was responsible for the deaths of 3,000 people and the torture of thousands more in a 17-year reign in the 1970s and 1980s. Pinochet was arrested using the principle of universal jurisdiction that allows any state to investigate and prosecute individuals for crimes committed in other countries. So a keen spirit of justice is ubiquitous the world over and remembrance of those murdered in massacres is crucial to establishing a progressive society.
Since Israel built Yad Vashem – the official memorial to the estimated 6 million victims of the Holocaust – in 1955, you must wonder whether the Zanu-PF government is swimming against a historical tsunami of volatile happenings through suppressing issues and events around the Gukurahundi massacres. If Rwanda could establish the Kigali Genocide Memorial in 1999 to honour victims of the 1994 mass murders and the Zimbabwe government refused to let Zapu leader Dumiso Dabengwa hold a traditional service at Bhalagwe mine shaft in Kezi, Matabeleland on Saturday October 21, 2017: is the government attempting to bury a shameful and vicious injustice in grave inaction and vagueness?
Zimbabwe can create a unique justice and reconciliation course and guarantee closure to the Gukurahundi cruelties or risk waiting until an ICC process comes to life and events spiral far outside the control of local actors. The ICC is a court of last resort after all – and the loved ones of the citizens who died in the Gukurahundi massacres have been waiting for justice for the last 30 years. In 2012 the ICC charged Uhuru Kenyatta and William Ruto with crimes against humanity over the deaths of more than 1200 people in post-election ethnic violence in 2007-08 in a clear sign the world is fed up with ruthless representatives.
And former British Prime Minister Tony Blair could face legal action over the 2003 Iraq War. Lawyers for former Iraqi general Abdulwaheed al-Rabbat in June asked for the prosecution of Blair at the High Court in London because he started an illegal war that led to more than 1 million deaths and downright anarchy in Iraq and the creation of extremist groups like the Islamic State of Iraq and Syria (ISIS).
Amid economic tribulations and the reality of the secessionist Mthwakazi Liberation Front party (MLF) – Zimbabwe cannot disregard the Gukurahundi atrocities intentionally. Because while interest groups like the MLF seem like small, marginal outfits, events elsewhere provide plenty of warnings we must heed carefully. Secessionist uprisings in Chechnya and Mali show that such secessionist conflicts tend to grow and become extended, gory affairs that cause irreversible social destruction. Yet Zimbabwe requires a permanent peace process for the Gukurahundi atrocities that addresses the needs of all ethnic groups in society equitably and without reservations.
Zimbabwe must also deal with the allegations of serious violence and torture that have been levelled against security sector actors or risk the chance that a Pinochet-type judicious action, enforced in a foreign country, will grab hold of a senior government official like President Emmerson Mnangagwa, Minister of Lands, Agriculture and Rural Resettlement, Perrence Shiri, or former Police Commissioner Augustine Chihuri. Hollow actions will not quench a burning and reasonable demand for outstanding justice and reparations for the casualties of the Gukurahundi massacres and police violence, will they?
Source - Tafi Mhaka
All articles and letters published on Bulawayo24 have been independently written by members of Bulawayo24's community. The views of users published on Bulawayo24 are therefore their own and do not necessarily represent the views of Bulawayo24. Bulawayo24 editors also reserve the right to edit or delete any and all comments received.