Opinion / Columnist
Zimbabwe and its Constitutional Dilemma: Constitutionalism
28 Feb 2018 at 15:26hrs |
Views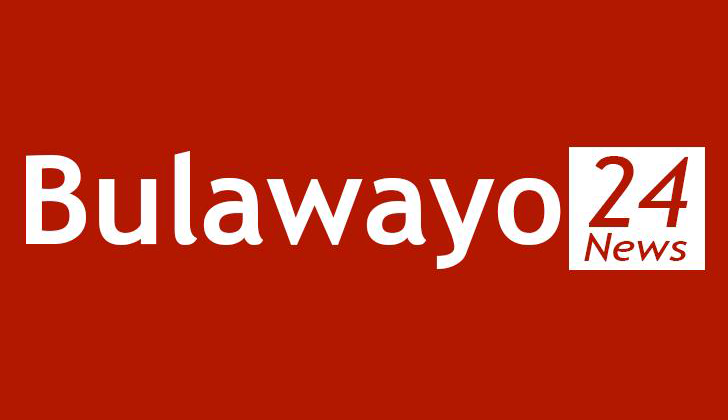 The term Constitutionalism means much more when looked at in the study of law. However, for lay people the term comes from the Constitution and refers in terms of government to a Constitutional government. This means adherence to a system of constitutional government and this in simple terms it means a government in terms of the Constitution or demands or directions or guidance of the Constitution.
Zimbabwe, a Constitutional Crises!
In December 2016 the country saw the beginning of a Constitutional crisis when a newly made constitution not even a full parliamentary term in operation began to be mutilated by the then Minister of Justice VP Mnangagwa who used his minions to bring a spurious application to the court to stop the process of appointing a Chief Justice in terms of the Constitution. The Constitution of Zimbabwe, through consultation with millions of Zimbabweans barely five years prior to this date, had been crafted to ensure that Judiciary officers in particular the Chief Justice had to be appointed in a particular fashion or manner.
Mr Mnangagwa as the Minister vetoed the voices of millions and decided Zimbabweans are mad and insane, how can they tell him, his government to appoint a particular person? He wanted himself to pick a person of his choice. He wanted someone who would serve their interests, and this was clear as indicated by the boycott of process by Judge Paddington Garwe. This is no rocket science. Zimbabweans were elated by this interview spectacle and knew that Chief Justice Malaba aced the interview and was fitting appointment well ahead of his appointment over four months later. There was not going to be a patronage appointment, and this led to the dragging of the appointment despite interviews having been long done and this saw some court applications with the hope to halt the processes simply because the Minister had an intention to amend the Constitution. Where have you ever heard of that? An intent not even a bill passed certain stages of debate stopping a law, a Constitutional provision? How could he be so sure that it would go through, and life had to be on pause because of a thought? Fascinating.
It is clear even to a grade one pupil that Mr Mnangagwa a lawyer by training was taking Zimbabweans for buffoons. He knows legal processes and therefore knows many Zimbabweans will just roll over and let him walk over because of how his government used coercive power, particularly military power and the government spooks. Furthermore, Mr Mnangagwa had always tipped himself for the Presidency after Mr Mugabe and he was paving a way for himself to be able to appoint his own Chief Justices and Judges who would twist the law and serve to his pleasure. There are no millions that need be paid to understand that obvious and clear-cut strategy hence he went through to amend the Constitution to reflect his will and throw down the garbage bin, that which was the will of Zimbabweans. It is absurd that with no change in circumstances the Constitution had to be changed, not to address a grammatical error or glitch but the substance of the law within such a short space of time.
The Constitution by the way means that if the people agree that they will be governed in a particular way, it might appear nonsensical but for the mere fact that it's the supreme law of the land then it trumps all other laws and stands. In South Africa many people want the death sentence due to the high prevalence of violent crimes, but the Constitution outlaws it and they cannot do anything about it and it is a dangerous precedent in our new-found democracies to temper with Constitutions. Constitutions must be sacred and not a playing ground for politicians to amend willy-nilly using their majority because then the essence of making Constitutions is lost. We might end up having new Constitutions in outlook every time there is a change in government due to these amendments. A Constitution is made today and one who does not agree but has a majority simply says let it be, but tomorrow after its signed into law we go and amend it because we have a majority and besides the people have put us as representatives to do as we please on their behalf. It is a principle of democracy which is not being exercised in good faith. It is a criminal intent.
Then in November 2017, Mr Mnangagwa was legally fired in terms of our Constitution section 329, Schedule 6 Part 4 and Paragraph 14(2) of our Constitution. The VP holds office at the pleasure of the President until after 10 years of the coming into effect of this Constitution. The Judge President gave an order stating his firing was illegal. The man deserves nothing other than to be impeached for subverting our law. He is a judge President and one wants to hear his reasoning for such an order. A few days latter after the firing the army clearly operating in cohorts with Mr Mnangagwa turned the tables and held Mr Mugabe hostage at his house, took over the national broadcaster and Support HQ was under siege and many strategic points manned by military tankers and personnel including the roads.
Clearly in terms of our Constitution the army is deployed by the Commander-in-Chief [((sec 213(1)) the constitution here says only the President, when it refers to deployment of army] but under the circumstances the CIC was under house arrest and the Commander of Defence forces was the one on National Television and the country was being run through Press Statements and Mr Mnangagwa himself was talking the language of the Army. General Chiwenga and his team were now cleansing ZANU PF of its factional fights in direct contrast to the Constitution (sec 208) which states army acts in accordance with the Constitution and may not act in a partisan manner or to the advantage or disadvantage of any political party or furthering the interests of a political party. General Chiwenga gave ZANU PF a lifeline when it was crumbling but he could not let that happen as his statement clearly showed that he is unapologetically ZANU PF with such intimate knowledge of proceedings within ZANU PF from the Liberation struggle to happenings within meetings clearly showing he attended all meetings and was privy to all its affairs, a direct violation of the Constitution.
The ZANU PF crumble is a process expected to happen to all organisations like it happened to MDC and such a crumble would have given other political parties a better chance as the game of life but for General Chiwenga's actions. Other political parties were disadvantaged by these actions using the national tools which should not have been used there, national armory.
To try and normalize the situation a resignation was arranged which is not what is envisaged in section 96 of the Constitution. Mr Mugabe resigned with a gun on his head. Zimbabwe in general does not regret such a resignation because Mr Mugabe had been kept the President by the same Army against the wishes of the people. He cannot be said to have been now a President Constitutionally. His removal to the people was therefore good because it cancelled the original wrong of keeping him in power against the wishes of the people by intimidating and rigging elections. It was perceived the army was correcting its wrong for all and would take Mr Mugabe and vanish with him but instead it wanted to establish a new dynasty. Nonetheless this document is about the Constitution and therefore we will not look at the merits of such removal but what the Constitution demands.
The impeachment process was basically trying to wash the dirt off the coup. A coup is defined as an overthrow, rebellion, takeover of government and that is what happened in Zimbabwe. Talking about bloodless and peaceful coup or transition is a desperate attempt to cleanse a dirty act. Thereafter the court orders on the 24th of November 2017 were exactly desperate acts by the perpetrators to seek legality but that would not be. The JP Chiweshe a retired Army Brigadier who deputized General Chiwenga and rose to the High Court at the turn of the century during the height of land seizures and instrumental in the 2008 ZEC shenanigans, served his purpose and disregarded the tenets of our law and Constitutionalism and used sec 212 to legalise the actions of the army. This section calls upon army to uphold the Constitution, which is to be deployed by CIC, to not act in a partisan manner, and all others, the Judge President took the whole of Zimbabwe for real nitwits, unthinking people.
The new President against the Constitution went on to appoint more than five non-MPs to Ministerial posts to accommodate the army into civilian office. One of his first actions was to violate the Constitution when he got into office. He quickly rectified that after people raised alarm, to his dismay, as he had always taken them for pushovers. He then announced the retirement of those he had made ministers from the army to run away from the guilty of making army personnel active office bearers in civilian institutions. That was too late after the appointment, but he further made the same mistake announcing that the incumbents of the Ministry of Foreign Affairs and Agriculture remained part of the national reserve force which means they are still part of the army and that violates sec 208(4) of the Constitution. They are still serving as they form part of the national reserve force which means they can quickly go into active serving should the need arise. The Reserve Force is known anywhere in the world to be part of the army. This could be debated in a court of law as semantics may win the day, but it is doubtful.
The new President then announced on the 18th of December 2017 that the Army General Chiwenga, was going to retire pending redeployment. He surely quietly resigned between the 18th and the 23rd of December 2017, joined ZANU PF and was appointed VP and second secretary of ZANU PF. We have not gone through the ZANU PF Constitution, but our base understanding tells us that for a person to occupy the second highest position in any party, he must be a member in good standing and active in party affairs to assume such a high position. In any case the appointment as second Secretary of ZANU PF was more daring and proved how Zimbabweans are taken for granted. The Constitution does not require that the VP be appointed from the same political party as that of the President but rather because we are regarded as such rollovers it was necessary to rub it in by making him second secretary of ZANU which confirms his membership.
Nonetheless to the Zimbabweans, not ZANU affairs, should we understand that the current VP was not a member of ZANU PF all this time during the 2008 army involvement in civilian affairs, the army acting to the detriment of our people? It defies all logic and it follows that General Chiwenga has always been an active member of ZANU and using national assets to the benefit of ZANU and intimidation and terrorizing of Zimbabwe against sec 208 of the Constitution post 2013. It would appear that the culture of army Generals making political statements and standing in politically questionable positions has always dogged our army including the late General Vitalis Zvinavashe, Brigadier General Douglas Nyikayaramba, hence the general feeling that the army was good in taking Mr Mugabe away to wherever they wanted with him to correct their past wrongs but no further involve themselves in civilian affairs going forward.

Culture of Desecrating on Constitutionalism
While ZANU and the government had been doing this, the opposition had been on its own mission copying and perfecting the art of unconstitutionalism. From the initial split of MDC, this had to do with MT refusing to step down against their Constitution before he had become President of the nation, may his soul rest in peace, that which he did not want to happen, has since happened anywhere. He caused the first split because he would not step down. He then in 2016 appointed two additional VPs when his health was not so well. This was an unconstitutional appointment as the Constitution of MDC article 6 which deals with office bearers made provision for only a DP, only one and not two. A dearly loved young man, advocate by profession, Advocate Chamisa even stepped down from active practice to implement an unconstitutional appointment. When people raised the issue, the supporters were quick to say leave MDC alone it is not in government, fight the unconstitutionalism of ZANU not MDC.
Many MDC sympathisers, did not see anything wrong with MT on his deathbed anointing a successor but the Constitution provides in article 9 for what happens in case the President is incapacitated, the Deputy takes over. While on his death bed fights started breaking out about who was acting and who wasn't and who was constitutionally supposed to? The Cape Town trip was seen as a valid reason for disqualifying E Mudzuri and Dr Khupe. This is neither here nor there, if Khupe boycotted meetings the operations of the Constitution were to kick in. These issues are not decided by public opinion as we risk the majoritarian conundrum, the tyranny of the majority and this is why we have Constitutions to ensure fairness and even in Companies the minority is protected from the tyranny of the majority shareholders where unfairness is envisaged to take place.
Then Mr Tsvangirai passed on and at that stage Adv Chamisa was busy taking over and many hailing him as a leader who stepped up and placed himself in pole position. The issue of the Constitution was shelved for political expediency, what mattered was that he was seen as capable and popular, but the Constitution was not crafted oblivious of those factors. If he was popular, surely, he should have been elected at the 2014 Congress as either the DP or SG but he lost. He did not have the patience to wait until elected at the next congress but was ready to bulldoze and take over the Chiwenga/Mnangagwa way and members of the party those that supported him were ready to beat those opposed to this move and burn people in huts.
Emerging theories resultant to the MDC-T issues:
1. The MDC-T Constitution had been amended and interestingly the only such evidence being produced were additions of the 's' on the Deputy President to Presidents only in certain few circumstances but nothing much. There was no minute produced to that effect to show the deliberations.
2. That the National Council which had elected Chamisa was a de facto Congress with such authority as per the Constitution which cannot be pointed out anywhere in the Constitution.
3. That MT had been mandated by the amended Constitution to appoint members to positions yet it cannot be pointed out in the said Constitution.
4. That Khupe had been disqualified by boycotting meetings and why did she want back now because she boycotted MT? This is not provided for in the MDC-T Constitution.
5. That Khupe had stayed over three statutory meetings in absentia and was therefore no longer a member, such action should be instituted if true in terms of such Constitutional procedures without resorting to hooliganism.
6. That Khupe was not popular enough and would kill MDC, which is baseless if congress voted her as DP.
None of these solve the Constitutional crisis faced by the party. In any case if the party had amended the Constitution that should have happened at a Congress as per norm not the other groupings being alleged unless expressly stated in the Constitution, but this would be challenged and probably successfully in a Constitutional state as being unfair to the majority especially considering the numbers of 215 for National Council versus the hundreds of thousands for membership and 5 000 voting at congress. The appointment of two additional VPs also was not ratified since no congress took place except the known one of 2014 and that leaves the two additional VPs only being personal assistants of MT's person on his duties whilst he lived and not beyond him. This theory is supported by the behavior shown by Chamisa who should or aught to have known that he was nothing more than that hence he usurped authority and dismissed the need for a congress as per the Constitution.
Many also said why worry about Chamisa when ED had done it at national level. He had merely rose up to the occasion with the political commentators and analysts saying their pieces and Dr Alex Magaisa quoting Games of power (Blitzkrieg strategy) which talks about the ruthless power grab theory ahead of other claimants which we Constitutionalists might find not so welcome in the MDC-T scenario and this day and age of Constitutional Democracies, where order is of great paramountcy and not individual interests over institutional and Constitutional order.
All these do not dispense with the big question of the operations and essence of the Constitution. It will appear Zimbabwe is not ready to be a constitutional state from the ruling party to the opposition politics. The opposition seems to clamor for Constitutionalism when it applies to ZANU and dispenses with it when it comes to it. Interestingly it is clear that more power corrupts more and the desire for power absolutely corrupts as it drives to a by all means necessary stance. It would appear that ZANU PF individuals are just Zimbabweans who will do anything to gain power or remain in power, this is so because the biggest opposition in the Country has shown that tendency since 2005 with MT changing goal posts to remain in power. We have also seen of late the likes of Tendai Biti and Welshman Ncube who left MDC-T seriously flip-flopping when the prospects of power seemed in sight.
Tendai Biti started singing loudly about his tenure as Minister of finance and how the GNU had done well and how MDC-T was in good position and started clearly supporting the actions of Chamisa. The good Professor also started singing how he had been told by MT that he would not make it to elections and therefore that he must support Chamisa and the Constitutional lawyer did not advice MT about the Constitution but rather said he must also tell that to Chamisa. Wow! Bang! Who in Zimbabwe is worried about the Constitution? It appears to us that as long as one is far from power, they are inclined to cry for the Constitution but as they draw closer to power, the Constitution is an unnecessary and unwanted hurdle hence the saying that there are two criminals in life, one is the politician and it must be tied down by the Constitution to stop it becoming a runaway train with the country.
However, in Zimbabwe what makes for reverting reading is that the ordinary folk do not also worry about the Constitution but whomever they support and whatever that person says. It would appear very clear that Zimbabwe is not ready for the Constitutional order because if it were, we would not suffer the unconstitutional acts even if done by those we support.
Do you have confidence that MDC once in power with all their breakaway partners would care about the Constitution? Having started with the NCA, MDC dispensed with the NCA so as to shelve the Constitution when they drew closer to power after winning more sits than ZANU in parliament, they even were talking about shelving the issue of the Constitution so as to allow MT once in office to benefit MDC members that had suffered a lot under ZANU during the campaign period, and unfortunately providence would not allow MDC's MT to win the Presidency in 2002.
With the benefit of hindsight to-date, you want to ask yourself these questions:
1. Is Zimbabwe ready for a Constitutional dispensation?
2. Is Zimbabwe capable of bringing in a Constitutional era and Constitutional Democracy as a model of politics?
3. Is it not too early judging from all these happenings to think of a Constitutional Zimbabwe with the rule of law?
4. Who can usher Zimbabwe into Constitutionalism?
5. How many generations away are we from Constitutionalism and the rule of Law as a country?
6. How bad has patronage and clientelism destroyed Zimbabwe?
7. Can Zimbabwe ever recover from the ZANU and Mugabe effects?
Compiled and prepared by:
Dr Vusumuzi Sibanda
Liberal Democrats National Committee Chairperson and MP Candidate for Insiza North Constituency.
Ms Linda T. Masarira
Revolutionary Freedom Fighters Chairperson and MP Candidate for Harare Central
Mr Bongani Nyathi
Zimbabwe Civil Rights Movement

Source - Dr Vusumuzi Sibanda
All articles and letters published on Bulawayo24 have been independently written by members of Bulawayo24's community. The views of users published on Bulawayo24 are therefore their own and do not necessarily represent the views of Bulawayo24. Bulawayo24 editors also reserve the right to edit or delete any and all comments received.