Opinion / Columnist
Debate on accessibility and affordability of sanitary products in Zimbabwe
02 Mar 2018 at 10:26hrs |
Views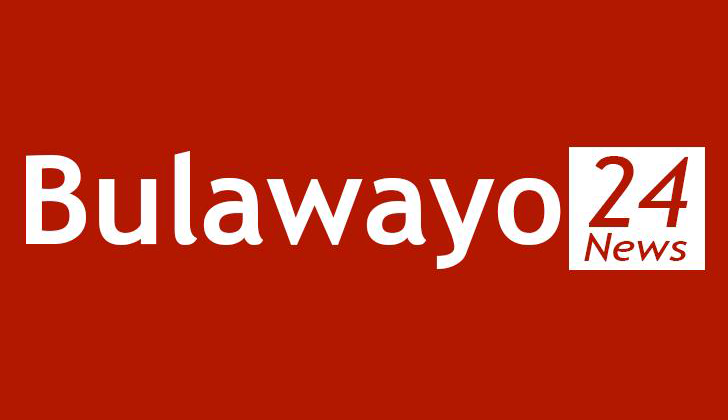 I have been following with keen interest the debate on sanitary pads in Zimbabwe since 2014. Both the private and public print media have been carrying screaming headlines on the subject matter. For example, Zimbabwe Situation 2014, carried a story, "Sanitary wear: Poor girls resort to cow dung" by Veneranda Langa, Herald 28 February 2018 carried two stories on the subject matter, "Make sanitary pads free." and "Condoms, sanitary wear debate rages on", "MDC MP in tampoons shocker" January 10, 2018 and "Legislators move to dissolve Parliament over sanitary pads" ZimEye, January 11, 2018. Dailynews February 17, 2018, carried a story entitled, "Zim women stage protest for free sanitary products" and the same paper had an editorial comment, "Make sanitary wear accessible, affordable." A closer analysis of all the newspaper articles point to the fact that they have one thing in common, that is an outcry over the accessibility and affordability of sanitary pads by Zimbabwean women from all walks of life and across the political divide. Honourable Prisca Misihairambwi has been at the forefront of fighting for this noble cause. The war and debate has earned her all sorts of names. She has been denigrated. For some, this issue is a feminine issue. However, I have seen it prudent to wade into this noble debate as a man so that this issue is not left to women alone. This debate should not be left to women alone. It is a women issue as it is also a men issue. It is our problem and should be confronted head on. We cannot afford to bury our heads in the sand like ostriches.
Men of Zimbabwe Arise!
My submission in this debate is guided by Jennifer Marchbank's conceptual framework, "Women, Power and Policy." It is my submission that the government of Zimbabwe in particular and the society at large is giving women a raw deal. We are betraying women and the girl child. Patriarchal arrogance and lack of women friendly policies, interventions and programmes are at the forefront of undermining women and the girl child issues and concerns.

A reminder to the government on the provisions of the Sustainable Development Goals


At the United Nations General Assembly meeting in 2015, governments across the globe committed themselves to do everything possible to address the challenges afflicting their peoples. As part of their commitment, they declared, " We, the Heads of State and Governments and High Representatives, meeting the United Nations Headquarters in New York from 25 to 27 September 2015 as the Organisation celebrates its seventieth anniversary, have decided today on a new global Sustainable Development Goals. On behalf of the peoples we serve, we have adopted a historic decision on a comprehensive, far-reaching and people centred set of universal and transformative Goals and targets. We commit ourselves to working tirelessly for the full implementation of this agenda by 2030....." Amongst the seventeen goals, there are some that specifically and unequivocally speaks to women and the girl child. For example, Ensure healthy lives and promote well-being for all at all ages (Goal 3), Ensure inclusive and equitable quality education and promote lifelong learning opportunities for all (Goal 4) and Achieve gender equality and empower all women and girls (Goal 5). These are some of the goals that governments across the globe committed to addressing. These goals are inextricably linked. Any violation of one of these goals has a serious repercussion on the realisation of the other goals. It therefore follows that provision of sanitary products are vital for the realisation of the above stated goals among other goals that I left out. Sanitary products are vital for health, well-being and full participation of women and girls in all spheres of life. The issue of sanitary products cannot under whatever circumstances be divorced from fundamental human rights of women and girls. Where sanitary products are inaccessible and unaffordable, they lead to violation of the fundamental rights of women and the girl child. As alluded to above in one of the newspaper articles, in some parts of the country, women and girls resorted to unorthodox ways of responding to their menstrual cycles by using cow dung and used cloth. This flies in the face of human rights. In other words it is a gross violation of women rights. The government should proactively deal with this issue without excuses and delays.
A reflection on the Constitution of Zimbabwe Amendment (No.20) ACT 2013
According to Unesco report, it is estimated that one in 10 girls in Sub-Saharan Africa miss school during their menstrual cycle because of lack of sanitary products. World Bank also claims that at least 20 percent of the schooling year is lost due to absenteeism as a result of menstrual cycle. Coming closer home, Zimbabwe Situation reports that some women in marginalised and hard to reach rural areas are using unhealthy means such as cow dung, maize stalks and even leaves as pads during their menstrual cycles. In some cases, women use old pieces of cloth in place of cotton during their menstrual cycles. For those fortunate enough to have the buying power, they are resorting to the use of used pads during their menstrual cycles. Such is the extent of the problem for Zimbabwean women and girls. However, the paradox is that the government of Zimbabwe together with developmental players are at liberty to provide condoms ignoring the provision of sanitary products. While this is noble in the fight against sexually transmitted diseases, it cannot be denied that by failing to provide sanitary products, the government is abrogating on its responsibility to protect the rights of women and girls.
The Constitution of Zimbabwe Amendment (No. 20) ACT 2013 is very clear and compels the government to do everything within its power to enhance and safeguard the rights of women. For example, the Section 76 of the Constitution provides for the right to health care. For avoidance of doubt, Section 76 (1) reads, "every citizen and permanent resident of Zimbabwe has the right to have access to basic health care services, including reproductive health-care services." It is a fact that 52 percent of the Zimbabwean population are women. Almost 40 percent of them experience menstrual cycle every day. Hypothetically, some of them are school going girls who are forced to miss lessons due to the natural cycle. This translates to violation of their right to education. For those using unorthodox ways of responding to the menstrual cycles, they risk being infected by vaginal infections. This may compromise their health status. It therefore follows that this violates the right to health.
Zimbabwe's tragedy in addressing women issues
Like I alluded to in my introduction that my submissions are guided by Marchbank's conceptual framework on women, power and policy, it is common knowledge that Zimbabwe just like many other African countries is a patriarchal society. Zimbabwean society subscribes to the notion of patriarch and its concepts. Patriarchal arrogance continues to be an albatross on our necks. This makes it very difficult for women and the girl child to come out of the cocoon and discuss issues related to their menstrual cycles. Menstruation is regarded a taboo and any issues related to the challenges faced by women and girls during their menstrual periods becomes a taboo as well. More often than not, this makes it difficult for the society to take women issues seriously. Women issues are discussed but are not taken seriously.
Non-decision making strategies employed to frustrate women issues
According to Marchbank (2000) non decision making theory argues that subtle and covert uses of power can be, and are, used in the policy process to maintain the status quo. One of the fundamental ways used to frustrate women issues is the excuse that there are no resources to support the production or procurement of sanitary products. Is it true that there are no resources for sanitary products? How much do we use to finance useless workshops or meetings convened at expensive hotels? How much do we use on expensive foreign trips? How much do we use to buy expensive cars for our Ministers? I am of the view that whatever excuse given, the reality is that it will be meant to frustrate women issues. The extent to which the issue of sanitary products has been discussed should have been a thing of the past by now. We should be having budgetary support towards the production let alone procurement of sanitary products for women and girls in Zimbabwe. This is a power issue as it is a policy making issue again. This is supported by the fact that in 2016, the National Budget indicated that government was going to scrap duty on the importation of raw materials for production of pads. However, that did not happen. The promise never saw the light of the day. It shows that there is lack of political will.
Agenda for Collective Actions

Scrapping of duty on sanitary products as a short term strategy
Given the fact that the government is failing to honour its promises to scrap duty on the importation of raw materials for the production of sanitary pads, it follows that the government should now scrap duty on the importation of sanitary products by individuals and companies. This will result in the cost of sanitary products going down. This is however a stop gap measure. It does not address the challenges faced by many women and girls in marginalised and hard to reach rural areas.
Provision of free sanitary products
I concur with the Director of Katswe Sisterhood Talent Jumo that government should provide free sanitary wear the same way they do with condoms. Sanitary wear is not a luxury but a necessity. Menstrual cycle defines womanhood and it is the way of life for women.
Capacitating companies producing sanitary products
There is need to capitalise companies which make sanitary products in Zimbabwe. We cannot afford the luxury of always importing such products at a time we are in dire need of foreign currency. In any case, capacitating these companies will create employment for the many unemployed graduates who are yearning for jobs so much.
Equality between women and men is a social justice issue. Skirting women issues is an injury to all of us. Let us join hands with women and girls and demand what is right for the oppressed and marginalised members of our society. Think about women and girls in Chipinge (Shekwa, Makoho, Tuzuka, Gumira), Dotito, Makande, Kazozo and all the marginalised and hard to reach areas in Zimbabwe. Just imagine having our sisters using cow dung, maize stalks and leaves to deal with menstrual cycles. God forbid! We can do better as a country. We need to do better as a country. Let us do away with policy decisions that undermine the worth and dignity of women and girls. I therefore submit that this issue requires politicians, religious leaders, traditional leaders and all in sundry.
We need Operation Advance Women Worth and Dignity! That is the Zimbabwe we want! A Zimbabwe where social justice is the in thing. We need an ideal society.
Johanne Mhlanga is a Social Worker and he writes in his own capacity. Views expressed in this article are his personal opinion regarding the matter at hand. He can be contacted at johannemhlanga82@gmail.com or +263 776 308 483
Source - Johanne Mhlanga
All articles and letters published on Bulawayo24 have been independently written by members of Bulawayo24's community. The views of users published on Bulawayo24 are therefore their own and do not necessarily represent the views of Bulawayo24. Bulawayo24 editors also reserve the right to edit or delete any and all comments received.