Opinion / Columnist
The Ndebele King and my Pragmatic Shona Vision
04 Mar 2018 at 16:57hrs |
Views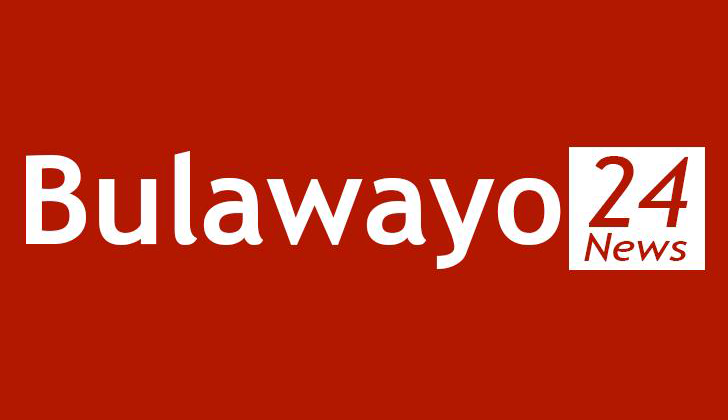 Civilisation started with problem solving. When our Homo Habilis ancestors noticed that they were physically less powerful than the buffalos in the forest whose meat they wanted to eat, they used the power of their superior brains to sharpen stones to kill the buffalo. This dexterity advanced human survival up till this age of Artificial Intelligence. The quest for freedom and happiness of human-kind is inherent in everybody including the Ndebele people.
Five thousand years ago, all Black creed, used to live along the Nile River. Kanye West's ancestors were living in one community as the ancestors of Nelson Mandela, Robert Mugabe, Tshaka, Jomo Kennyata, Mzilikazi or Usain Bolt. The dexterity to advance happiness resulted in Martin Luther King being an American hero for Civil Liberty.
One can go on to mention that some people, so educated as President Mnangagwa, are still susceptible to inferior human-brain disability to see history beyond history. This is not Mnangagwa only, the British also have that disability. They create a favourable boundary line to use to supress the freedoms of other fellow-human beings. When it is convenient for the context of the topic, say, "The sun does not set in the British Empire", they are ecstatic to talk about conquest and Colonialism. When the topic changes to current immigration crises, they like to confine the suffrage of Black Zimbabwean immigrants, living in Britain, in the era of Mugabe only. This is convenient to them because the ambiguous legacy created by Colonialism, becomes Mugabe's craftmanship. This explicitly demonstrates how inferior cunning minds parading as masters of correctness, become a tool against human happiness.
President Mnangagwa, a Karanga like this writer, blocked the Ndebele King Coronation citing the constitution of Zimbabwe. Because like Mugabe, he is in power, he feels authorised to block the solution of other human beings in solving their social problems. Ndebele are not a tribe as the Shona are, they are a Nation. They are a Nation comprising of 17 different tribes who can only truly organise themselves through a King. When the Karanga people are feeling marginalised by Zezuru hegemony, they can, as a tribe, organise fellow Karangas in the army to depose Mugabe and create Karanga happiness. When the leadership of Zanu Shona party underlooked the Zezuru in Mozambique 1975, Ndabaningi Sithole was deposed by the Zezuru who installed Mugabe for Zezuru morale. This, is happiness of a certain group, created on the basis of number in a tribe. In Matebeleland, this matrix is not possible because Ndebele is NOT a tribe, it is a Nation. None of the 17 tribes in Matebeleland can add up to two million. The Karanga can boast six million in Zimbabwe while the Zezuru can find two million while the Ndau, Korekore and Manyika combined, can count up to another two Million. In Matebeleland, one has to cement the Moyos, Sibandas, Dubes, Gumbos, Ncubes, Nares, Mohadis, Zhous, Khumalos, Nyathis, Mngunis, Mlalazis, Mudendas, Misihayirambwis, Dzimiris, Mhlangas, Nkalas etc.
It is ONLY correct to say the pure happiness and political thrust of the Ndebele people, can only be archived through a King. The Colonial administration excelled in advancing the happiness index within the Ndebele people without a King because they mistreated all Blacks equally. At the fall of Colonialism, the successive Shona administration treated Matebeleland as ENERMY TERITORY and not as a fellow poor countrymen. And yet, REAL human beings live in Matebeleland. Real human beings indeed, people with children who need credible schools. There are real people who need employment, opportunity, civilised infrastructure, respectful civil service, accountability, fiscal vision, a currency, environmental sustainability, relations with the wider World, accessible University Education. At the moment, these ideals have been satisfied for the Zezuru under Mugabe. Now under Mnangagwa, expectation is high within the Karanga, to have a chance to enjoy the sweet juice of Zimbabwe. There is no foreseeable imagination of how the Ndebele Nation can also have a voice which fights for them except through a King. Mnangagwa seas enemies in Matebelaland. He, like Mugabe, cherry-picks a redundant Ndebele Vice President who is totally subordinant to Zanu hegemony.
As a pragmatic Karanga, I see it as civilised to let the Ndebele organise themselves in a manner which suits their daily needs. The Zezuru Karanga poloitical infightings will never advance the creativity of a Ndebele child to advance the needs of his community in Matebeleland.
The King is a cement that will bind the Ndebele together. Today we have a generation of the Ndebele people who don't even understand that they are Ndebele. Some Kalanga Scholars see themselves as Kalanga, all because of Zanu long disenfranchisation of the Ndebele Nation. A King saves to cement a Kalanga to a Sotho and a Tonga together with a Rozvi and a Nguni. This is who a Ndebele King is. Ndebele is not a tribe, but a composite of many tribes living under marginalisation in Matebeleland. Bona Mugabe could become a Ndebele if she came from Zvimba infightings to come and enjoy free life under King Bulelani Khumalo and pledged allegiance to him. Thus what civilisation means. The current infighting of the Zezuru Karanga can only be settled by the protagonists in those lands and Matebeleland MUST be left to create it own local solutions.
Source - Ryton Dzimiri
All articles and letters published on Bulawayo24 have been independently written by members of Bulawayo24's community. The views of users published on Bulawayo24 are therefore their own and do not necessarily represent the views of Bulawayo24. Bulawayo24 editors also reserve the right to edit or delete any and all comments received.