Opinion / Columnist
Chamisa should have been more patient and more humble
04 Mar 2018 at 17:38hrs |
Views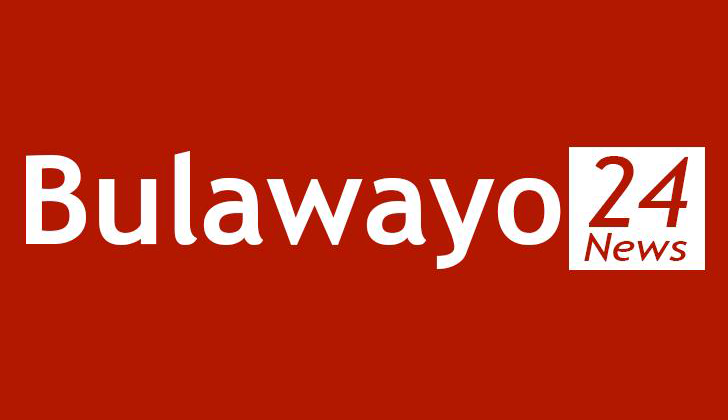 Ultimately, Chamisa should have been more patient and more humble - he should have waited until Tsvangirai was buried and then contested for the presidency at a congress.
That would have given his critics less fodder, and it would have created the impression that he is a humble, mature, national leader.
Former Prime Minster and opposition MDC-T leader Mr Morgan Tsvangirai was a fortnight ago laid to rest after an arduous battle with cancer.
Indeed, he ran his race and will certainly be remembered in the history of Zimbabwe after coming to prominence as a political player to be reckoned with at the turn of the millennium.
However, his greatest shortfall (as with most African leaders) is that he failed to resolve the succession issue in his party timeously.
Put plainly, he did not have a succession plan, or certainly had not made one public.
I have argued before, and I will state again, that clear succession plans should be there in every institution.
This is true of families, businesses, political parties or any other organisation that desires continuity.
Having said that, MDC-T is a great example of how things go terribly bad when succession is not handled well.
Zeal without Knowledge
Proverbs 19:12 counsels "desire without knowledge is not good, how much more will hasty feet miss the way?"
Like many Zimbabweans, I marvelled at the haste with which Nelson Chamisa and his faction or fraction anointed themselves as heirs to the throne before Tsvangirai was even cold in the ground.
Before Tsvangirai's body had even been repatriated, Chamisa and crew had already claimed leadership for a 12-month period.
Pastor Chamisa addressed a song-and-dance rally outside Harvest House, during which he declared himself leader to an impressionable congregation of the MDC-T political laity, who thought they had gathered to hear about Tsvangirai's funeral arrangements.
Instead, they were mischievously misled into believing that Nelson Chamisa was their new leader.
By this self-annointment, Chamisa showed the world his unbridled lust for power.
There is nothing wrong with being ambitious, and if anything, ambition should be encouraged.
However, after carefully observing his brand of politics in recent weeks, I conclude that he will be hoist by his own petard by 2023.
Why the rush?
Like many Zimbabweans, I do not fully understand why Chamisa rushed to arrange an MDC-T National Council meeting prior to Tsvangirai's burial.
After all, if Chamisa is as popular as some people assume, why could he not engender dignity in Tsvangirai's final journey.
One theory is that he did this to save his own bacon, because truth be told, his rivals would not have spared him either!
Whatever the reason was for his haste, it is my view that the Chamisa factional rally of February 15 could have triggered the violence we saw at Tsvangirai's burial.
That was his first mistake. Violence is inexcusable.
Even if Chamisa had nothing to do with the violence, it is on record that in 2014, the then MDC-T deputy treasury-general, Elton Mangoma and secretary-general, Tendai Biti were assaulted by a group of party youths for allegedly calling for leadership renewal in the party.
At the time they said they were attacked by "a drunken mob" and it was alleged that Chamisa was not far from the violence when Mangoma et al got thumped.
A 2014 report of the Mangoma-related mayhem stated that, "Standing amongst the crowd, which was singing and chanting, baying for Mangoma's blood, snapshots from the video show Chamisa relating to some of the gathered youths."
After his reported participation in Mangoma's 2014 attack, allegations are now being made that Chamisa was involved in the violence at Tsvangirai's funeral, and that he was also involved in Thokozani Khupe's 2017 attack.
Had he been humble and patient enough to wait to be endorsed after the funeral, he would be free from controversy today.
But now, given the intra-party violence that has occurred in the MDC-T at the alleged instigation of Chamisa, firstly against Mangoma and Biti and later against Khupe, his opponents will continue to suggest that Pr Chamisa is thuggish.
Youth factor
The pro-Chamisa mob says he will win because he is young.
There is a Machiavellian maxim I like which says, "The first method for estimating the intelligence of a ruler is to look at the men he has around him."
Khupe is about 54, Engineer Mudzuri is 60, Eddie Cross is 77 and Welshman Ncube is 56 to name a few.
This means that Nelson Chamisa's age is only window dressing in the broader scheme of things.
If he is incapacitated or quits politics, then all his potential successors are in their fifties and sixties.
The argument for his age is simplistic populism, and as I have argued before, his competitors are setting him up for a "bhora-musango" scenario.
I reiterate that he should have supported an extraordinary congress after the funeral and challenged for the top position in the MDC-T alongside other potential leaders.
As it stands, when he contests the forthcoming elections as MDC Alliance leader, he will be vulnerable to the political sharks around him after he loses the election.
At that time, the argument against him will be that he is immature, and his saboteurs and critics will not relent until he is dethroned.
Ultimately, Chamisa should have been more patient and more humble – he should have waited until Tsvangirai was buried and then contested for the presidency at a congress.
That would have given his critics less fodder, and it would have created the impression that he is a humble, mature, national leader.
As it stands, his age seems to be the only argument to his advantage, but come inauguration day, his critics will argue against his age, and that could be his undoing.
Source - zimpapers
All articles and letters published on Bulawayo24 have been independently written by members of Bulawayo24's community. The views of users published on Bulawayo24 are therefore their own and do not necessarily represent the views of Bulawayo24. Bulawayo24 editors also reserve the right to edit or delete any and all comments received.