Opinion / Columnist
Reflection on 2018 elections
13 Mar 2018 at 18:57hrs |
Views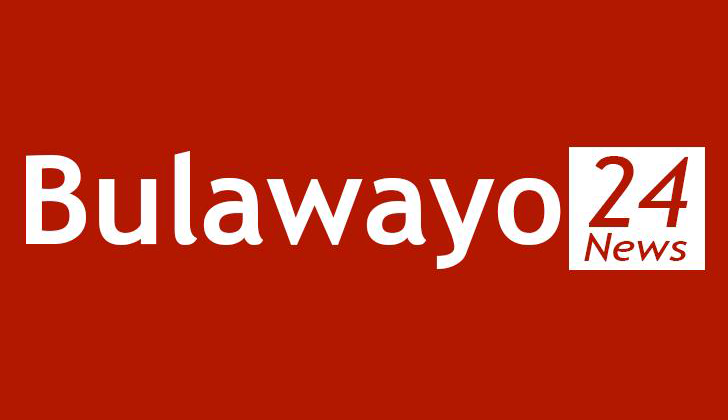 Zimbabwe will be going for elections soon and the electorate is spoilt of choice.
Elections are fundamental human rights where the people are given the freedom to elect leaders of their choice. Elections should deliver real emancipation for our people under a free and fair environment. People are not expecting a disputed election results like what happened in the past years.
The country has been gripped with election fever and election observers have started making their trips to observe elections in this Southern African country. These elections will be the benchmark or springboard for economic boom for the country if they are conducted in a peaceful environment. The opposition has been pushing for electoral reforms and have appealed to the government to allow the opposition to have access to the media.
As political parties start mobilisation and campaigning, they are bringing in different election manifestos pregnant with promises like the introduction of bullet trains, ending cash crisis etc.
Some political parties have focused on selfish agendas and have taken advantage of the gullible. The electorate is now much aware of such political shenanigans who masquerade as genuine politicians yet they are wolves in sheep's skins. It is going to be a tough for the revolutionary party under the tutelage of President Emmerson Mnangagwa. It is going to be a do or die election where the electorate will not be hoodwinked to vote for incompetent and inept politicians, who always start showing up when its election time. Such kind of political turncoats are likely to kiss goodbye to politics.
The people must define what they want. Zimbabwe is looking for a new way of doing things and change from the past administration.
The Mnangagwa's administration has found it difficult to solve some of the sticking challenges facing the country like adressing the cash crisis currently prevailing in the country. Unemployment and creation of jobs remains a challenge to him. Emmerson Mnangagwa has also failed to deal with corruption as no-one has been arrested so far since he assumed power from the veteran ousted Mugabe. People expected to see more arrests and prosecutions but nothing of that sort materialised.
Zimbabwean leaders lack that national vision that should be shared by all prospective Zimbabweans.
Political liberation is not enough. We are driven by the poor economic function, lack of health facilities, unemployment and suffering of our people both in urban and rural areas and townships. As long as our people are still in poverty, we have a reason to continue fighting for good governance and leadership. The youths want jobs, education and good service delivery.
Whilst Emmerson Mnangagwa is trying to re-engage with the West, there are still squabbles in the main opposition camp, the Chamisa led MDC-T and Vice President Thokozani Khupe on who should be leading the party after the death of the founder Dr Richard Morgan Tsvangirayi. However talks to unite these two rivals are underway and the party is likely to come out stronger than before and can win under a free and fair election under the MDC-T Alliance.
The Alliance has been drawing a good number of supporters but I feel that more political parties should join in if they really want to wallop the revolutionary party. Mnangagwa is a shrewd character and so unpredictable.
As a veteran politician Cde Emmerson Mnangagwa knows where to strike his target and has nothing to lose in this election.
Currently there is leadership vacuum in some of these opposition political parties where they are struggling to plan even a single rally beause of financial challenges.
Recently the ZimFirst party saked its founder leader Dr Zeb Maxwell Shumba. The little known African Democratic Party leader Marcellina Chikasha has just gone quite and finding it hard to position herself into a formidable political party.
APA led by former Minister in Mugabe's government Dr Nkosana Moyo remains in the political doldrums and people have since stopped talking about its existence beside his politcal banter when he was photographed eating a sugar cane, aboard a commuter omnibus. He cannot find his feet in the Zimbabwe political arena.
Violet Mariyacha's United Democratic Movement which is operating under a Non Government Organisation namely SheJoshua has held some meetings where they dished out T-shirts to their supporters.
A new kid on the block National Patriotic Front led by Retired Brigadier Ambrose Mutinhiri which has received blessings from the former President Robert Mugabe is set to contest the 2018 election and the party is already sending shock waves to Zanu PF camp.
Some of the opposition leaders will suffer a still birth as they can't even interpret their party constitution and lack the vision.
We have seen the current adminstration of Zanu PF getting down on the ground and so as MDC-T.
First lady Amai Auxillia Mnangagwa visits to orphanages and hospitals has also attracted the media thereby drawing support from the electorate as the First Lady. We have witnessed Mary Chiwenga doing some donations. After those visits we expect and also know something will be done by these politicians.
The previous administration had no time even to come down and assess for themselves. Mudzuri of MDC-T has also visited Chikurubi prison to see prisoners and giving them groceries. Zanu PF , MDC- T and National People's Party led by Dr Joyce Mujuru are the only political parties making serious noise on the ground and that is where a winner will emerge. We have leaders such as Dr Noah Manyika of Build who has shown signs of sprouting to the Zimbabwean political mine field through holding consultative meetings in the country but has not done something convincing to lure a sizeable number of supporters.
Elton Mangoma's Code Alliance seem to be struggling to stand the political heat and they have never had a political rally since the inception of the Alliance. However Elton Mangoma seem to be more composed in such an environment.
PDZ's leader Philanthropist Barbra Nyagomo pulled out of the Alliance citing incompetence and lack of commitment from the coalition. Mangoma remains optimistic that he will pull the trigger though he lacks the grassroots support from the electorate.
Nothing more has been noticed from one of the most budding politician Blessing Kasiyamhuru of ZIPP. The youngman was last seen a couple of months ago adressing a small crowd in the rural areas and has not joined any political alliance.
I see a tightly contested election where a run off is imminent and likely to take place between incumbent Emmerson Mnangagwa who is more appealing to the old generation and Nelson Chamisa who is more appealing to this new generation.
Zimbabwe shall be great again. We need to put our political differences aside and tolerate divergent views. Hate speech will only destroy us than built our beautiful nation. We must unite together for a common cause like the way it was in 1980.
We used to produce food for the nation and selling the surplus to other nations. Zimbabwe is endowed with special minerals like gold, platinum, nickel and lithium just to mention a few. We can't afford to be led by greedy and selfish political turncoats. I see Zimbabwe working again. We have strong and wonderful people who can work throughout the clock. We need to revive the Bulawayo and bring back the hub of industry. Let Olivine start operating, Lever Brothers Dairiboard, Tinto Industries. We should start assembling cars, made in Zimbabwe and explore more minerals. White , black, Indian, Coloured let us rebuild this destroyed beautiful country. Let the best person win the game.
Contacts
Facebook- Leonard Koni
Twitter-@Leokoni
Whatsapp-+27747402042
E-mail-konileonard606@gmail.com
Source - Leonard Koni
All articles and letters published on Bulawayo24 have been independently written by members of Bulawayo24's community. The views of users published on Bulawayo24 are therefore their own and do not necessarily represent the views of Bulawayo24. Bulawayo24 editors also reserve the right to edit or delete any and all comments received.