Opinion / Columnist
Experiences of teaching in the UK
15 Mar 2018 at 21:41hrs |
Views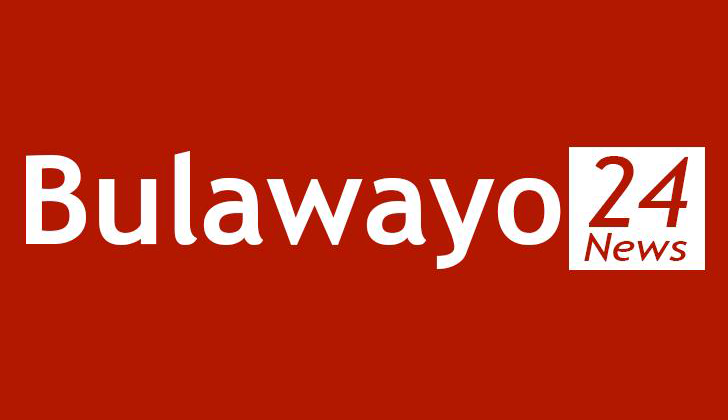 "If you could do it all over again MHOFU would you still become a primary school teacher?"
"I took a time off with friends and we had just been sharing horror stories of teaching in the UK - mine, those of some other teachers there, and those that had been heard through the hallways at the local schools." said Mhofu from Luton in UK.
"I had to pause for a moment to think about my answer; an answer that would either show a life filled with regret or one with gratitude for the experiences I had been served." he proceeded.
Being a teacher in the UK is the worst thing one can ever dream of, it is far worse than being in hell. I was a teacher in Zimbabwe for over ten years. I loved mu work; I can remember days I would stand at an assembly with children greeting us in chorus. It was a pride to be a teacher. In the street you meet your pupil he will salute and greet you with respect. If you find your pupil misbehaving he or she will hide from you to show that little sense of remorse and respect.
The pride of being a teacher enveloped me and put me at a level where I felt satisfied that I am indeed someone. The day I left for England I was so excited and I was so sure I would make an impact teaching as teaching was my way of life. Everything in life happens for a reason, and sometimes when your path is not clear to you, it is clear to some other unseen force who guides you until you get it.
"You know, if it wasn't for teaching, I probably wouldn't have travelled as much as I did. It was the teaching that got me around the world and allowed me to live in certain countries and travel. But it gave me a rude awakening.
I got a teaching job at a School in Luton it was a school which was said to be a better school with respected pupils. I was so grateful for it being the portal to so much joy and wealth of living. When I walked in the class the children looked at me as if they were seeing a ghost. One child raised his hand and said to me are you an idiot. I was shocked, I thought I was a teacher, I looked at the child and wanted to hit him but I was warned never to touch them or I will die in prison. I pretended as if I did not hear then I heard another child saying hey are you deaf.
I was so angry and I walked outside to make a complaint to the teacher in charge. As I stepped my foot outside the classroom the whole class raptured in a uncontrollable laughter. I had never been insulted by a child and let alone a white one. I was so angry and started shaking. I walked into the Teacher in charge's office. He looked at me and said go and control your class first.
I walked back in the class and what happened made me feel so seek. Four girls stood in front of the class and as I walked in they lowered their trousers showing their behind at me to the laughter of the whole class. I could not beat them but I was so angry. I walked out of the class straight to the car park and said to the first person I met in the corridor. Hey can you deal with those lunatics.
After a day I received a letter from school saying I was fired because I had no confidence and no skills of dealing with children.
I then got another Job as a teacher this time I was called a supply teacher who is equivalent to a temporary teacher. The only difference is a supply teacher is a qualified teacher. I arrived at the school at least this time I was determined to bring some order. As I walked in the class I saw on the green board some offensive writings. it was a question. What's the difference between a monkey and a black man? Just below it there was an answer which said At least a monkey can climb trees. When I asked who wrote that with a very angry voice the class was so silent as if there was no one in there. I turned to the board to rub the offending writings. When I turned to the class I saw my bag flying down the block of flats to the ground. I looked very angry and shouted on top of my voice. The head teacher and few other teachers rushed to the class. The pupils all rushed to one corner and on seeing the headmaster they started screaming as if they were seeing a witch. The headmaster did not call me aside. He told ne front of the children that I was intimidating the kids and making the learning environment a war zone. I told him they had thrown my bag down and they had written racist remarks on the board. The head teacher said he could see nothing on the board the kids shouted and said I threw my own bag outside when I tried to hit them with it.
I was asked to go home and reflect on my teaching skills. The classroom is controlled by children, you must do what they want and you must not dictate to them. The head takes the word of the child against yours. I had to change and go to a primary school. As I work now to extract myself from a career I was so passionate about, I ask myself why and why?
I hope those who are thinking of teaching overseas embrace it for the amazing experience it will give, in becoming, not just a better teacher, but a better person. Most of all embrace it for the travel it can gift you. But the experience is killing.
I had my interview with a teaching agency in the UK before I finished Uni. I was accepted and so when I arrived in London in 2003 on my UK working holiday visa, I was ready to start my teaching career in Hackney, East London, an area
I was soon to discover to be one of London's most challenging. Said Paul Taruvinga
I wasn't quite ready to settle into a full time job so I went straight for the supply (casual, substitute) teaching. This meant I was running all over the East End going to different schools every day. It was a great way for me to get to know the city, and lose a whole lot of weight.
It was also a fantastic way for me to learn how to be an adaptable teacher – different students, different classes every day. One day I was called in the headmaster's office, I was informed that a child had complained that I speak so loud that the child is now having sleepless nights. I was asked to lower my voice or I will be sued if the child goes deaf. I am not a loud speaker, I was so shocked. I could not answer. I simply walked out back to class. The following day I had a complaint on my desk for sexual abuse. I was alleged to have touched a girl child on the shoulder. I was told any form of touching was an abuse. I was suspended. After three months of no pay I was reinstated. I hated teaching with all my heart.
John Dickson said, he was reprimanded for calling a child my son. When he came to school the following day there was a fuming parent, she said to me hey my son has a father at this school now. I said I don't know, and then she said you called him my son yesterday in class. I was numbed. She went off to the head and I was seriously admonished. The culture here is so strange. There is nothing like stopping students from throwing chairs at each other; teaching a whole class of students with limited manner having a 7 year old boy you just meet scream at you "You f----ing b---ch; and learning how to manage a Somalian refugee with severe autism. Yep that is what a UK teacher is. In the midst of this I did have a couple of permanent days at some schools throughout my one and half years of supply teaching. I decided to find a more permanent position, and had a year 5 class at a pretty good school. This school is a complete opposite of other schools I was in. but it's all the same the respect we get from Zimbabwean students is not in any of the UK's students. Teaching becomes such a nightmare.
After my very educational London teaching experience, I returned home and managed to secure a position teaching year 4 at a very nice school in Harare. The principal hired me because she had spent a couple of years in her youth traveling and knew just how much it made you grow as a person and what it could teach you about life.
She took a chance on me where other principals weren't so willing. In their eyes my jet-set lifestyle wasn't as professionally appealing.
Borrowdale is a very wealthy suburb and I found myself teaching the children of some pretty influential people. After the challenges of London, this was a total dream teaching experience for me. home is always best, we all go out there for money the pain we get in getting that money is really too much.
"I spoke of my experience teaching in Dublin on our working holiday stories podcast.
It was one of my favourite teaching experiences to date." Abina Sibanda recalled
"I was not allowed to teach a class of my own as all teachers have to be able to speak Gaelic in order to teach. I started off supply teaching as this was allowed. I found a job advertised in the paper for a Language Resource Teacher, and applied." I was hired and the students were very good but of course they were the better side of the bad.
I have realised that the most stressful job in the UK is teaching. you get stressed from the children and the teachers alike. The money is good but the culture implanted in the children is horrible. it is not a surprise that those who left Zimbabwe as Teachers have changed professions. Some are bus drivers. My friend was a headmaster in Zimbabwe he is now a cleaner in the town. it is better to fight dirty than to fight people he said.
vazet2000@yahoo.co.uk
Source - Dr Masimba Mavaza
All articles and letters published on Bulawayo24 have been independently written by members of Bulawayo24's community. The views of users published on Bulawayo24 are therefore their own and do not necessarily represent the views of Bulawayo24. Bulawayo24 editors also reserve the right to edit or delete any and all comments received.