Opinion / Columnist
No basis for optimism in 2018 elections
18 Mar 2018 at 08:40hrs |
Views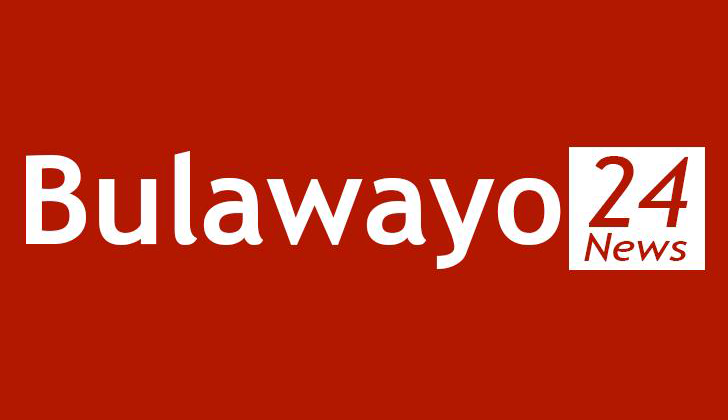 The Media Alliance of Zimbabwe last week convened a useful seminar on the media and election reporting. The alliance managed to invite an articulate delegation from the Sadc Parliamentary Forum, together with other equally erudite speakers, and one issue that was evidently thought-provoking spoke to agency in electoral fraud.
"The departure of (ex-president Robert) Mugabe presents a rare opportunity for better elections in Zimbabwe." Verbatim, this was a statement given by one of the speakers, a University of Zimbabwe political science teacher. Granted, the speaker, towards the end of his presentation, warned against too much optimism around what the new administration led by Mugabe's replacer, Emmerson Mnangagwa, can do to deliver free, fair and credible elections.
But what you can't escape is the mystified prominence that he gave to Mugabe as an influencer of election results in the past. The speaker, clearly, was convinced that Mugabe was to blame for the repeatedly contested outcomes of Zimbabwean elections. At the surface, this makes sense. The 2018 elections would be the first without Mugabe since independence in 1980.
Since Mugabe was at the helm —first as prime minister until 1987 and then executive president up to the military intervention last November that installed Mnangagwa — he must shoulder the overall blame for the excesses relating to the management of elections. And, yes, all the elections in the past 38 years were controversial. The 1980 elections that Zanu-PF won with 57 seats were marred by allegations of violence. Joshua Nkomo, an iconic nationalist who had led a liberation outfit, Zipra, alongside Mugabe's Zanla, cried foul and literally wept at the results of that election.
There were more outcries in 1985, when elections were held in the midst of the military crackdown in Matabeleland and Midlands that is now known as Gukurahundi. It was the same sad conversation in subsequent elections, until the last polls in 2013.
To say Mugabe's departure gives much hope for fairly fair, credible and free elections is to imply that the new administration is likely to conduct this year's general elections in a substantially acceptable manner. In other words, the Mnangagwa administration would, for the first time since the demise of colonial rule, be a good agent that would remove the muck that Mugabe burdened Zimbabwe with at the polls.
Let's choose not to be all too grumpy at this stage. Mnangagwa has been saying the right things all along and this could be a good basis for the optimism that the speaker expressed. While many people anticipated that he would form a coalition government and delay elections for several years as he consolidated his power, the new president surprised many by insisting that polls would go ahead as scheduled.
While he is yet to proclaim election dates, he is already on the campaign trail. Just last Friday, he was in Matabeleland North where he said the coming polls must be free, fair and credible. He was saying that for the umpteenth time. Quite a refreshing departure from Mugabe's talk which was largely violent and confrontational. While in Davos in January, he also announced that Zimbabwe was open to regional, African and other international observers. For a measure, he has even promised to meet opposition political parties, even though the agenda is not yet clear.
That is as far as the ray will shine, sadly. When the speaker referred to above-stated for his optimism, he seemed to have omitted or forgotten the fact that, when you consider Zimbabwe's tumultuous electoral history, election management agency is a complex narrative that, certainly, stretches well beyond individuals. While Mugabe was the president, you cannot dispute the fact that he was just one cog in a big, grinding machine. Once you acknowledge that, you will also appreciate the fact that, fundamentally and despite Mnangagwa's positive promises, fear of yet another controversial or manipulated election is not unreasonable.
Mnangagwa and his lieutenants have legitimacy issues to deal with. They must deliver what looks like a free, fair and credible election in order to gain the international and, well, local legitimacy that they so much need after kicking out Mugabe using the army. But that doesn't mean that they will deliver a genuinely free and fair election. Just something that observers, you and I will not have the evidence to challenge with even if we might dispute it loudly.
Thinking this way is not farfetched at all. While Mugabe is now gone and is just making his last desperate noise before sinking into oblivion, Mnangagwa can't have morphed into an electoral knight so suddenly. When Tendai Biti says the military didn't seize power so as to lose it, try to always remember that. The army didn't deploy those tanks so that they would call Nelson Chamisa, the new MDC leader, "president", no. And when Mnangagwa last Friday proclaimed in Matabeleland North that Zanu-PF would rule for eternity, he was not expressing an innocent wish. He was telling you what he knows.
Remember, Mnangagwa was Mugabe's chief elections officer and campaign manager for a long time. What this means, for one, is that Mnangagwa designed Mugabe's 2008 presidential run-off strategy. That run-off was as violent as they ever come. What does it mean about election management agency? Why did Mugabe find Mnangagwa so useful at election time? If Mugabe was to blame for the poll violence, where does that leave Mnangagwa? Now that Mnangagwa is in charge, does the leopard shed its spots? And when the Chinese military assisted our own army to "mobilise" the people in 2013 when the new president was head of Mugabe's campaign team, why must we start thinking that he brings hope that the elections won't be rigged once again? Mnangagwa has gone through a lot to get where he is now and it would be naïve to believe that he can hand over power when he gets beaten in a poll.
The new administration and the ruling Zanu-PF are heavily militarised, evidently more so after the November power transfer. That means the army has assumed a more active role in the executive arm of government and in Zanu-PF, whose national organiser is a soldier or, as we are told, a retired one. This is the same army that stepped in and led the 2008 violent campaign and ensured that Mugabe remained in power illegitimately. You can't win an election through such violence and still believe you are legitimate. It is the same army that has been heavily involved in other past elections in spite of our laws.
What this means, in effect, is that Mugabe's departure may not mean much for the conduct of this year's and future elections. The very agents that were active during Mugabe's time are still there. They have been there since independence. The difference is that they are now directly in charge, and that doesn't provide space for optimism.
l Tawanda Majoni is the national co-ordinator at Information for Development Trust and can be contacted on tmajoni@idt.org.zw
Source - the standard
All articles and letters published on Bulawayo24 have been independently written by members of Bulawayo24's community. The views of users published on Bulawayo24 are therefore their own and do not necessarily represent the views of Bulawayo24. Bulawayo24 editors also reserve the right to edit or delete any and all comments received.