Opinion / Columnist
Recalling the bungling and painful reality
20 Mar 2018 at 06:16hrs |
Views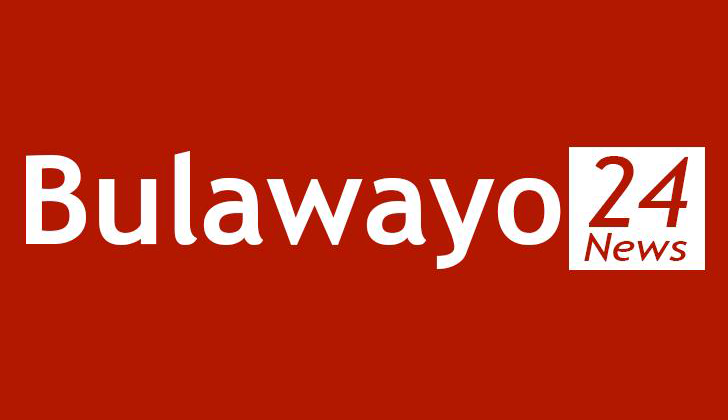 THE recent announcement by the Government that Zimbabwe has joined Zambia and Botswana in the Kazungula Bridge project, belated though it is, is a coup de grace in international relations and co-operation.
Zimbabwe's relations with many African countries had for the duration of former president Robert Mugabe's tenure in office been a total disaster, to say the least.
However, President Mnangagwa's move must be hailed as a welcome turning point in the 37 years of a runaway mismanagement of the economy, the domestic political scene and blundering in the field of international relations all of which combined to reduce the country to the level of the proverbial banana republic.
This is why President Mnangagwa's timely move on Kazungula is such a welcome development.
The country, however, has not heard why Zimbabwe stayed out of the project in the first place. Coupled with Mr Mugabe's bungling in this regard was the decision in Kasane in December 1992 when the Frontline States decided to deny apartheid-ruled South Africa its bid to draw water from Kazungula.
The draw-off point is the same where Zambia and Botswana proposed to be the site across the Zambezi River where the bridge was to be constructed.
Zimbabwe and Zambia are the sole holders of the river's riparian rights at that point.
Had South Africa's application succeeded, the two countries stood to gain financially from such an agreement.
There was moreover another hugely important benefit for Zimbabwe. This was South Africa's proposal to build a pipeline from Francistown to Bulawayo.
This all-important offer by South Africa was scuttled by, first and foremost, Mr Mugabe's ill-conceived policies of exclusion against the region of Matabeleland.
The turning down of the application also furthered Mr Mugabe's bullying tactics to assert his leadership of the Sadc region.
On the decision to stay out of the bridge project in the first instance, Mr Mugabe probably thought he was doing the country a great favour because the bridge has little to offer Zimbabwe. Completion of the bridge will result in a massive diversion of traffic away from the Beitbridge-Harare-Chirundu route which is a great revenue earner for Zimbabwe.
President Mnangagwa has not said in so many words how this development will repair the damage caused by the country's failure to join in the first place.
It is also unclear what strategies, if any, will be adopted to minimise the increasing isolation of land-locked Zimbabwe.
The development of the new bridge will benefit Zambia massively from traffic emanating from South Africa's industrial hub of Gauteng with the industrial city of Johannesburg as its centerpiece. Imports from Europe, destined for Zambia and beyond, will in future be shipped through Kazungula via Botswana.
South Africa's Western Cape exports huge amounts of fruits and vegetables to Zambia and beyond. Refrigerated trucks carrying produce will in future use Kazungula to deliver supplies to Zambia and the Congolese region of Katanga.
The benefits for Zimbabwe in the development of the bridge will therefore be limited to political rather than economic fortunes. There will be little, if any, financial benefits for Zimbabwe coming from the project. Much as it is a welcome development, its value in real terms is indeed a perfect example of expediency rather than financial gain.
Zimbabwe therefore stands to suffer irretrievably from the expected sharp decline in volumes of goods that currently go through Beitbridge.
There is, however, a silver lining to this development and others. It is the short distance of the Beitbridge-Harare-Chirundu route that may still be preferred by many truckers.
In this case therefore, Kazungula will provide a welcome relief through a sharp decline in waiting time at Chirundu which has over the years developed into a notorious logjam at the border. This time can to a certain extent be blamed for the concept of an alternative communication route.
But that is not the whole story. There is a great squeezing out phenomenon happening around Zimbabwe.
Zambia is refurbishing its Bangeula railway line to Angola which is the natural export route for copper from the country's copper belt. Currently, copper exports reach South African ports through Zimbabwe.
In addition to Kazungula, Zambia has an active plan to build a railway line from Lusaka to Tete to link up with Mozambique's projected inland harbour on the Zambezi with a terminal at Tete.
This means that oil imports for Malawi from the Persian Gulf will in future be shipped through the Tete Terminal. It will only be a matter of time before Malawi is linked with the Great Lakes Region of Rwanda and Burundi by road or rail.
All these developments are designed to by-pass land-locked Zimbabwe, resulting in a massive loss of revenue-earning traffic which currently passes through this country.
The developments are disturbing in the extreme and must be giving the government some sleepless nights. It would be interesting therefore for the country to know how government plans to counteract the negative effects that will emerge as a result of Kazungula and other developments in the region.
When Frederick Chiluba became president of Zambia, the Batoka Hydro Power Station Project, a joint venture between the two neighbours, was frozen because Zambia pleaded poverty.
This decision has had devastating effects on Zimbabwe's economy amid poor forward-planning by Robert Mugabe's government. So much time and money was devoted to making political rather than economic capital.
Zimbabwe, as if the government's investment share on the Batoka Project was to be paid by Zambia, also decided to abandon the project. Feasibility studies of that project showed that it had an installed capacity to produce twice the yield from Kariba North and Kariba South put together.
Zimbabwe is currently suffering from a crippling shortage of electricity partly as a result of that decision. Sadly, there is nothing to show that the government of Mugabe invested money on alternative power utilities to make up for the loss of Batoka which has a 10-year lead time. Completion of Batoka therefore may not come before the next 30 years.
President Mnangagwa is now taking another look at Batoka. It will, however, take years and colossal sums of scarce financial resources to begin development of the project, and another 10 years to complete it.
Had Zimbabwe proceeded with development of the project when Zambia pulled out, the country would now be enjoying a constant and uninterrupted flow of electricity from the utility and some countries in the region would be importing from Batoka to make up for their perennial shortfalls.
Zimbabwe is known to be exporting imported electricity to earn foreign currency and will continue doing so for the foreseeable future. These re-exports can only adversely affect the needs of local industries; thereby have a retarding effect on economic growth.
If the growing investment interest in Zimbabwe by the international community is anything to go by, Zimbabwe's electricity supplies will be stretched to a breaking point for some unpredictable period of time, and this may well force some potential investors to think twice before committing their resources.
Following a determined disinvestment crunch of the first 10 years of independence by many core industries, Zimbabwe was affected by crippling public investment inertia in many sectors of the economy.
It was not just inertia that compounded the situation but this failure combined with a run-away kleptomania that saw public money being used on things other than revenue-earning public works. This process led to the collapse of the country's core industrial output, with the country's road network among sectors of the economy that took crushing blows.
The cost to the country, which in many respects was caused by criminal activities for which no one has been prosecuted, will take many years to repair.
In addition to Batoka, the government postponed development of the vital Tokwe-Mukosi dam until two years ago, forgot the Kariba-Kudu-Ncema pipeline project which was an alternative to the controversial and abandoned Matabeleland Zambezi Water Project for Matabeleland North and Bulawayo. Instead, the government started talking about the Gwayi-Shangani Dam as a sop to allay or appease concerns of the people of this region.
A development contract was awarded to a Chinese firm that spent years scratching the ground to find bedrock on which to anchor the dam wall.
Then followed years of fruitless public relations exercises in the form of occasional visits to the dam site by relevant Ministry officials to allay public concerns.
These were such brazen gimmicks that were timed for election time.
Talking about a Chinese firm is an interesting subject because Zimbabwe has enough under-employed water engineers to use to stop the colossal outflow of scarce foreign currency.
Ask me who built Tungwalala Dam in Binga, Shashani Dam in Mangwe, Mtshabezi Dam in Gwanda, Kunzwi Dam in Murehwa, Osborne Dam in Odzi and the Pungwe-Christmas Pass pipeline in Manicaland, to name just a few!
These are just a few living examples of the country's capability to create dams anywhere in the country. The tendency to favour awarding contracts to foreign firms speaks volumes about neglected domestic engineering capacity. In the past, however, local engineers have been ignored because of Mr Mugabe's love for everything Chinese from which he could not be weaned by any means except his resignation from office.
The trouble with this man was that he decided everything alone. There was no honest corporate decision-making process because everyone was petrified to challenge him. Years were therefore spent currying favour with the man instead of getting down to the business of running a modern economy.
In recent years, however, his wife Grace entered the fray of mismanagement of everything, creating intolerable conditions for everyone.
Let me close this narrative by looking at what has been happening in the field of international relations and co-operation, among other things.
The turning down of South Africa's application for the Zambezi River water resources, ostensibly because Zimbabwe would not be seen to be co-operating with South Africa, just when Nelson Mandela's release from Robben Island was imminent, is a living example of lack of foresight by a leadership that preoccupied itself with politics.
This, if you like, is understandable. Politics was a staple that furthered his abhorrence of everything apartheid when back home he religiously excluded a section of the population from the fortunes of belonging to a state. While all this was happening, the Development Trust of Zimbabwe — an initiative of the late former Vice President Dr Joshua Nkomo which incorporates a diamond mine in Chimanimani — came up with a proposal to build a toll bridge at Beitbridge. Construction of the bridge — because the country was short of money — was to be developed on the concept of build-operate-and transfer (BOT).
Israel was awarded the contract and steel columns to span the Limpopo River were brought in from Bulgaria.
I had the privilege to read the DTZ Charter which was presented to Mr Mugabe and was approved without any amendment.
The awarding of the contract to Israel is a demonstration of Mr Mugabe's duplicity.
I know how the DTZ and its investment in that diamond field in Chimanimani has unlawfully been used to build a school in Penhalonga and another in Tsholotsho for the glory of people in high places.
In 2014 – after being denied entry since 2002 because I was a member of the Media and Information Commission — I was in the United States when President Barak Obama hosted around 50 African heads of state.
The only one who was not invited was Mr Mugabe.
President Obama announced at the meeting in Washington DC that the United States was investing a staggering $7 billion in the Inga Hydro Electric scheme on the Kunene River with water diverted from the Congo River.
Former South African President Jacob Zuma then announced that South Africa would be taking 50 percent of the project's total yield, leaving the rest for other African states. This is a project that is touted to light up the so-called Dark Continent.
And yet, then Minister of Information Professor Jonathan Moyo, then basking in the glory of "speaking for government and not a Ministry" by usurpation as Mr Mugabe aged and lost his dictator's grip on government, described the gathering in Washington DC as a non-event!
Jonathan Moyo is a professor of something and yet he can't tell the difference between a non-event and $7 billion!
I don't remember if any Zimbabwean plucked up courage to protest such brazen mis-description of the magnitude of that Washington DC event.
I'm a not a lover of everything American but how could one idiotic professor sneer at the United States' gift to poverty-stricken Africa?
By the way, the Inga hydro scheme is a Sadc project. Does anyone know if former president Robert Mugabe spared some of this country's money, which was being plundered thoughtlessly, for investment in the scheme?
In the heydays of Mr Mugabe's rule, something unforgettable happened. In a policy designed to fool Zimbabweans into believing he was their messiah, Mr Mugabe appointed his blue-eyed boys to the management of the country's parastatals.
In a short space of time, Zisco Steel, Air Zimbabwe, National Railways of Zimbabwe, Cold Storage Company and others, were ailing and soon collapsed and put up the shutters.
On the private sector side, there was a stampede to disinvest from the country, leaving tens of thousands unemployed.
This is an old hag's story which is known to everyone but one can't resist recalling its tragic and painful reality which was due to misguided and ill-conceived management of the country's lifeline, the economy. It must be read to ensure this melodrama of failure does not become part of our history again.
Source - chronicle
All articles and letters published on Bulawayo24 have been independently written by members of Bulawayo24's community. The views of users published on Bulawayo24 are therefore their own and do not necessarily represent the views of Bulawayo24. Bulawayo24 editors also reserve the right to edit or delete any and all comments received.