Opinion / Columnist
Schools must stop rampant book piracy
23 Mar 2018 at 07:12hrs |
Views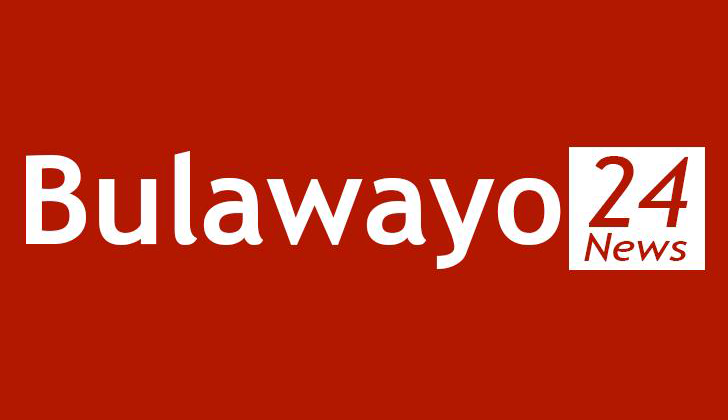 Photocopying of textbooks, especially Literature set books, is illegal and must be stopped. Schools caught photocopying anybody's literary works without permission must be sued and face the long arm of Law.
School heads who authorise the buying of a book and run photocopies on their heavy-duty photocopying machines are committing a crime and they know it.
This practice which is rampant in many schools countrywide is daylight robbery of an author's intellectual property.
It must be treated like theft because it is theft and the Law must not regard this kind of theft with leniency.
Theft of intellectual property must be regarded as worse than stalk theft.
Stock theft is a serious offence which is punishable by jail terms as long as seven, nine to ten years in Zimbabwe. The reason for this heavy penalty is understandable.
If you steal someone's cow or cattle, you are literally stealing their livelihood, thereby directly and instantly impoverishing the cattle owner.
What is the difference with an author whose book he or she wrote knowing it must pay him or her?
People who are not authors will not understand this.
How much effort is put in buying a cow? Compare that with the thoughts distilled and put into a book good enough to be usable in schools.
How many hours of mental gymnastics? How many hours of research, drafting and finalising something educationally worthwhile?
How many sleepless nights?
While all this is going on, the owner of a cow has long forgotten and surrendered his cow to nature to play its role where a neighbour's bull will publicly volunteer to rape your cow. In a few months your cow has a calf.
I am sure Zimbabweans are now of age, have seen and learnt a lot and are civilised enough to understand the following facts:
Writers are the nerve-centre of the education system.
Without writers what do you teach in your schools, colleges and universities?
Can we speak ourselves beautifully through to our degrees without books?
Why then do we turn around and 'kill' the creators of our teaching and learning materials?
While the teachers and lecturers every day bargain, sometimes even go on strike pressing for better salaries, why do they deliberately impoverish their counter-part in educational development by daily photocopying his or her books and making sure they lose out on the returns they expected from their works?
Where did this savagery come from? School heads buy buses in their schools but illegally photocopy books to save money at the expense of poor authors? They buy state-of-art photocopiers to rob writers / authors of their intellectual property.
They buy suits…all of them, and many of them cars, but they steal from a counter-part in education who wrote a book that must pay him or her. Many school heads drive beautiful school pick-up trucks.
There is nothing wrong with that. But where does the savagery to make sure an author gets nothing from his or her book come from?
Photocopying books is illegal yes, but does the Law stop illegality and corruption, I ask? Since when? It is people who stop crime and corruption, not the law. Which people?
The right people.
When things got politically rotten in Zimbabwe over a period of 37 years, it was people who stopped the worst from happening.
When the police savaged and rubbished order on Zimbabwean roads, imposing a nightmare on all drivers and driving all tourists mad and forced them to want to go back to their countries tomorrow, it was people who put a stop to that nonsense.
The right people.
Are there no right people in Zimbabwe now to stop schools and school heads from killing and looting intellectual property from fellow-Zimbabweans who continue to 'die' for this country by waging the war against ignorance and poverty through writing teaching and learning material for schools, colleges and universities?
Have you ever wondered why writers in Zimbabwe live or die poor? It is because those who can stop book piracy stand aside and silently watch while education institutions abuse their intellectual property.
All Provincial Education Directors, District School Inspectors and School heads can stop this corruption and illegality overnight if they choose to speak and be part of the solution, not part of the problem.
This article is a challenge and plea to the above education directors and officers to speak against slanderous photocopying in schools. If they do not, you know what we will do? We will approach those whom we know are good at stopping nonsense in Zimbabwe.
They did it in November 2017 and they did it swiftly. Do not say we did not warn you. If our direct masters have failed, we have the right to approach the Ministers of Education, both Primary and Secondary and Tertiary and Higher Education. If that path fails, we all know who will not fail. It is not difficult to identify these selfish and inconsiderate schools and bring them to book.
All we need is a letter signed by one with a long signature that ends with a line of many full stops. And this nonsense stops at once in the schools. That signature came to stop nonsense in the country.
And no nonsense will hide from its 'healing' line of full stops.
We cannot continue to silently watch while intellectual property is vandalised and abused in broad daylight by people who should know better. Writers are business people like all of you business people out there. They want value for their hard work and business and no one has the right to steal their property with immunity. I am prepared to personally write or approach ED himself to do something if that is where this savagery must end. If he has moved mountains before, ED will certainly overnight move these hills and anthills.
If he has extinguished inextinguishable fires before, he will surely blow this candle out easily.
Source - manicapost
All articles and letters published on Bulawayo24 have been independently written by members of Bulawayo24's community. The views of users published on Bulawayo24 are therefore their own and do not necessarily represent the views of Bulawayo24. Bulawayo24 editors also reserve the right to edit or delete any and all comments received.