Opinion / Columnist
President ED Mnangagwa Erred
23 Mar 2018 at 19:08hrs |
Views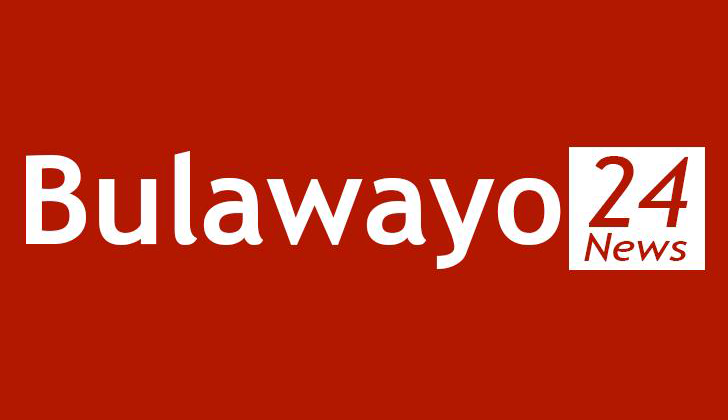 PRESIDENT ED Mnangagwa you erred Sir! In Bindura there is a State University which is headed by arguably the most corrupt Vice Chancellor the world has ever seen or heard of. The various acts of corruption committed by this deceptive character who calls himself a pastor have been covered extensively in the print media. The Financial Gazette has done its bit. Bulawayo24 has also done its fair share of coverage of the corruption of the man. Even the Independent newspaper has also written about the corruption by the same individual. Some forensic accounting report done by the highly reputable Grant Thornton has also revealed the extensive corruption of the man.
The same gentleman was not and still is not qualified to head such an institution. He was a dean of a very small faculty at NUST and without even having been appointed a Pro Vice Chancellor he was catapulted to the apex of the Bindura University of Science Education. He has perfected the art of messing up while at the helm of the organization. The forensic accounting report has revealed that he has not only flouted tender procedures in buying and then destroying structures at a place where a library was then constructed partly with money forcibly drawn from University employees. He has also bought himself a Mercedes Benz car that is over USD 10 000 above his limit. He has paid himself over USD 19 000 as domestic workers' allowances which he is not entitled to. He even stole over USD 1500 as cell phone allowances. He has triple dipped fuel entitlements. All that is in the Grant Thornton Report which has been reported on in the media before. He is currently readying himself for delivery of yet another car: Toyota Hilux four wheel drive (all terrain) courtesy of the President's renewal of his contract.
Cde President, we are all aware that the former President would appoint incompetent people to key positions to enable him to control them. We also know that the old man would also be ever so happy to discover that his appointees were corrupt for not only would he leave them in their positions but would keep files of their corrupt activities to enable him to use such files as further levers of control. This vice Chancellor was not qualified to start with. Check his initial appointment file in case you are in doubt about that. Not even one port of call endorsed his candidature. It is there in the man's file. That alone would have been pardonable had he acquitted himself well over the years. All he has done is misappropriate University funds and force out those that would not condone his evil deeds. To date, everyone who does not condone his fraudulent actions is not spared regardless of their level with even the Pro Vice Chancellor, the Registrar, two Bursars among the high level staff having been removed for their stance against corruption. I am reliably informed that as soon as His Excellency extended his contract he rushed to suspend five Faculty of Commerce lecturers over some false allegations. These five lecturers are all representatives of academic staff who have always stood for workers.
One wonders whether or not His Excellency means it when he says he has zero tolerance for corruption. This vice Chancellor is corrupt yet he appears to be immune to the President's zero tolerance to corruption. Why?
The same vice Chancellor not so long ago was the undisputable champion of the "Munhu wese kuna amai" madness. It is a well-known fact. He even printed some t-shirts emblazoned with the face of the former first lady using University funds. The t-shirts are still to be fully disposed of with some colour now splashed over where the portrait of that lady once took pride of place. It is no secret that this man lives by deceptive patronage. Perhaps he has fooled you given he even fools a handful of students that he calls his congregants at the makeshift structure he calls a church.
This vice chancellor's wife is still there at the University as a full time member of staff in a part-time programme. In addition to her there are now three of them in the part-time programme who are deemed full time members of staff!
The man has taken to boasting about what he claims is a relationship with you and the Honourable Vice President Chiwenga. In suspending the five he said he can do whatever he wants because he is the President's brother! If he is indeed your brother, why was he meddling in G40 business which professionals should steer clear of? He is now doing whatever he feels like because the former Minister of Higher Education made sure that he appointed a Council Chairman who the Minister told to apply for that role as his appointment would be guaranteed. This Chairman does not know how Universities are run. I do not know why he applied for that chairmanship role when he clearly does not know how to lead.
This Vice Chancellor will cost you a lot of votes because people will not tell whether you really mean it when you say you want to stamp out corruption when you appear as though you are promoting it by extending contracts of some people who are corrupt and incompetent.
The Vice Chancellor has a lady in the Ministry of Higher Education who covers up his soiled tracks. Her name is Mrs Muguti. Check for yourself what role this lady has played in covering up the findings of the investigations on corruption that was done by the Ministry as well as in ensuring that you renew this man's contract.
Students are badly treated with some of them even resorting to courts for their rights to be restored. The Ministry is aware of this. That lady Mrs Muguti may have ensured that such reports are not brought to your attention but the matter was covered by a Newsday reporter when the students had sought the help of the Ministry of Higher Education which turned a deaf ear to their plight courtesy of the man's protectors at the Ministry. You could help by transferring this Mrs Muguti to another Ministry and instituting a fresh probe into the corrupt activities of this man when the lady is no longer playing a gatekeeping role.
This is the same man who was overseeing the worst scandal ever done by ZIMSEC where his relative was in charge. Yes, they are related. His aunt is married to that man, that is, Dr Mpofu's sister. The Dr Mpofu is also employed at the University and she is a law unto herself just as this man is.
Lecturers are being forced to teach in block release programmes against their will and are not paid for teaching in the programmes. One wonders where the money goes. All other Universities in Zimbabwe pay lecturers who would have taught in block release programmes separately. This man has come up with what he terms a work load formula that he claims makes the lecturers teach for free as he collects what the lecturers ought to have been paid.
Your Excellency you erred in renewing the Bindura University of Science Education Vice Chancellor's contract of employment. It is not too late to correct a wrong. Perhaps you need to withdraw this offer due to the extensive corruption and bad governance by this man. You may also want to find out why the Anti-Corruption Commission is not investigating him. You may also need to remove the University Council and re-advertise the Council openings. In your appointments, seek to bring in those who are properly qualified to supervise the running of the University. The country is watching and listening. Rhetoric on zero tolerance to corruption need to be backed by action. Actions speak louder than words!
Source - Kudakwashe Ncube
All articles and letters published on Bulawayo24 have been independently written by members of Bulawayo24's community. The views of users published on Bulawayo24 are therefore their own and do not necessarily represent the views of Bulawayo24. Bulawayo24 editors also reserve the right to edit or delete any and all comments received.