Opinion / Columnist
Gathering the lost ethnicities of Zanu-PF
25 Mar 2018 at 09:06hrs |
Views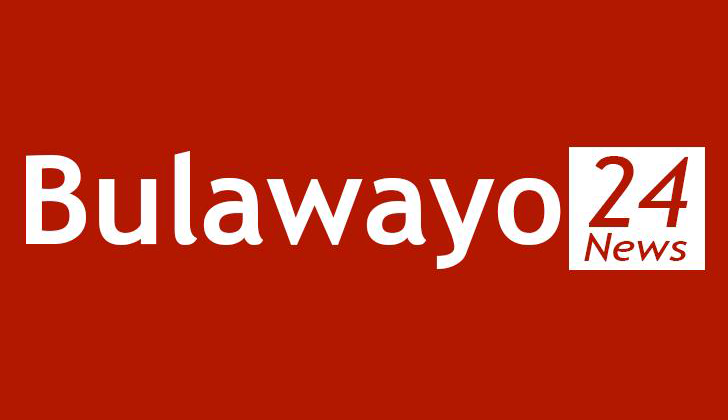 Indeed 2018 is upon us and Zimbabweans are going to elect their leader as part of the democratic benefit that our sovereignty has to offer.
However, in the interest of realism Zanu-PF must be able to consolidate its power against a background of factional wrangles that the party has endured over the years.
This makes the 2018 election unique as it will feature former factional elements of Zanu-PF now re-emerging to the political scene as new opposition parties.
Therefore, it is worth noting the new political parties weeded out of Zanu-PF are coming into the election race banking on the shadows of their past factional relevance in a bid to split votes.
Beyond the fear or the euphoria caused by Robert Mugabe's exit, the political parties birthed by Zanu-PF factionalism will play a largely decisive role in shaping the election outcome. As such, Zanu-PF must find ground to recover its stolen electorate. In the interest of preserving its longevity there is need for the ruling party to win back all its votes lost to its erstwhile factional camps now re-emerging as opposition.
After all, these parties weeded out of Zanu-PF seem to have nothing new to offer besides mimicking the ideological principles of Zanu-PF so as to position their agenda within the broader framework of permanent national interests.
However, it's known that the agenda they purport to save at face value is not sincere and yet their real agenda is to settle the scores of their bitterness of being ousted from Zanu-PF. Evidently these parties have no national interests at heart.
They cannot be fully entrusted to deliver the much needed recovery of the economy that Zimbabwe needs. This is because their broad plan is to retaliate their losses out of Zanu-PF.
Equally, the generational consensus narrative by Nelson Chamisa's MDC represents another fraudulent scheme for Zimbabweans to pin their hopes to empty rhetoric.
The idea of generational consensus pushed by MDC-Alliance only came as an after-thought following Morgan Tsvangirai's death. After all, Chamisa cannot be imposed as an absolute and unifying point of the youths' divided inclines to national interests. It is wrong to assume that someone can be voted into power on the basis of their age.
There was never going to be any generational consensus to talk about had Tsvangirai still been alive. Therefore, this a clamour for generational consensus by Chamisa's propagandists is nothing but a situational position by MDC for its convenience in the forthcoming elections.
As such, the future of the country cannot be surrendered to ideas preconceived as indemnifying a political party's leadership crisis. Again it is also misleading to have Chamisa as the face of the call for generational consensus as if all young people in the country are determined to vote for him.
Moreover, basing on age essentialism as the only justification to assume power is not different from using gender or ethnic essentialism as a manifesto to usurp power.
This is why the rift with regards to continuity in the MDC-Alliance following Tsvangirai has been inclined to popularising the idea of generational consensus to favour Chamisa's person interests to power; while Dr Thokozani Khuphe uses the gender and ethnicity blackmail — her claim to power is primarily based on her gender and the fact that she comes from Matabeleland.
Therefore, she assumes that she has the Matabeleland vote on her side. Against a background of the obvious crisis in the opposition Zanu-PF has to reclaim its stolen vote and its plot being clandestinely plagiarised by its ejected former factional forerunners.
Chinhu ngachibvutwe chidzoke panzvimbo
Having fallen and asserted her factional actualisation out of Zanu-PF in 2014, Joice Mujuru stands in her own corner claiming her stake of belonging to Zanu-PF — the party which positioned her to relevance.
The remnant she walked away with are a lost chunk who must be brought back to the mother nationalist party.
Since her exit from Zanu-PF owing to the factional plague, she has kept some holding on to her old time uncharted worth as a faction leader in Zanu-PF and a wife of a liberation war hero.
As Zanu-PF gathers its momentum, this group must be ideologically repatriated to where it belongs. Out of desperation, Mujuru's followers who were stolen from Zanu-PF have been tossed from one coalition to another since 2014. Zanu-PF owes these innocent patriots some rest from unproductive ideological co-habitations with political losers.
Using her war credentials Mujuru has spread the myth of being a fair alternative to the nationalism championed by Zanu-PF in the process, she has misled many to think they can be revisionists of the Chimurenga legacy which neatly entrenched in the history of Zanu-PF. Surely how can a legacy so gigantic be given away to a revolutionary imposter ejected from the revolutionary body politic?
Moreover, there is the G40 which withered out of Zanu-PF and is now reconfiguring itself as the New Patriotic Front. This is a vote that cannot be lost considering the work that G40 had done to steal away the youth demographic dividend to its side.
Among these potential voters are those that were won through the interface rallies using resources of the party. The synthetic consciousness created during the interface rallies now being manipulated to sustain interests of the NPF must be restored back to Zanu-PF.
Zanu-PF must reach out to this lot in all our rural areas and awaken them to the reality of continuity that has been ushered into the party courtesy of its legacy and self-restoration. Massive cell to cell, ward to ward, village to village and people to people advances in the interest of ideological recourse must be done to give the revolutionary party its rightful victory landing in 2018.
Restoring the legacy together
It is the NPF's democratic right to unrepentantly single out its agenda from Zanu-PF. However, flirting with the legacy of Robert Mugabe for narrow expedience is only selfish and does not represent what the former President dedicated his life for in the liberation struggle.
This is atrocious to the legacy of Robert Mugabe which has been afforded recognition both in the party and in the country, contrary to how other disposed luminaries have been erased from the party's memory in the past.
The continued parade of the former President's embattlement as the face of the NPF's quest for relevance betrays the need to exalt Robert Mugabe's luminary figure as a patriarch of the land. Why not let the great icon spend his last days knitting together the chronicles of his contribution to our independence?
Being the unparalleled intellectual giant that he is, can't someone just remind him that he owes us a memoir? Indeed — a memoir to inspire the loyalty of generations to come to the true values of being a liberated people.
Talking about Bob resting from politics and leaving the rest for his protégé; it's worth noting that Mugabe also has his multitude of followers who might influence the election outcome towards an unwanted direction if his legacy is misappropriated in the interests of short term interests.
There is no doubt that he still has followers who are revolutionary grounded. These certainly need to be won back to the path of progress for the good of the party through a revolutionary reprimand.
What binds this crop of cadres to Robert Mugabe is not necessarily fascination about his person in general, but these are drawn to affection for Mugabe due to his service to nationalism. This sect of Mugabe followers has maintained a constant admiration of his link to the nationalism of old. Their love for Mugabe is affixed to his commitment to pan-Africanism, his principles of anti-imperial Global-South self-determination.
Others also drew their love for Mugabe from the land reform and how he was an unwavering champion of Black economic empowerment — even though in some instances his traction in this regard is problematised.
This group of voters must be awakened to the reality that even after Mugabe is gone his values which remain endeared in their hearts can be found in an institution that precast Mugabe to be a heroic figure that he is now. Zanu-PF must ensure that this group takes part in the voting process and is not discouraged by Mugabe's absence in the 2018 race.
After all, he was never going to live forever even if change had not been allowed to prevail. Therefore, their ballot homage to the memory of Mugabe's exploits under the banner of Zanu-PF must be directed towards Zanu-PF — not NPF falsely claiming to be fighting on the side of retired Gabriel.
As a result, there is need to situate these values attributed to Robert Mugabe within an inherent organisational context. This is because Mugabe's political ideas are expressly embodied in the party's ideological culture.
This reality must be used to affect the idea of perpetual succession and that individuals come and go but ideas live with institutions.
Source - zimpapers
All articles and letters published on Bulawayo24 have been independently written by members of Bulawayo24's community. The views of users published on Bulawayo24 are therefore their own and do not necessarily represent the views of Bulawayo24. Bulawayo24 editors also reserve the right to edit or delete any and all comments received.