Opinion / Columnist
Chamisa has the numbers: Moyo has sound social and economic policies = a landslide winning equation in 2018 elections!
30 Mar 2018 at 20:00hrs |
Views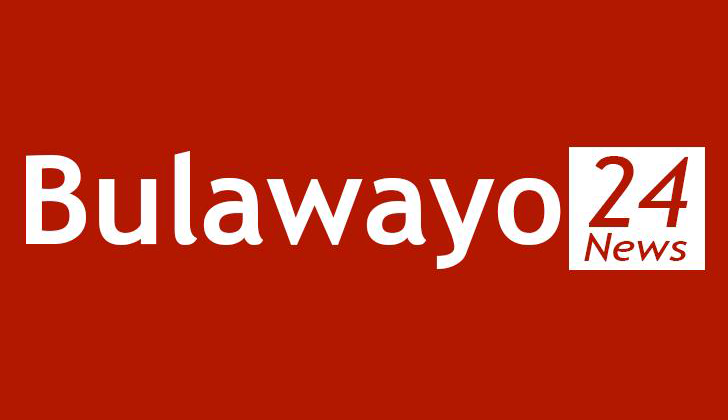 At the eleventh hour before the 2018 general elections we need to think practically and regroup ever to win the coming elections. Something bigger and greater than thunder must happen with expediency to bring together the MDC-Chamisa and APA-Nkosana Moyo to compete together in the elections against our monster Zanu PF. In my own opinion this is the most workable and winnable alliance the two parties can do for the benefit of the entire population. It is now not possible to rubbish the crowd that Chamisa draws each time there are MDC-rallies. It is also not possible to rubbish Nkosana's well-thought-through policies that can bring change as they are indeed transparent and practicable in their implementation. Nkosana may be uncharismatic but he has something to offer for the nation. For the good of the nation can you: Chamisa and Nkosana swallow your pride and give the nation hope, please, please?
Chamisa should expediently bring Nkosana Moyo as his alliance partner for the coming elections at all cost. Chamisa is better saved with Nkosana than all other alliance partners he already has, put together. Some of the partners in MDC alliance have brought no value in the tent. You have to ask yourself, what value is Professor Ncube bringing into the alliance? What is Advocate Biti bringing into the alliance? MDC is recycling politicians who are no longer recyclable. They bring nothing to the grand alliance. If I still remember, that was the bone of contention with Dr. Thokozani Khuphe and her Bulawayo group. Whoever is invited into a group of any organisation, bring value to the group. Again: What value is he/she going to bring in for the benefit of that organisation? Chamisa's alliance: just by the presence of Professor Ncube and Biti in his tent, risks defeat especially in Mathebeleland. Professor Ncube is not preferred candidate to sell to the electorate in Mathebeleland: he is unloved because of many personal scandals he has committed in the region. If anything, Professor Ncube is fighting to get into parliament: gets the limelight he craves and never beyond the national service.
We have political parties who are as many as 112 in the 2018 coming elections. It means 112 people aspire to be the next president of Zimbabwe. This number alone exposes greediness in our politicians and never to serve the nation. This evident splitting of votes to favour the incumbent party Zanu PF is a very disturbing development. Politics in Zimbabwe generally and to most politicians is a way of looking for a job and to personally survive and is never national service. If indeed all these 111 aspiring presidents had people and the country at heart they would swallow their pride the next day, and form a strong unshakable tent with one presidential candidate. Only then can we decimate Zanu PF from the political map of Zimbabwe altogether.
Zimbabwean political leaders should now rise above those narrow confines of greed. The formation of so many parties reflects a notion or thinking they are the right candidate for the highest job in Zimbabwe: how selfish. Democracy yes it is allowed, but we see people with little or no leadership qualities whatsoever, lining up as presidential candidates or chasing after this favoured job, have no idea about governance and how it functions, their policies are downloaded from internet and may not necessarily be a reflection of Zimbabwe's specific policy demands. If we had 8 political parties competing against each other that would be considered as healthy democracy, but for goodness sake 112 political parties with a population of 10 million is the craziest thing that can happen in Zimbabwe. Alone in countries with the best democracies in this world, they have two parties to ten at the most. What makes Zimbabweans think we need so many of them, is it possible to have 112 policies that differ from one another and be able to sell the electorate arguing against all other 111 policies?
There seem not to be any fundamental or ideological differences in their policies and manifestos in most of them. It means they have to sell their faces, ethnic inclination, and academic qualification to the electorate to get the vote desperately needed to win. It could be prudent at this moment to say the bigger opposition parties should be the ones to be considered in the election by the electorate. The rest should find a political home in those bigger tents so that we have a clean win as opposition, come elections. We the electorate have swallowed our pride in supporting those parties with credibility. We have come to realize that if Nkosana Moyo was included in those larger opposition groups, he can play his part in lifting the lives of many millions of our citizens. We have swallowed our pride to accept him as a game-changer in the future dispensation. We cannot afford to still split him in his election campaigns. When you are in darkness for so long you begin to appreciate light. Nkosana has to be practical to send a message of alliance to other opposition parties. You cannot have the cake alone in this chaos we are in, it will be challenging to win out rightly and form a government alone without coalition.
It was a sad day yesterday when we saw POVO launching its manifesto. Those leaders in the POVO could have in the interest of the nation, joined other opposition parties ever to give the Zanu PF party a middle finger. Can we not see the desperation in our citizenship? People want revolutionary changes immediately after the elections. We now have seen that new Zanu PF dispensation is all out to sell Zimbabwe to richer countries so that they continue to loot and enjoy the resources of this great nation on their own. If Mnangagwa was serious about transforming this economy we could have been some semblance of economic changes on the ground.
Doctors continue to get wages way below their qualifications. There is no equipment in hospitals, there are no drugs too. Teachers are given peanuts as wages; hence they have now started to behave like monkeys: they will be demonstrating equally as what the doctors have done. Schools, some of which are so dilapidated and ill funded, have not been attended to ever since Mnangagwa took office. There are old science equipments and books in most schools in the rural areas. The police are not doing their work, instead we read about police who are now criminals themselves because of poor condition of work and wages below the poverty datum line. Some places in rural areas are dangerous because of broken down policing which is no longer effective. How many times do we read of children raped in rural areas, and some police are bribe able by those offenders. How many times do we read of young men raping very old women living alone in rural areas? Water treatment plants are not functional in most cities and towns. Corruption is one sided: only applies to the G40 group. The army is doing havoc in towns and cities: its payday for them. They even demand free sex from prostitutes. Carnegies in our roads: we lose lives every day in accident cases. Starvation in some rural areas is obvious: food assistance is wholly politicised. That's our new dispensation for you!
We badly need a new dispensation and surely not the Mnangagwa failed one. Mnangagwa and this Zanu PF government will not manage change this dilapidated economy by any stretch of our imagination. Instead they will further destroy and further loot our resources for themselves. One needs to see the current cabinet of the new government, all of the same cloth. This government is a failed one long back since 1980. Mnangagwa cannot tell us he can do better if he was in Mugabe's government for three decades. Mnangagwa has demonstrated that he is not smart at all but is challenged by the presidency.
We need new names, said NoViolet Bulawayo. Indeed we need new names in our political dispensation. Please dear aspiring leaders, think about the nation, the people, and the coming generations. Politics of today shapes the politics of the coming generations to come. We cannot afford to behave greedily as we are doing now. We cannot afford this craziness of 112 parties in a totally failed economy that has a population of 10 million. Dear leaders remove this greediness in your search for fame and fortune, to be known you have to be a politician. To be important you have to be a politician. We know politics is job seeking in Zimbabwe and it is for this reason we find eighty year old grandfathers and grandmothers clinging for political posts it did not matter how over spent forces they are.
We have not seen it yet, when all parties will start fielding parliamentary constituencies: real fighting will start. Most of them cannot envisage life outside politics. It is understood perhaps in a country that has 95% unemployment. Where will they employment if they left politics? We should just stop seeing politics as means to an end. There is a lot to be done outside politics. True revolutionaries will see their chance in community development, uplifting the lives of the marginalized societies. A lot of politics is outside towns and cities. My appeal for today is: Can Chamisa and Nkosana Moyo do the right thing just one day for the good of the nation, to bring your strengths together: one has numbers and the other has sound and practical policies: economic and otherwise: see who has what talent and you work together for the common good.
All articles and letters published on Bulawayo24 have been independently written by members of Bulawayo24's community. The views of users published on Bulawayo24 are therefore their own and do not necessarily represent the views of Bulawayo24. Bulawayo24 editors also reserve the right to edit or delete any and all comments received.