Opinion / Columnist
Zanu-PF needs no other renewal
01 Apr 2018 at 20:45hrs |
Views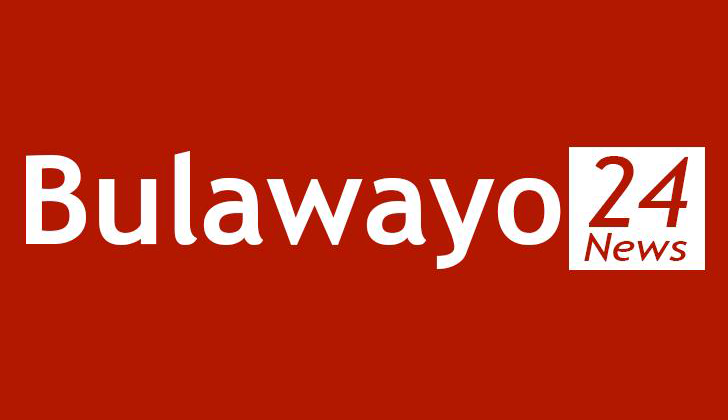 The remembering of Chitepo in March this year demands a questioning of the cadres who today are challenging the existence of Zanu-PF through the ballot paper or any other avenue that is contesting the longevity and continuity of the party.
Frankly this time, the party is threatened by its own nursery and many think that 2018 will be the fall of Zanu-PF, tackled by yet another reactionary political fit fronted by the "Three musketeers", who since November 2017 have been homesick and are thirsty for relevance.
March last year I wrote, "Forty-seven years ago on that day (18 March), the erudite Herbert Chitepo fell. As my day unfolded on this very same cheerless day, 47 years from then, I thought to myself, what would have Chitepo done to write the wrongs the masses are believing?
Yes, I say write, because like many others who confront discourses that are negated and let grown to be normalised yet perilous, Chitepo is a beacon to young people who aspire to craft challenging narratives which relentlessly subject them as enemies of their anti-establishment peers.
He represents that which re-organises a wrong dominant order in societies, which comfort themselves with self-aggrandised caricature to self- suit."
This same thinking emerges handy when many people are hoodwinked into believing that the New Patriotic Front (NPF) will win or disturb the Zanu-PF vote. It is through Chitepo's thinking that we shall interrogate the strengths and weaknesses of this new political outfit and how it is manufacturing its own fall as Chitepo would have said.
They are out but want to fit
The "out-fit" exhibits itself as something "new" challenging an "old" leaving us to wonder who is new and what is new with their model of patriotism.
Dear reader, you would vividly remember that definitions of patriotism and connotations in Zimbabwe are very much contestable. With an emergence of a new wave of patriotism born out of political anger, what is "new" from a group that was ousted but wants to fit in back with a populist and self-convenient paraphrase of what they stripped from the masses.
A political re-entrance as a "new" Zanu-PF emerging as a rebranded version of the "old" Patriotic Front cannot easily be forgotten just in the name of political plurality that is healthy for our democracy, No! Reader, we cannot compromise rationality and memory to the extent of lying to ourselves that much. Are they new? Is it not the same people we marched out? What has suddenly changed about them?
By claiming "newness" of their brand, they are disassociating themselves from what they want to misname as the old Zanu-PF. Out of rationale desperation, they are clamouring for leadership change in favour of their aspirations that were ejected through popular disgruntlement within Zanu-PF. It's a public secret that those emerging as the NPF are cronies of the former First Family in the succession war and their only validation into power was their cordial standing with the Mugabes. Therefore, the idea of a New Patriotic Front is divorced from Zanu-PF's current interests as the Mugabes are no longer part of Zanu-PF new agenda — which is economic revival and widening the sphere of democratic inclusion and dismantling socio-economic polarisation.
From that backdrop, let me tell you that, Zanu-PF needs no other renewal; particularly from those whose transgressions raised the need for the party's reconfiguration in November 2017.
There is nothing new which this anti-"out-fit" has to offer to the nation except for asserting its malicious agenda to smear "the new dispensation" into political oblivion, but that is impossible. The New Patriotic Front represents a reversal of Chitepo's aspirations which supposedly the out-fit identifies with.
The legitimately illegitimate
After November 2017, it was clear that the "Three musketeers" were legitimately unwanted in Zimbabwe, procedurally becoming illegitimate clamours of any political event in the country. Through what he calls the Zhuwao Brief Reloaded, Patrick Zhuwao (the former President's nephew) has strained to misrepresent the current establishment as illegitimate, using his uncle's exit as a legitimate tool of challenging what happened. He argues that the process was wrong and it warrants a challenge of the establishment.
Firstly, monopolising the fall of Mugabe as a narrative that determines illegitimacy is a foolish strategy because it will not last long. The people ousted Mugabe, whether the army did it or not is not important, people did not want him period! And you were counted in too. Secondly, they now prove that they are the people who would lie to the old states-man that people loved him hence his cling to power even on the "Asante Sana' night.
Using Mugabe's ouster as a warrant to challenge Zanu-PF is no different from Mugabe Must Go rant, it was built on an individual, should that individual cease to be a problem, and then your narrative vanishes. Chinhu chabatwa nevene vacho. Zanu-PF was never a family institution. There are many other families with an equal if not a better stake in Zanu-PF than his — the Tongagaras; the Chitepos; the Muzendas and many more.
Reader, remember, before the NPF's formation, its members lobbied for the reinstatement of Robert Mugabe in contention that he was "unlawfully removed" from power. As if that is not enough, the face of the NPF, Patrick Zhuwao launched a scathing attack on President Mnangagwa ahead of the Davos trip.
The logic behind all this was to pervert the sincerity of Zimbabwe openness to mutually beneficial business interests, let alone Zimbabwe's enhanced interest in promoting democracy, peace and justice. We shall remember Zhuwao for his Davos failure as the first one as an "out-fit". Their stand against the ruling party as opposition is only evident of their conditional love for Zanu-PF and its principles. In fact, they never had genuine love for Zanu-PF.
They were mere opportunists who were not patient enough to nurture progressive leadership renewal within the party.
After failing to usurp power through a failed attempt to obliterate the natural process of leadership renewal in Zanu-PF; the out-fit thinks it can successfully mislead Zanu-PF supporters to be followers of an alternative Pathetic Front.
What has suddenly become wrong about the old and timeless Patriotic Front –and the principles it personifies? The departure of an individual? As if when Chitepo left the party never lived on.
G40's renaming to something of a pathetic front substantiates the unfounded ideological basis of those who have taken the oath to stand against the Zanu-PF they vowed to die for yesterday.
Their claims of loyalty to the party and its principles was solely based on short-sighted terms of grabbing power and resources. This is why Zhuwao only saw Davos as an opportunity to express his bitterness against President Mnangagwa for "unlawfully removing" Mugabe from power.
Wither hither Pathetic Front
Zhuwao's disquieting selective memory omits how G40 is blameworthy for the injury caused to Mugabe's legacy. Then before that wound is dressed — when Mugabe is more loved now than during the time he was in power, his healing legacy is abused by the likes of Zhuwao for their sinister project subtle claiming blessings from the old statesman. Their grouping reflects a tradition of the abuse of the former President's legacy as a means to justify dirty ends, tethering the little left for the African giant.
It's now clear that the factional wrangles which occurred in Zanu-PF were a result of the abuse of the helpless icon's name as substantiated by vanquished G40's resurfacing which is falsely underpinned on preserving the legacy of Mugabe.
While it is true that there are some elements who are manipulating the legacy of the former President to satiate their hunger for power, it is also important for the former First Family particularly the former President to avoid meddling in the initiatives advanced by mischievous elements to discredit Zanu-PF ahead of elections.
There is no point to fight continuity in as much there is greater need to support — not only the continuity of Zanu-PF, but the lasting nationalist values embedded in Zimbabwe's aspirations for socio-economic development. Guided by his timeless wisdom, the former Head of State must continue to be the unifying symbol of Zanu-PF in the same manner he was a source of inspiration in the fight against colonialism. After all, Chitepo would have advised him to rest and not to be an "out-fit".
In the meantime, dear reader, do not be moved by word on the street. Akulalutho laphana.
Yikho khona lokhu!
Source - zimpapers
All articles and letters published on Bulawayo24 have been independently written by members of Bulawayo24's community. The views of users published on Bulawayo24 are therefore their own and do not necessarily represent the views of Bulawayo24. Bulawayo24 editors also reserve the right to edit or delete any and all comments received.