Opinion / Columnist
Wisdom in a relationship
06 Apr 2018 at 14:43hrs |
Views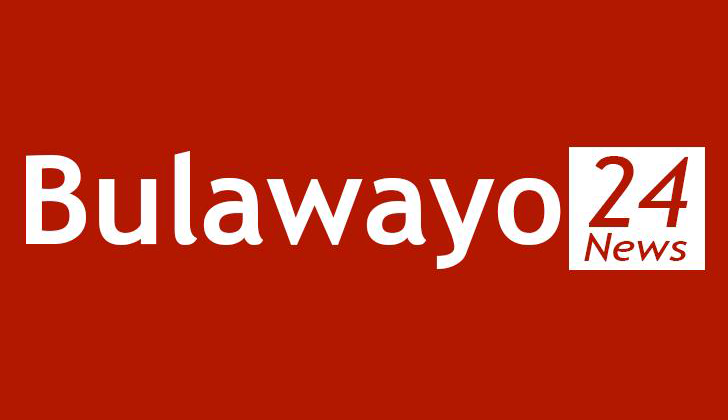 Love is one of the most profound emotions known to human beings. There are many kinds of love, but most people seek its expression in a romantic relationship with a compatible partner. For some, romantic relationship are the most meaningful element of life, providing a source of deep fulfillment. The ability to have a healthy, loving relationship is not innate.
Most Christians see marriage as a gift from God and a sacred institution. Even mature believers often don't have a clear biblical basis for their beliefs. Having a sound Christian perspective on marriage is vitally important today as many in our society are trying to redefine marriage to fit their particular social or political agendas.Love and relationships are a central theme in the Bible, beginning in Genesis and culminating in Revelation.A great deal of evidence suggests that the ability to form a stable relationship begins in infancy, in a child's earliest experiences with a caregiver who reliably meets the infant's needs for food, care, protection, stimulation, and social contact. Those relationships are not destiny, but they appear to establish patterns of relating to others. Failed relationships happen for many reasons, and the failure of a relationship is often a source of great psychological anguish. Most of us have to work consciously to master the skills necessary to make them flourish.
God's Word really does open up to us the mysteries of the universe. It really does make us wiser than we could ever be without it. And yet, having said all this, it's sad that we don't take more advantage of this wisdom God has given us. It's sad that we don't think his thoughts after him, that we don't require ourselves to look at life through the lens of his revelation. It's sad that we swindle ourselves into thinking that we are wiser than we are. We're not irritated by his foolishness, nor are we motivated to seek his help. One of the places you see this most clearly is in the struggles we experience in our relationships. We have millions of people who died in our entire planet because of misunderstanding in relationships. God loves relationships .For relationship need the two people to become one.All partners need to sacrifice by humbling to each other.Learn the weakness of your partner and help him /her in that area in a holistic manner. Don't involve many people in solving the matters of relationship. A small mistake which just need i am sorry can destroy a relationship which was build for several years.Selfishness is focusing on your own needs and not thinking about the other person when you make important decisions or in day-to-day interactions.
The creator , our God did not want us to just have relationship with Him alone. He created others that we might also learn to live with and love those He places in our lives. He said in 1 Corinthians 12:18-21, "But now God has placed the members, each one of them, in the body, just as He desired." If God is in the process of placing us into the body of Christ (the Church), doesn't this also mean He places each one of us with the spouse of His choice? Since God places us in relationships we must ask ourselves the question: Why marriage? What is it about marriage that is so important to God? What is it about marriage that is so important to me? Not making your relationship/marriage a priority wears it down over time. Our education system doesn't teach us that loving relationships take work and daily commitment. It's easy for the relationship to take a back seat when kids come along. If you don't make time for sexual intimacy, desire goes down for married people. If you stop talking to your partner about your hopes and dreams, you start becoming more distant. If you don't make time to do fun activities together and with the family, you can begin to lead separate lives. If one partner spends all day in the world of work and the other in the world of kids and chores, it can be a challenge to find common ground. With multiple kids, you may have to "divide and conquer," with one partner heading for the soccer field and the other to dance practice.
Three mentalities ; each an essential building block for a healthy biblical, relational lifestyle. Each require the honesty of personal humility, and each encourage us to be reconciled to one another and to God again and again, and again.Could it be that God has created marriage, the most intimate of human relationships, for the purpose of refining us, chiseling off our selfish human nature, and making us more "other-centered"? Isn't this what He means when He says that we are being conformed to the image of Jesus Christ (Romans 8:29 – "For whom He foreknew, He also predestined to become conformed to the image of His Son …")? How best to make us "other-centered" than to give us a spouse, very different from us, to hone us into His image? Relationship also has purposes beyond each individual relationship that relate to God's plan for mankind. In fact there are three clear purposes outlined in Genesis .Then God said, "Let us make man in our image, in our likeness.… So, God created man in his own image, in the image of God he created him; male and female he created them" (Genesis 1:26-27). Each individual (as a male and as a female) is created in the image of God. However, a married couple has a unique capacity to reflect His image as husband and wife. When we recognize our purpose is to reflect the image of God, we see that we have an opportunity to be a witness to a lost world.God's second purpose for marriage is to reproduce: God blessed them and said to them, "Be fruitful and increase in number; fill the earth and subdue it" (Genesis 1:28a).Marriage is an opportunity for men and women to produce children. Children are a gift from God and with them comes great responsibility: children are to be raised in His "likeness." (Though many married couples do not have children, they still have an opportunity to disciple others to conform to His "likeness.") The third purpose for marriage is to reign:God blessed them and said to them, "Be fruitful and increase in number; fill the earth and subdue it" (Genesis 1:28a). According to this verse, married couples are to "subdue" the earth. To accomplish this requires good stewardship in the physical realm over that which God has given. It also requires diligence in the spiritual realm. Together married couples are to be "soldiers" directed by God to accomplish His intentions on earth.
For you to make it in your relationship use the bible as your manual to guide you.You will enjoy your marriage if you follow the God's plan over your relationship. True cadres in marriage will not quit or take a break in their relationship but they will seek God to solve the challenges as He is the author and the finisher of relationship.Perfect relationship is guided by God's manual which is the word of God.
Enos Denhere is a Nation Builder . Enos looking for air ticket and financial support to attend Africa Trade and Investment Global Summit www.atigs2018.com
In Washington USA as from 24-27 June 2018. You can app me +263773894975 or email me enosdenhere@gmail.com those who are willing to help me .
Source - Enos Denhere
All articles and letters published on Bulawayo24 have been independently written by members of Bulawayo24's community. The views of users published on Bulawayo24 are therefore their own and do not necessarily represent the views of Bulawayo24. Bulawayo24 editors also reserve the right to edit or delete any and all comments received.