News / National
Chinese mega deals 'to leapfrog Zimbabwe's development' - or to sugar coat bitter pill of disappointment
07 Apr 2018 at 06:45hrs |
Views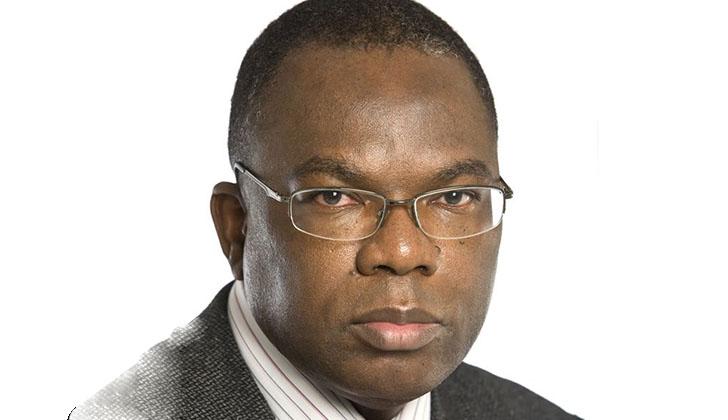 "Chinese mega deals will help Zimbabwe develop, 'leapfrogging 18 years of isolation!" screamed the headlines!
Why has China allowed Zimbabwe to fall behind by 18 years, to start with? After all Zimbabwe - China relationship dates back to liberation struggle years and Mugabe has had his "look East" policy since the late 1990s!
In 1995 to 1999, Zimbabwe had the last of two five-year IMF and WB sponsored Economic Structural Adjustment Programme (ESAP). The programmes were meant to revive the country's flagging economy but failed to do so. Robert Mugabe, Zimbabwe's then president, blamed the failure on IMF and the WB for imposing unworkable programmes on Zimbabwe!
Zimbabwe had accepted the two ESAPs as a condition for further financial assistance from the two Brentwood financial institutions and other Western institutions. Harare did not implement most of the reforms proposed in the programmes, most of which were common sense and logical. It was therefore rich President Mugabe to blame others when he was the author of his own down fall!
In a typical Robert Mugabe move, he announced that Zimbabwe would not be repay its IMF and WB debts. This was a pre-emptive move, of IMF and WB announcement stopping all financial assistance to Zimbabwe for failing to service her existing debts! Mugabe wanted the cutting of financial assistance from the West to be seen not as punishment for failing to repay his debts but as an act of defiance on his part!
Mugabe followed the IMF tussle with his "Look East!" policy to underline he was breaking lies with the West in favour of new ties with the East-block countries. He singled out the Chinese whom he called Zimbabwe's "all-weather friends" although the two countries had not been that close until then.
The Chinese had helped train and arm Mugabe's freedom fighters during the war for independence but as soon as Zimbabwe gained her independence Mugabe had openly flirted with the West. China's economic fortunes in 2000 were lot better than they were in 1980! Mugabe was nothing more than an opportunistic old lover presenting an old flame wilted flowers nicked a grave.
Of course, the Chinese were not to taken in by Mugabe's tomfoolery and clumsy flattery. It is no exaggeration to say China has earned billions of dollars in diamonds, gold and other minerals and raw materials and from selling its products in Zimbabwe. In return Zimbabwe has lost most of her industries which could not compete with the cheap Chinese import and earn very little else. Other African countries who have ties with China have certainly far better fared than Zimbabwe has done.
"We know that while China has stood by us in recent years and has granted loans and other forms of economic support to Zimbabwe, it should be a big surprise to many that that is actually not as much as other African countries with weaker political and historical ties with China enjoy," reported The Herald.

"For example, Zimbabwe does not feature in the top 10 destinations of direct Chinese investment from 2003 to 2017. Egypt is number one, followed by Nigeria, Algeria, South Africa, Mozambique, Ethiopia, Angola, Niger, Zambia and Morocco.
"In addition, Zimbabwe does not feature among the top six recipients of loans from China Eximbank from 2000 to 2015. Ethiopia is number one, followed by Angola, Kenya, Sudan, Cameroon and DRC.
"These figures are more than enough evidence that although there has been much talk about increasing economic co-operation between Zimbabwe and China since 2000, the relations hadn't reached a stage where our African neighbours have attained.

"We suspect that the key reason why this is so is that our politics in recent years had become too toxic even for our closest of friends," The Herald reasoned.
China stopped granting Zimbabwe loans for the same reason IMF stopped - Zimbabwe was failing to repay her debts!
When President Mnangagwa took over from Mugabe following the November 2017 coup, he has spent most of the time wooing western – not eastern – investors just as Mugabe had done after independence. Sadly, for President Mnangagwa no western investors have answered his "Zimbabwe is open for business!" clarion call.
Western investors have shied away from Zimbabwe since Mugabe's fall-out with IMF in 1999 because his regime was considered a gang of lawless thugs. President Mnangagwa had a chance to prove the regime had changed by keeping his promise to hold free, fair and credible elections. He has made the promise, but it is clear he has no intention of doing so.
It is now clear to President Mnangagwa that he will have to look somewhere else and not the west for Zimbabwe's economic revival and thus, like Mugabe, he too has turned to China. Poor China, another bunch of withered flowers nick from grave!
"They (Chinese) want more action still on corruption. They are asking why they should throw good money after bad," said Stephen Chan, a professor of world politics at the School of Oriental and African Studies at the University of London.
He was commenting on high powered Zimbabwe delegation of 88 business CEO and 10 ministers plus the hangs-on accompanying President Mnangagwa on a four-day state visit to China. Their mission is to secure the mega deals.
"And they feel they were treated very unkindly over mining rights (Zanu PF seized the Chinese run Anjin Investments, a diamond mining company).
"Who bites the hand of the one feeding you? In traditional Chinese manners, that was churlish behaviour. President Xi is a very hard man."
"It is not from the "mega deal" benevolence of the secretive Chinese that Zimbabwe should expect her economic recovery and prosperity but from the regard of the profit of honest and open investor and banker." To paraphrase the great economist, Adam Smith.
Indeed, the Chinese will be offering Zanu PF the usual help to rig the coming elections and thus make sure Zimbabwe stays within China's sphere of influence. The "mega deals" China will offer will be nothing but a sugar coating to make it easier for the populous to swallow the bitter pill of another rig elections and the years of the corrupt and tyrannical Zanu PF misrule to follow.
Of all the foreign nations, China has been Zanu PF's most important partner in dragging the nation into this political and economic hell-on-earth we are stuck in today. Anyone who therefore believes that China will now help us get out of this hell-hole much less "leapfrog 18 years!" in naïve!
All articles and letters published on Bulawayo24 have been independently written by members of Bulawayo24's community. The views of users published on Bulawayo24 are therefore their own and do not necessarily represent the views of Bulawayo24. Bulawayo24 editors also reserve the right to edit or delete any and all comments received.