Opinion / Columnist
Behind MDC Alliance's rented Bulawayo crowd
12 Apr 2018 at 05:58hrs |
Views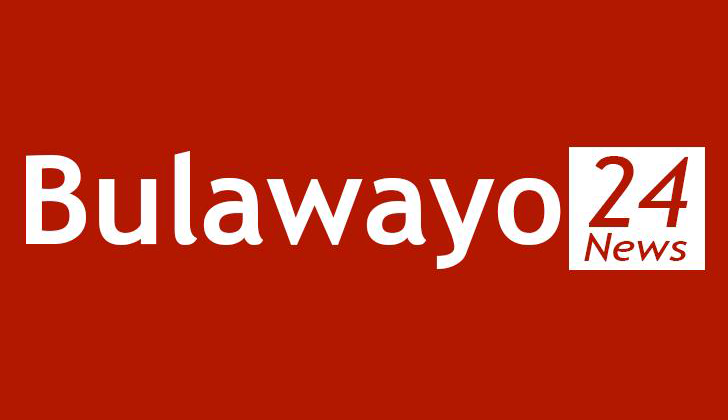 MDC Coalition leader Nelson Chamisa seems to be frantically employing antiquated political mobilisation strategies that could cost the Alliance heavily in the election.
In my humble view, there appears to be two political mobilisation strategies which have the capacity of inflicting casualties on the MDC Alliance rather than creating space for it to win.
However, it is the MDC Alliance's democratic right to continue employing these seemingly antiquated weak political strategies.
This writer mentioned it before that the media have a role to help the electorate to analyse the sustainability of political strategies and their effect on the livelihoods of citizens.
MDC Alliance political mobilisation strategies namely; demonising retired soldiers and bussing of people to rallies seem to have negative multiplier effects to the MDC Alliance itself.
It is my humble observation that the two strategies were hastily taken for two critical reasons.
Critical reasons for the MDC Alliance's resorting to these not-well- thought-out and damaging political ideas, I believe were first to grandstand for the visiting American ZDERA senators (Coons and Flake) that the Alliance has support.
This is clearly witnessed by the bussing and recycling of supporters from one rally to another as exemplified by such an act that saw supporters transported to fill White City Stadium.
The second reason was to create the false impression that Thokozani Khupe does not have much following in Bulawayo.
The major objective was to kill two birds with one stone.
The much acclaimed massive boost for Chamisa in Bulawayo was aimed at effectively destroying Khupe and motivate the two American senators to unthinkably validate sanctions against Zimbabwe since sanctions seem to have become part of the MDC Alliance manifesto.
Fellow citizens, employment of the unworkable political strategies mentioned above poses a serious threat for the viability of the MDC Alliance as they seem not politically and economically beneficial to Zimbabweans.
MDC Alliance raises interesting issues about the alleged militarisation of Government institutions and Zanu-PF.
The MDC Alliance seems to favour using high-sounding language which has no substance.
Such a practice usually causes intra-party casualties in terms of garnering support which may result in that party badly losing elections.
The quicker someone whispers to Chamisa that his language, which is shallow, does not help bring support to his party, the better.
One wonders what the MDC Alliance means when they talk about demilitarising Zanu-PF and the Government.
The life of a soldier everywhere in the world starts with a civilian life and ends with a civilian life.
A soldier is born out of a mother after nine months like everyone else.
He/she only joins the military after attaining 18 years of age.
On retirement, a soldier becomes an ordinary civilian.
No one soldier the world over retires and carries a weapon and uniform to civilian life.
Only those who attain the rank of a Major and above go with the rank as only a title.
General Chiwenga and his colleagues who retired only carry the title as is the practice the world over whether in the UK, USA, Russia, China etc.
Major Charles Ray and General Collin Powel were retired American soldiers who become ambassador and secretary of state respectively.
Surely Nelson Chamisa cannot claim not to know this.
Giles Mutsekwa, Eric Matinenga, Martin Rupiya, David Coltart etc who were Rhodesian soldiers, were either in the inclusive Government on the banner of the MDCs or occupied positions in the structures of MDCs.
So who does the MDC Alliance want to fool about this needlessly demilitarisation scenario?
Why are they selling dummies to Americans who themselves have retired soldiers in most of their government institutions.
Fellow Zimbabweans, demilitarisation is the wishful thinking of the MDC Alliance which in fact does not exist.
It is an open secret that a soldier once he retires becomes a civilian who has a democratic right to join a party of his own choice like those who joined Zanu-PF and MDC-T respectively.
It must again be known that it is legally correct for any government in the world to appoint retired soldiers to any post in the government.
They say learning does not end and I humbly feel this piece has educated the MDC that it is legal to employ retired soldiers in our Government institutions.
I hope this piece again puts to rest the case for any form of demilitarisation from any Government or institution since the MDC Alliance now knows that retired soldiers are civilians.
If any positions in Government or institutions were held by active duty soldiers yes there was going to be need for demilitarisation.
Fellow citizens it is therefore my humble observation that if the MDC Alliance refuses to go for elections due to this so-called demilitarisation, the nation must ignore them for using a non-claimed issue.
The MDC Alliance strategy of bussing people to rallies seems to be gaining momentum in the eyes of their supporters as it may seem to be working wonders.
The Gweru, Murehwa, Chiweshe and Bulawayo rallies are cases in point where the same people were bussed from one centre to the other.
The recycling of people from place-to-place is meant to swell numbers at the point where an address would be taking place.
The main objective is to misrepresent to Zimbabwe and the world that the MDC Alliance has got support so that after losing they would claim that elections were rigged.
Fellow Zimbabweans, this practice is undemocratic and fraudulent sounding rigging of elections before they take place.
Ngobani Ndlovu of The Standard claimed that Chamisa got a massive boost from the people of Bulawayo.
Information at hand revealed that people were bussed from Harare, Masvingo, Mutare, Kwekwe, Gweru, Matabeleland North/South etc.
Chamisa was quoted as saying he was humbled by the huge crowd from Bulawayo that filled White City Stadium.
He was further quoted as thanking the people of Bulawayo for having shown confidence in him.
The irony is that those supporters were manipulated and hoodwinked into believing that they represented people of Bulawayo.
This is in my humble feeling tantamount to blackmail given the fact that these manipulated people were not aware that they were being used as pawns by Chamisa.
Surprisingly, these bussed people were never thanked for having sacrificed their time and life as they endured the long journeys from their homes to Bulawayo.
Worse still some were badly injured on their return journeys.
The importation of non-Bulawayo residents revealed the MDC Alliance's lack of respect for the people they insulted as "dissidents" in Buhera.
Dr Panganai Kahuni is a political socio-economic commentator, researcher and diplomat in the SADC Region writing on his own behalf.
Source - the herald
All articles and letters published on Bulawayo24 have been independently written by members of Bulawayo24's community. The views of users published on Bulawayo24 are therefore their own and do not necessarily represent the views of Bulawayo24. Bulawayo24 editors also reserve the right to edit or delete any and all comments received.