Opinion / Columnist
Lessons from the Chinese economic model
13 Apr 2018 at 07:18hrs |
Views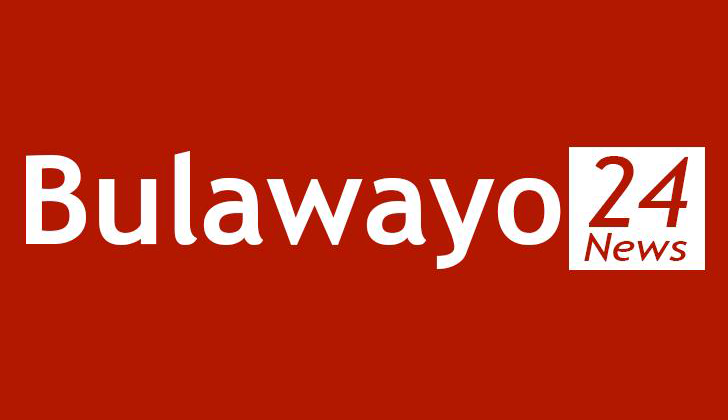 Zimbabwe is six hours behind China and Beijing has a population twice that of the whole of Zimbabwe. The Chinese economy is performing well, coming second only to the United States. It talks about its GDP and foreign currency reserves in trillions not millions and a six percent growth rate is referred to as modest when its counterpart from Southern Africa would give its all to achieve such a figure.
These few facts above indicate that Zimbabwe and China are worlds apart in the literal and metaphorical sense.
We can never be fooled that as we are both referred to as developing countries it means we are at par in many respects. Far from it.
China is the bigger brother on all fronts and is miles and miles ahead of Zimbabwe and Africa in general
However, the friendship and camaraderie that has existed for decades brings the two nations closer together not just emotionally or politically, but economically as well. Even the distance between the two countries is not a barrier at all.
President Mnangagwa last week led a delegation to China on a journey that was to usher a new era in the two countries' relationship. Zimbabwe was warmly received and Chinese President Xi Jingping announced we were no longer just fair weather friends, but the relationship has transformed to become all-encompassing strategic partners.
The elevated relations have potential to transform this country's economic landscape. A peep into the bag of goodies that President Mnangagwa and his team came with would confirm that indeed China and Zimbabwe's relations have entered a new and more solid relationship.
As the two Heads of State and Government inspected a guard of honour, their movements were coordinated. When one put his foot forward, the other did in a rhythm that attested to the close ties that have been borne out of deliberations in Beijing. They have their roots to the days of the liberation struggle when President Mnangagwa went for military training in their country.
Everyone wants to be associated with greatness. Therefore, every country would want to be associated with China, even the United States itself sees more scope in doing business with China. It's not like it has a choice though.
Indeed many countries have sound relations with the Asian giant, but when we were in Beijing one got the feeling that ours is a special relationship that is not bound by just treaties, memorandum of understanding or some such agreements, but more by chemistry.
Zimbabwe can leverage on this unique relationship. There is more to be gained from a sound relationship with Beijing. Not only can Zimbabwe benefit from economic agreements, but being hand-held and mentored by a big brother who has seen it all and is aware of what it takes to transform an economy the way China has, has an effect of expediting our own economic transformation.
China stands at a vantage point as a global player and has the stamina to sway things in Zimbabwe's favour. Of course it will not be a one-sided relationship. Zimbabwe has abundant resources which can help consolidate China's economy hence a win-win smart partnership is envisaged.
Zimbabwe can learn from the Chinese business culture. Those people mean business. They see time as a resource not to be wasted and they are good maximising every opportunity. Small wonder China's economy has grown so far. As few years ago it grew by 10 percent, but this has slowed to six percent or thereabouts.
With a population of 1,4 billion, slightly more than Africa's, China's GDP stood at $11,2 trillion in 2016 while its foreign currency reserves grew to $3,1 trillion as of last month.
A country like ours which struggles for a mere three-month import cover would surely benefit from a close association with China.
The fact that President Xi chose to delink debts from the past from current initiatives shows that he has a heart for this country and would want to see us progress. A number of projects had been choked by outstanding areas. The refurbishment of Hwange Units 7 and 8 had been put on ice because of debts while NetOne Phase 3 project had been held in abeyance for the same reason.
However, President Mnangagwa came back with the good news that Zimbabwe and China were starting on a clean slate. The burden of the past would be parked somewhere far as the country seeks to chart a new and more progressive path.
MOUs signed for economic corporation, human resource development, sinking of an additional 500 boreholes and many others are set to give impetus to Zimbabwe's economic regeneration.
The two business summits held in Beijing and in Hangzhou are largely expected to yield much. At least 75 Zimbabwean businesses went to China and the Chinese private sector responded overwhelmingly to the visit.
The two forums attracted a minimum 200 business executives each who comprised 130 Chinese investors who expressed interest to do business with Zimbabwe. Already some MOUs were signed by some firms which others will be hosting delegations from China as early as next week.
Some quarters might see these initiatives as a waste of time and resources by I am confident that a lot will come out of President Mnangagwa's State visit to China. The world's largest infrastructure development company, China Communications Construction Company is also expected to visit Zimbabwe soon. It has already agreed to establish a regional office here, at the invitation of President Mnangagwa.
The company invests in, designs and constructs airports, highways and railways. It has more than 50 subsidiaries worldwide and has investments on all continents.
The Anhui Foreign Economic Construction Company is also keen to expand its operations in Zimbabwe.
Furthermore, investors in Zhejiang Province, China's industrial hub, have also expressed interest. These are serious and big business and we have reason to believe them. This province has more than two million investors dotted worldwide and has eight million such in China.
It hosts China's largest business community. Presently seven investors from that country are operating in this country and the figure is set to grow significantly.
During the visit, China responded well to the mantra that Zimbabwe is open for business. The President and his team of Ministers and other Government officials meant business.
Their body language and the hours invested in meetings and signing ceremonies said it all. The five-day State visit and the Zimbabwe-China Joint Commission held a few days earlier have put Zimbabwe in better stead.
The next few weeks are going to be telling. Something is in the cooking pot and it will be served soon.
Source - the herald
All articles and letters published on Bulawayo24 have been independently written by members of Bulawayo24's community. The views of users published on Bulawayo24 are therefore their own and do not necessarily represent the views of Bulawayo24. Bulawayo24 editors also reserve the right to edit or delete any and all comments received.